Even if you're only a casual Britney fan, I think it's fairly common knowledge that her father has been in control of her estate since 2008 after it was deemed by the authorities that she didn't have the mental capacity to look after it herself and it's also fairly common knowledge that she's been trying to regain control in a court case recently.
Featured Image VIA
Unfortunately for Britney though, it doesn't look like this is going to be a successful court battle for her as Judge Brenda Spenny has said that she needed more evidence before deciding whether or not to remove Jamie Spears from the estate – although she was willing to listen to further appeals. Here's what Spenny had to say:
The Court finds that additional evidence by supplemental declaration or additional documentation is required to grant the matter on calendar this date based upon the reading of the moving papers and consideration of all presented evidence.
Yawn, so pretty boring legal speak for what I said up there I guess.
As it stands, this means that Jamie Spears will retain sole conservatorship of her estate and therefore have full control of her money and her movements. Britney was petitioning to have the conservatorship title transferred to her temporary care manager Jodi Montgomery, who has been looking after the estate since Jamie fell ill in September 2019. She also wanted a qualified corporate fiduciary appointed to serve as sole conservator of her estate like a bank.
All seems fairly reasonable I suppose, but I guess not in the eyes of Jamie Spears, who either thinks he knows better or is desperate to steal all his daughter's money and make her keep working for him so he can make even more. We don't really know what's going on here with Britney and her father, but many fans fear that she is being imprisoned and forced to perform against her will. Indeed, Britney has said that she would never perform live again whilst her father was still in charge of her estate because she was scared of him, which doesn't paint the best picture of the guy.
Jamie on the other hand has obviously denied these allegations, saying the following to Page Six: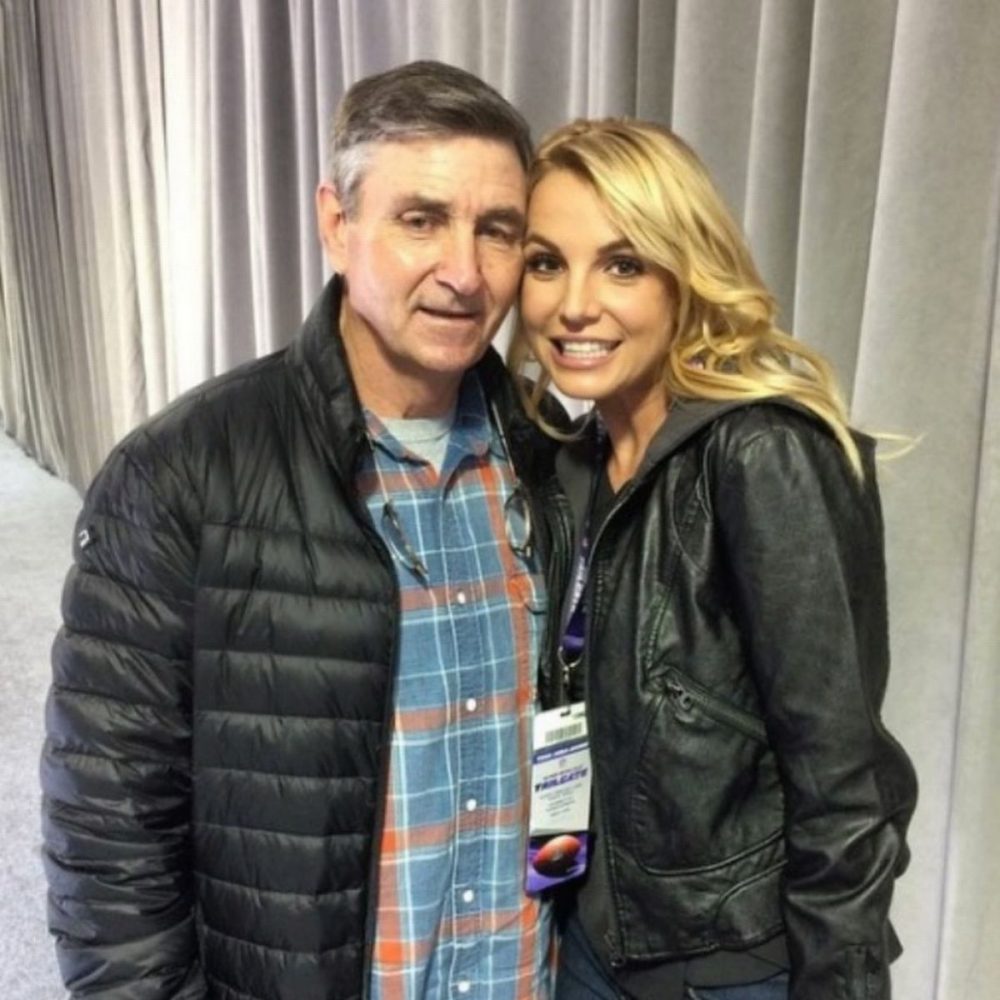 All these conspiracy theorists don't know anything. The world don't have a clue. It's up to the court of California to decide what's best for my daughter. It's no one else's business.

I have to report every nickel and dime spent to the court every year. How the hell would I steal something?"

People are being stalked and targeted with death threats. It's horrible. We don't want those kinds of fans. I love my daughter. I love all my kids. But this is our business. It's private.
Again, I really have no idea of the ins and outs of all this, but it certainly looks as though Jamie is up to something dodgy considering how much Britney seems to want to get out of it and how he doesn't want to reveal any details to the public. Having said that, there's also an argument that he thinks he's doing what's best for his daughter and might actually be doing that and that Britney herself might even be getting manipulated by other people to try and get out of it for their gain. Who knows?
It's a really weird situation basically and one that I'm not sure will ever be resolved. Sure there will be many, many more chapters of it though.
For more of the same, check out Britney claiming she ran 100m in 5 seconds. Maybe she does need some help.