An investigation by TV channel RTOL has allegedly discovered that British nationals are among the increasing number of sick tourists travelling to Serbia to attend 'animal brothels'.
Images VIA
Apparently Belgrade is a hotspot for zoophiles who have sex with animals including sheep, dogs, goats, donkeys, geese, cats and cows. The investigation included an image of a dog wearing high heels and fishnet suspenders.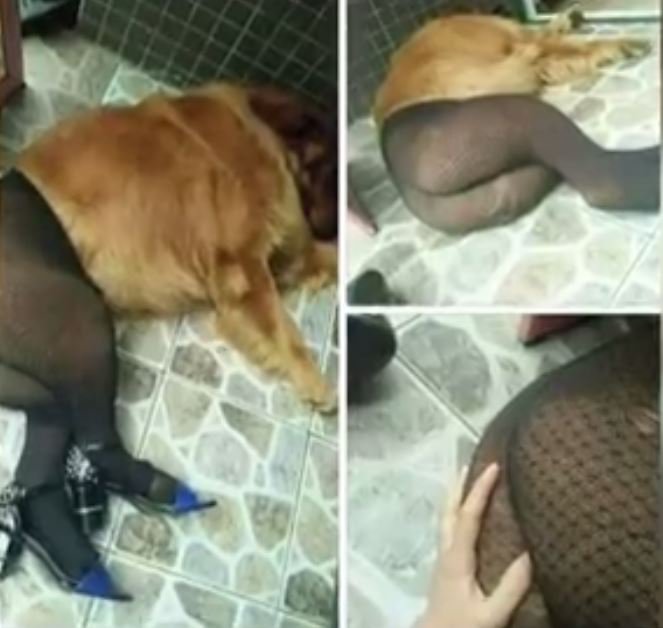 Pavle Bihal, who runs an anti-animal cruelty group named Leviathan, wants to see these clubs closed down.
We have information about a club, which is actually an apartment, where all this happens.

We are currently waiting for the location to be confirmed so we can report all to the police.
It is claimed that adverts offer animal sex for between 70-150 Euroos, with visitors also having the option of filming the whole thing for an extra 50 Euros. Just when you think the world can't get any more messed up, here we are. 2017 and people are apparently paying to go to animal brothels.
However, there is some hope that this is a load of old codswallop. Although it is not confirmed whether these animal brothels definitely exist or not, the image that has been linked to the investigation actually came from a bizarre trend that was doing the rounds on the Chinese social media website Weibo back in 2013:
Perhaps the whole thing was just a ruse. Nevertheless, Leviathan continue their campaign to stop these animal brothels from functioning, so there must be some sliver of truth. Hopefully they find what they need to stop these poor animals from suffering any longer.
For more outrageous brothel concepts, check out this first ever 'all you can bang' one.