21-year-old Jordan Jacobs' family were out of their minds with worry this week after receiving a call from Jordan, who's backpacking around Thailand, telling them he'd been kidnapped by a Thai man who wasn't letting him leave.
Featured Image VIA
Naturally his family went to the police and the story got a shit load of coverage. There was also an appeal on Facebook by his sister which got shared all over the Internet.
His mum also planned to postpone cancer treatment to fly to Thailand and track him down.
Guess what though? The absolute plank made the whole thing up because he was "having a bit too much fun" and didn't want to return to the UK.
Tourist police in Krabi found him casually strolling along the beach without a care in the world, and were able to put his family's minds at ease:
Jordan had told his family that a Thai man offered him a free lift to the island of Ko Phi Phi Don, but had decided to kidnap him instead. He even told them that they would never see him again, which is just a brutal thing to say to your parents on the other side of the world.
His own phone had run out of battery (so he says) and he'd used the phone of a Cypriot tourist to make the call.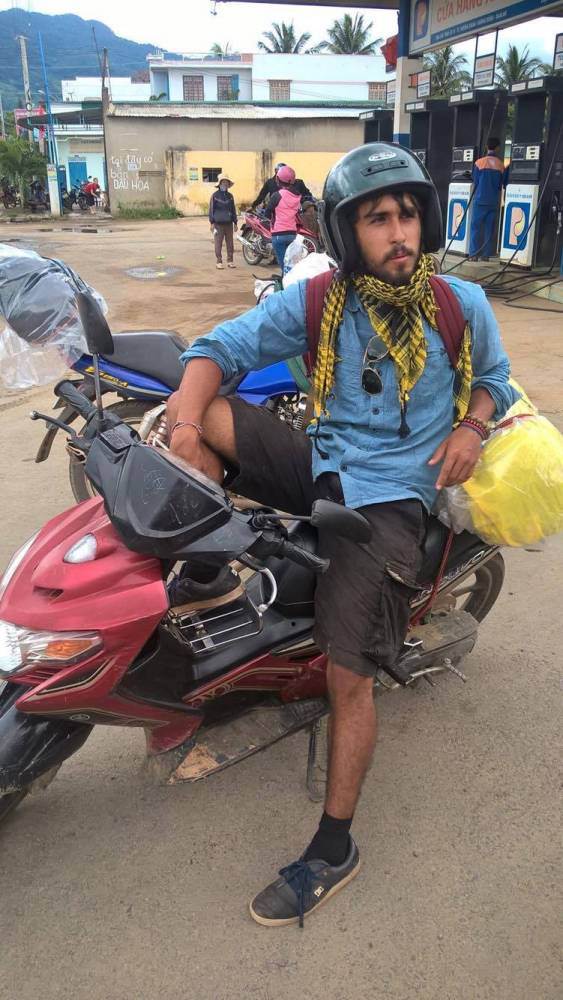 Image VIA
A sheepish Jordan says:
I can't really recall all the details of what I said.

I didn't have a phone charger for a couple of days so I had no idea this was all going on as I hadn't checked the internet.

It was only when I woke up this morning that I saw it all over the internet. I thought "bloody hell, it's all gone crazy.

I will forever be known as the guy who went missing on his holidays.
To top it all off, Jordan won't be returning home for Christmas because he's already put a deposit down for a divemaster course on the island. Mate, you are the worst son/ brother of all time.
Hopefully he keeps away from any Thai mafia dude's girlfriend – never a good idea as this Russian tourist found out.