Britain's oldest man, Robert Weighton, turned 109 this week.
Featured Image VIA
Normally people who reach the age of 100 receive birthday cards from the queen each year after this date. However, Robert has asked not to be sent cards from the Monarch anymore because the Queen looked "miserable" on her official correspondence.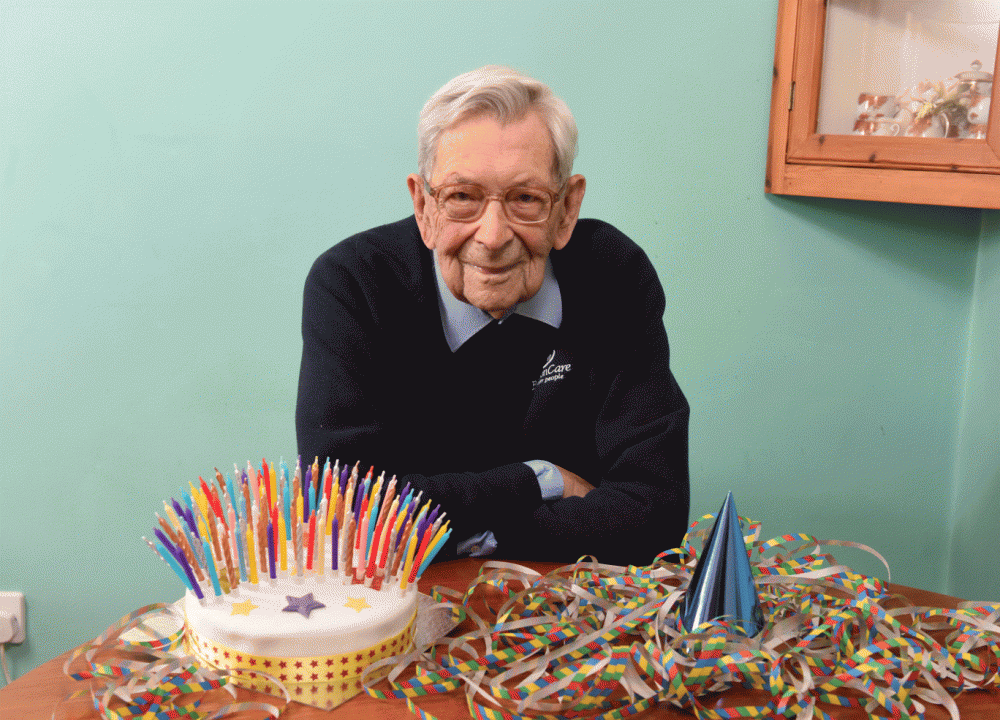 He also said that he didn't want to add to the ones he already had in his Hampshire flat. Fair enough really – let the man have what he wants. He added:
I decided not to receive a card every year from the Queen, because I didn't want a huge collection of cards that I add to every year.

However, I did accept one from her two years ago, because it's the only one I'd seen that she was smiling on. In the rest of the cards she looked a bit miserable while on official duties.
Surprisingly, Weighton said he does in fact "admire" the queen – so I guess he just doesn't like looking at her miserable face.
Oh, and in case you were wondering, he said that he has no special secret to living to 109 years:
Everybody wants to know but I have no idea whatsoever why I'm so old – I'm just lucky, I suppose.
If you would like some tips on how to live a longer life, this 107-year-old man says that his secret is drinking four bottles of wine every day. That's some serious dedication.