Not sure what you thought would be experiencing if you went on a cruise with a bunch of other British people given the state of our country at the moment, but the news has thankfully been confirmed by former cruise ship workers that they're basically full of sex, violence and cocaine.
Featured Image VIA
The Sun interviewed a couple of people and they explained what it was like and how the Brits loved to take advantage of the all inclusive free booze packages. I mean why wouldn't you?
Here's what 52 year old Tina Molson said about the industry, after she worked in the duty free section from 2010 – 2017:
The booze cruises were the ones where all hell broke loose.

Those were usually three days, and people went on them purely to take advantage of the cheap, duty-free spirits.

That's when you would get passengers jumping into the pool fully clothed and the odd stag do on board.
I mean that doesn't sound too terrible or unexpected does it? Wahey Brits abroad etc. Pretty standard practice hey? Look at these two: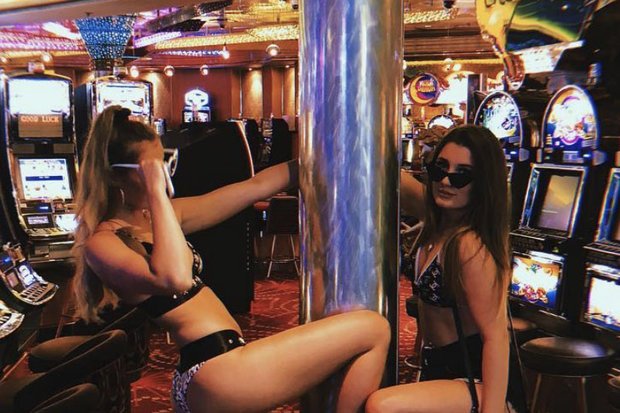 Spicy. The view was corroborated by another ex worker named Claire Saunders, who said the following:
Trips to Belgium and France were the worst because they were so cheap.

These were a lot cheaper than most cruises and really like a taster cruise, and they brought a different calibre of guests.

There was a lot of drinking. They would start with champagne for breakfast and just keep going. The casino was open 24/7.

The Brits were always the ones who took full advantage of all- inclusive drinks package

If people aren't fighting they are taking drugs. We got used to regular reports of cocaine being found.
I mean again it's hardly too surprising is it? Cruise industry should probably get used to it because I doubt it's going to change any time soon. If anything this article is probably only going to make more people want to go on them because they probably thought that they were priced out of them previously or that they were for old posh people. Times are changing.
For more of the same, check out this idiot jumping off the 11th storey of a cruise ship in the Bahamas. Idiot.