You haven't really been able to avoid the absolutely awful situation in Australia that's going on at the start of this year, as the country is literally on fire and one billion animals have now died because of the crisis that is currently enveloping the country.
Featured Image VIA 
A whole bunch of celebrities and regular people have already donated money to the efforts of those trying to do their best to limit the damage caused by the fires, but it doesn't look like it's ever going to be enough, even as more and more high profile characters come out and pledge money to the movement. The latest of these is Brian May from Queen – a keen animal activist who is obviously concerned about the impact the fires are having on the wildlife population of the country – who has announced they might be performing a Live Aid style concert to help Australia get back on its feet: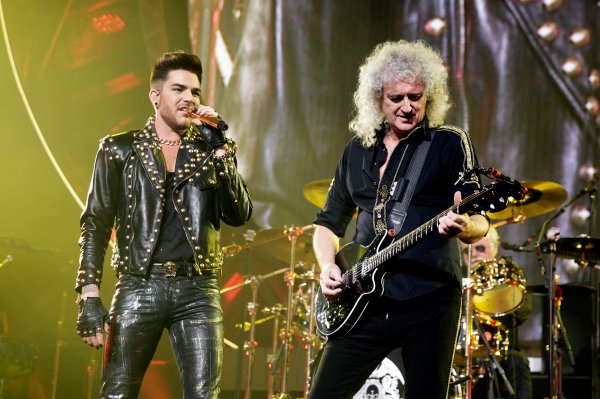 Of course, we are going there very soon.

We are looking at it very carefully.

We have been approached to do a benefit concert, or be part of a benefit concert, a bit like Live Aid, if you like, to try and help out the victims of the fire.

Of course, I am very concerned about the animals.

There's 24 people who have died, which is a tragedy in itself, but [the number of animals] is almost inconceivable.

You are looking at a radical change of wildlife in Australia. It's like a mass extinction, which is something so awful. And we can do nothing about it really. We could have done something about it in the past.

We know there are various things that could have been done. But it is a real caution for the rest of the world.
I mean that sounds great. Obviously it sucks that a tragedy like this has to happen for another Live Aid style concert to come around, but hopefully it will actually succeed in informing those people out there that still deny it that climate change is actually a problem and something needs to be done about it urgently, as well as raise a whole bunch of money for the Australian outback. Here's hoping at least.
For more of the same, check out this long lost Freddie Mercury song from 1985 that resurfaced last year. Incredible.