Brian Harvey's really been putting himself out there this month — first releasing his own fire flames version of 'German Whip' and then going completely berserk and destroying his framed East 17 platinum records in a back alley somewhere.
This time, having discovered that singer Rae Morris covered East 17's classic 'Stay Another Day' on BBC Live Lounge, Harvey completely flipped again and left this message under the official upload (since deleted):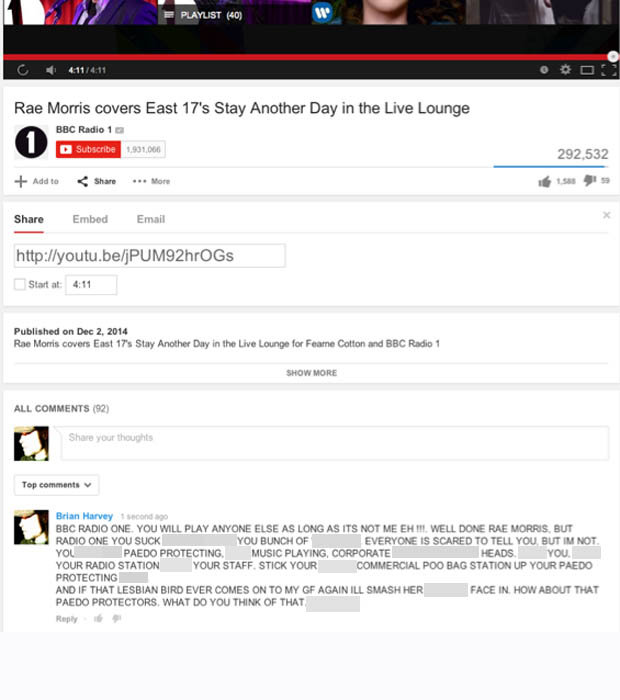 Not sure what "lesbian bird" he's referring to. Does he mean Fearne Cotton? I don't know, but he can add 'threatening to beat up women' to the list of dumb shit he's done over the years.
Still, what a jam Stay Another Day was. Hit it:
https://www.youtube.com/watch?v=0mg7ok8dmDU