I've written a bunch in the past couple of weeks about how Brexit has led to supply chain issues in the UK with KFC running out of chicken and Wetherspoons running out of Carling and now it's emerged that Brexit is even affecting the nation's supply of illegal drugs.
Featured Image VIA
Apparently MDMA is becoming more and more difficult to get a hold of over here and the purity of cocaine has dropped too, as the shortage of lorry drivers means that it's a lot harder importing that good stuff over from the continent. Here's what Niamh Eastwood – the executive director of drugs charity Release had to say about the situation: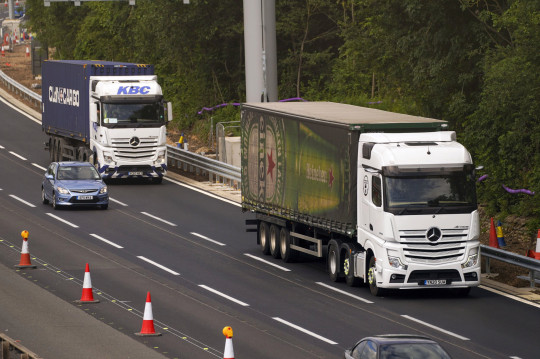 The availability of MDMA has been severely reduced in some parts of the UK, with people in London describing it as a drought.

This could certainly be a result of the reduction of HGVs carrying goods in from Europe, where illegal goods would usually be concealed amongst legal products, and where suppliers have prioritised getting in more lucrative drugs, such as cocaine and heroin.'

Like many other goods that are imported into the UK, we are seeing the supply chain for some illicit substances affected, although as this is an unregulated market it is hard to pin it down… and it is likely the result of a number of different factors.

Prior to lockdown, cocaine was at the cheapest and purest we have ever seen.

During lockdown, purity remained largely high with some geographical variation across the country, but the price increased, which we think was largely a premium on risk pricing due to an increased likelihood of detection rather than any impact on the supply routes.

However, as we have come out of lockdowns and restrictions are easing, the price per kilo and purity are back to pre-Covid 19 levels.

If a global border shutdown did not prevent the supply of drugs into the UK, it is likely that suppliers will find a way around (Brexit) too.
Well there you have it, categorically the best evidence so far that Brexit has been a disaster. Thankfully the summer's pretty much over – like it ever began, am I right? – so it's not as pressing an issue as it may have been a couple of months ago, but it's still going to be a concern for a lot of people in the foreseeable future.
Hopefully those brainy drug dealers can figure it all out though –  Eastwood seems pretty certain that this situation won't be lasting too long and I think she probably know what she's talking about. Fingers crossed.
For more of the same, check out the ten strongest pills doing the rounds this summer. Be lucky if you can get your hands on any of them now though by the sound of things.