Everyone's favourite crooked lawyer is to get his own series, titled Better Call Saul.
It's been rumoured for a long while but the big boss men at network AMC have finally got their butts in gear and reached a licensing agreement with Sony Pictures that confirms a pilot episode.
Who knows what the series will have in store for us? Hopefully it'll tackle those unanswered questions on everyone's lips, like a whole episode dedicated to the origins of the Hello Kitty phone. Perhaps an episode where we follow Saul on a shopping spree at his favourite outlet store as he buys some of his blinding technicolour shirts?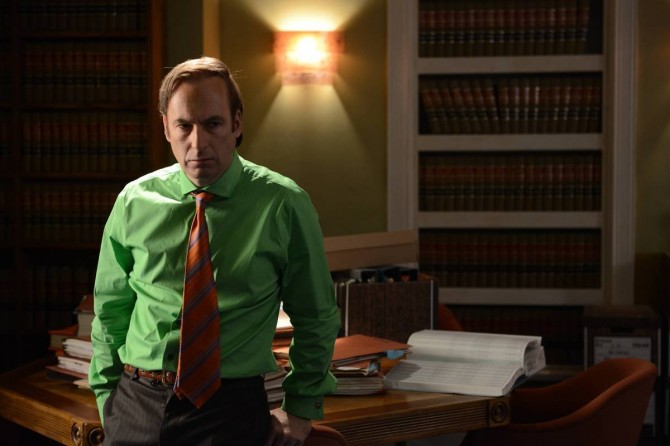 I suppose now that we're having Breaking Bad spin-offs, a Walt Jr's Breaking Fast could be on the cards? Here's hoping.
☛ More Breaking Bad:
Toy Company Releases Breaking Bad Meth Lab Playsets
What if Breaking Bad was a Sitcom?
[yframe url='http://www.youtube.com/watch?v=RH09RUA7b3Q']