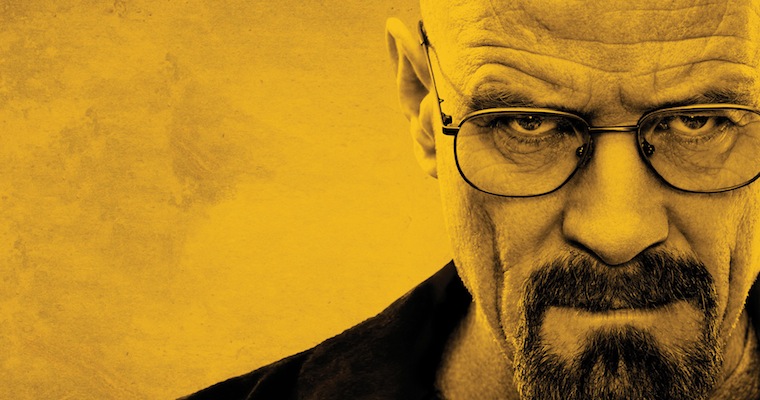 AMC's Breaking Bad, the epic story of a high-school Chemistry teacher turned meth dealer, returns to US television on the 15th July for its 5th and final season, nine months after fans were blown away by the season 4 finale Face Off.
The critically acclaimed drama; praised for its writing, cinematography, and acting, will conclude in a 16 episode season (split into 2 mini-seasons of 8 episodes) leaving many excited fans anxious for the final curtain. Here is a quick reminder of what happened in the intense last episode…this obviously contains spoilers for those who have not watched the show yet, so be warned.
[yframe url='http://www.youtube.com/watch?v=hJW9MUaQMyc&feature=related']
[yframe url='http://www.youtube.com/watch?v=OqkYr5uIreg&list=FL-_SSmE1pgeIntpO9Pa502Q&index=5&feature=plpp_video']
I think it's fair to say that Walter White (portrayed by Bryan Cranston) has well and truly broke bad; somewhere between decimating Tuco's drug den, watching a heroin addict choke to death, poisoning a child, and blowing the face off of Mr.Los Pollos Hermanos; Walter White has flown off the fvcking handlebars! This makes Walter White the ultimate anti-hero; we want him to succeed and overcome adversity (for me this also includes tolerating life with his exhausting and high-maintenance wife Skyler…), but can't help hating him for his flaws; his inability to be happy (even after beating cancer), his extreme rage, his vindictiveness, and his greed.
[yframe url='http://www.youtube.com/watch?v=BfvtcFSu9Ps&feature=related']
[yframe url='http://www.youtube.com/watch?v=83VZo4U8Y-Y']
[yframe url='http://www.youtube.com/watch?v=NuN-70bICR4′]
For these reasons myself and many others are unsure about where the show is heading, and what the final outcome will be. One of these theories, and I do find this hilarious, is that the entire show is just a prelude to Malcolm in the Middle, whereby Walter White eventually enters the witness protection programme, takes the alias Hal, and lives the rest of his life in an anonymous American suburb with an unsuspecting family.
Seriously speaking though; the last season saw a huge amount of tension built up between Walter and business partner/former student Jessie Pinkman (portrayed by Aaron Paul), and I believe the only avenue by which this show can explore is a final showdown, of sorts, between these two lead characters. It is still to be revealed to Jessie that Walter poisoned his girlfriend's son with lily of the valley, and it is still to emerge that Walter stood and watched as his other girlfriend choked to death during a heroin overdose, rather than save her life.
Walter White has pretty much stamped out every other meth dealer and hustler in New Mexico, and I can't see him single-handedly destroying the ruthless cartels south of the border (well…maybe he could?); while Walter may now look for an escape from the constant violence and perhaps go on a chilling holiday with his family and drug money, when Jessie learns of what's happened behind the scenes; this love/hate relationship may explode for the last time.
[yframe url='http://www.youtube.com/watch?v=SUvSF_mQoBo&feature=related']
I can't believe it's been four and a half years since Breaking Bad aired. I remember using this show as a distraction from university work; never sure if it would catch on but also kind of disappointed that no-one seemed to be watching it and no-one wanted to talk about it.
Since the show began, Breaking Bad has won 6 Emmy Awards; this includes 3 consecutive wins for Lead Actor in a Drama Series (Cranston), 1 win for Supporting Actor in a Drama Series (Paul), and 2 nominations for Outstanding Drama Series. Cranston has also been nominated twice for a Golden Globe Award for Best Performance by an Actor in a Television Series – Drama.
Most people are now either catching up with Breaking Bad or eagerly anticipating the final series, many people are even calling this the greatest show ever, just like The Wire and The Sopranos before it. Personally, I'm just stoked it's back on every week.
It's going to be a hell of a season, millions are looking forward to it, but in the words of Walter White himself – 'We're done, when I say we're done!'
[yframe url='http://www.youtube.com/watch?v=t0BuC2OrVIU&list=FL-_SSmE1pgeIntpO9Pa502Q&index=3&feature=plpp_video']