Wealthy Brazilian businessman Count Scarpa — owner of a large investment company — is burying his £310k Bentley in his garden for use in the afterlife after watching a programme on how the Ancient Egyptian Pharaohs did the same thing:
"I watched the film of the pharaohs and after seeing how they were buried with their treasures I decided that I wanted to copy them and bury my most precious item, which is my car", he said.
☛ Next: Businessman Smashes Up His £100,000 BMW (Video)
Count Scarpa – the perfect name for a man who can afford to pull a stunt like this. Not to mention that he does actually look like a genuine Count — he's rich, looks like Dracula, hangs out in cemeteries with exotic parrots — the perfect Count. I bet even his closest friends call him Count Scarpa and have no idea what his real name is.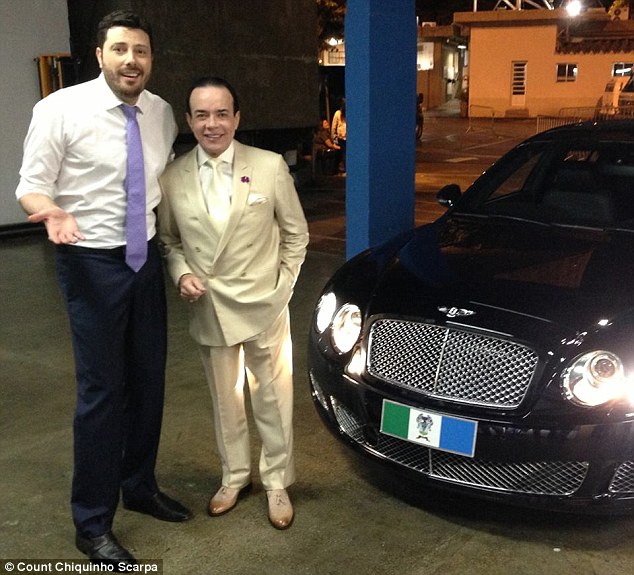 The Count announced his plan on his Facebook page in a status that received loads of bum licking comments applauding his wealth and eccentricity but also heaps of criticism as well, such as the suggestion that he was burying the car to avoid paying taxes on it.
Has the Count got nothing better to do than watch the History Channel and test out Ancient Egyptian afterlife hacks? His plan might not actually work but if you think about it he can't lose — if there's no afterlife then he's just dead – whatever. But what if there is an afterlife? The Count's going to be balling hard and laughing at all of us who were too stupid to think of this idea.
☛ Next: The World's Most Expensive Mobile Phone Costs $15 Million