The Game Of Thrones finale has come and gone and it's fair to say that most people have been left deeply unsatisfied with how things were left in the kingdom of Westeros – and this might even extend to the cast themselves. SPOILERS!
Featured Image VIA 
There's already a viral video going around showing some members expressing their disappointment with the final season, but this interview with Isaac Hempstead-Wright who plays Bran Stark and ended up sitting on the new Iron Throne is perhaps even more telling. He reveals that upon reading the final script, he actually thought that it was a wind up and that David Benioff and D.B Weiss had sent out fake scripts to everyone where their own characters ended up becoming the ruler of Westeros: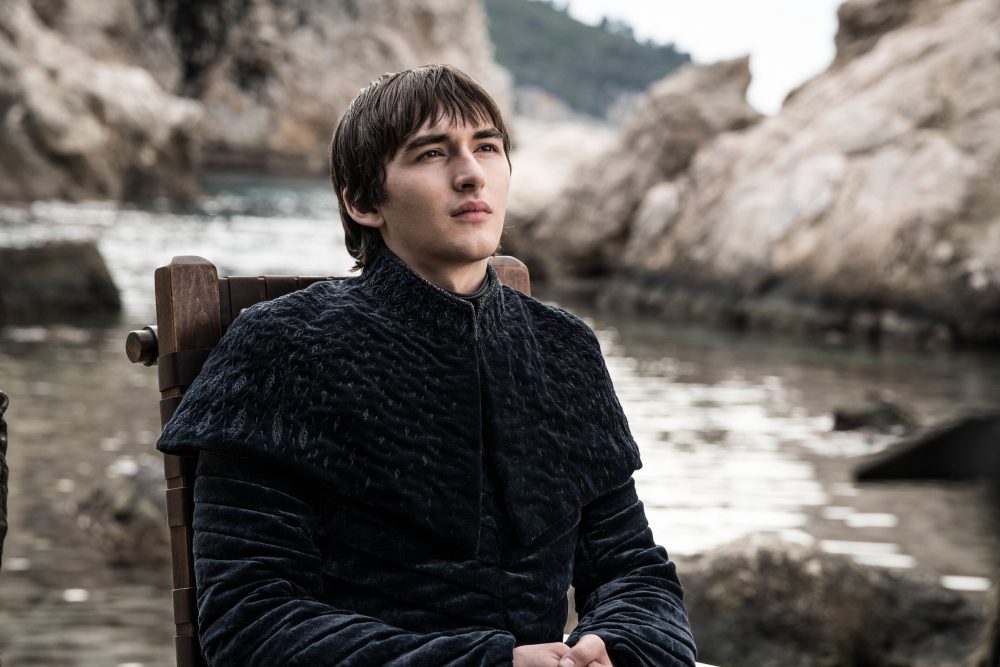 When I got to the [Dragonpit scene] in the last episode and they're like, 'What about Bran?' I had to get up and pace around the room

I genuinely thought it was a joke script and that [showrunners David Benioff and Dan Weiss] sent to everyone a script with their own character ends up on the Iron Throne. 'Yeah, good one guys. Oh s–t, it's actually real?'"

Not everyone will be happy. It's so difficult to finish a series as popular as this without pissing some people off.

I don't think anybody will think it's predictable and that's as much as you can hope for. People are going to be angry.

There's going to be a lot of broken hearts. It's bittersweet, exactly as [author] George R.R. Martin intended. It's a fitting conclusion to this epic saga.
Hmmm, kinda backtracked a bit quickly there didn't he? Reckon he probably was as disappointed as the rest of us but just had to tack that there to make sure that he would still get hired for acting gigs in the future. But don't worry Isaac – most of us out here are with you on this one. The ending sucked and was a complete joke.
For more of the same, check out Game Of Thrones therapy that might actually be able to help you get over the show ending. Only might be though.