You would think that if you were going to propose to someone then you would be fairly certain that they were going to say yes so you would be fairly ready for it, but I suppose this isn't always the case and there may actually be some doubt in your mind, which explains the tragic reaction to the accepted proposal described in this article.
The unnamed 32 year old man was travelling with his girlfriend in her car across the Irabu Bridge in Japan which links the Miyako and Irabu islands. He told her that he wanted to take in the view, but instead dropped down to one knee, pulled out a wedding ring and asked her to marry him.
After she accepted, the guy was so happy that he climbed onto the bridge railings, spread his arms and started jumping for joy and celebrating. Tragically though he lost his footing, plummeting 100 feet into the water below and ultimately drowning. His body was found seven hours later by police, who confirmed that he had been drinking before the fall.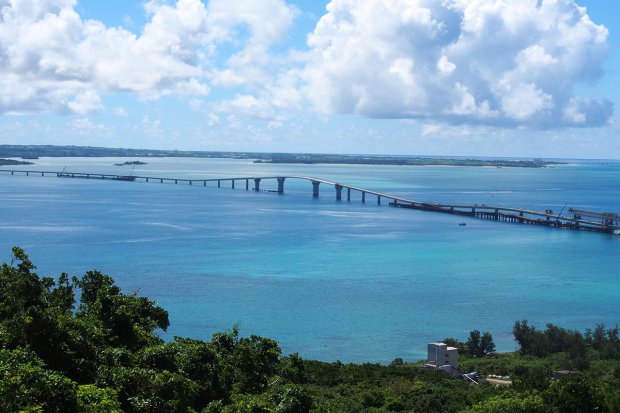 What an absolutely awful and tragic series of events. Can you imagine the happiest moment of your life turning into the absolute rock bottom worst in literally a matter of seconds? I was talking about the bride to be there but imagine if you were the dude – at least you would die happy I suppose but that really isn't the point. Terrible, terrible story. RIP to the guy and thoughts go out to the fiancee and their respective families.
For more tragic deaths, check out this guy who died because of his love of pickled eggs. RIP.