Chicken nuggets are no doubt one of the best foods out there today and I'm sure most of you are disappointed when you finish your portion of them – but how many do you think you would be able to eat if you were literally given access to an unlimited amount of the scrumptious little delights?
Featured Image VIA 
Thankfully, if you're anywhere near Nottingham this Sunday you'll be able to find out thanks to the guys at Rub's Smokehouse. They're doing a special offer where for £15 you can get all you can eat chicken tenders all day on March 25th and to be honest you would be a fool not to indulge them.
Of course, there are some rules to stop you from being silly about it and it's the usual fare – you have to book a 2 hour slot to receive your unlimited chicken tenders, you have to get one unlimited chicken tenders per person so there's no sharing, and you have to finish one portion before they bring another one to your table.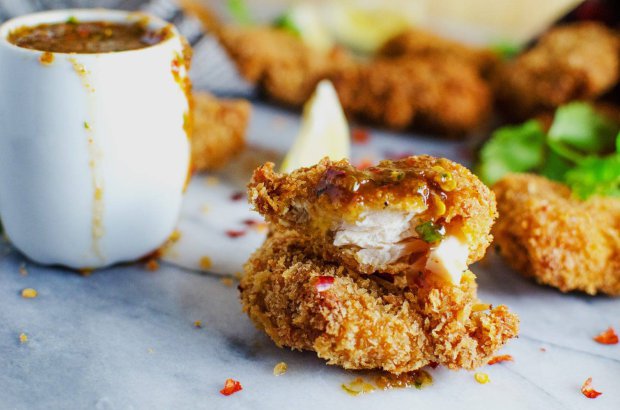 The tenders come in a variety of different flavours including honey bbq, Szechaun pepper, sweet & sour, peanut butter, ginger & chilli and garlic buffalo sauce and are also served with fries, which is a bit annoying as I assume they're going to make you eat those before you're allowed another portion. The bastards always get you with the fries.
All in all that sounds fair enough really, so if you like chicken nuggets – or I suppose tenders in this case, but they're pretty much a better version of nuggets anyway – you should probably head down if you know what's good for you. Beats having to keep running down to the shop because you want more nuggets anyway. See you there.
For more nuggets, check out this job that pays you to eat chicken nuggets, fish fingers and other frozen junk food. For real.