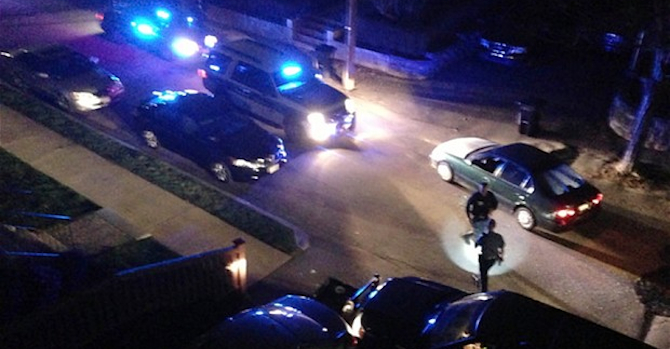 So if you were following the Boston manhunt a couple of weeks ago you'll know it it all kicked off when the Tsaraev brothers held up a liquor store, killed a cop and then carjacked some dude to try and get away from the cops. After about half an hour of holding him at gunpoint and making him drive around the city, the alleged bombers eventually let the guy go which seems kind of unusual considering they had no qualms about setting a bomb off at the end of the marathon that killed three people and had the potential to kill a whole lot more.
Anyway, since then nobody has really heard about the dude who got carjacked or even talked about him or anything. He's been strangely anonymous and nobody has even thought to ask about him, at least whenever I've been reading anything about it – although it turns out he did get interviewed by the Boston Globe a couple of days ago, I completely missed it and it does seem a while to wait for a story like that to break. Conspiracy theorists will probably argue it took a while so that someone can make up a believable story and hire a good actor to get it across, but the official line is that the guy was so shaken that he didn't really want to come forward and say anything. I guess both stories can be construed as the truth.
So yeah, the dude finally did his first interview on CBS though and still wanted his identity to be hidden, which either makes sense or is very convenient depending on which school of though you fall into regarding these bombings. During the interview, the guy is blanked out and his voice is changed so it could be anyone and it could be made up, who knows? I think I would probably want to protect my own identity though if I had helped thwart an (alleged) terrorist's escape after he just committed a massive act of terror as you never know who might be trying to get back at me for that one. Just saying.
Anyway the interview itself is pretty interesting and kind of puts a whole new spin on the carjacking incident. I don't know if all this stuff had already been reported or not because I haven't really been following it since the manhunt ended – because let's face it, it's nowhere near as interesting – but if it is the first time anyone's heard of this then it is pretty revelatory and this dude in the car had a way bigger part to play in the capture of the bombers than I previously thought. In fact he's the key to the whole thing.
Check out the interview below:
☛ More On The Boston Bombings:
Photos The Media Won't Show You Of The Boston Bombings 
Everyone Relax – The Internet Has Solved The Boston Bombings 
Boston Marathon Conspiracy Theories