Boris Johnson might want to think about investing some of this £135,000 salary in some new workout gear, as he was caught jogging in some of the worst gym getup I think I've ever seen.
Images VIA 
He was seen wearing some weird Dennis the Menace style hat, sweaty Lost & Found polo shirt, a pair of Hawaiian shorts and a fucking fleece. Sort it out mate.
And if that weren't bad enough, his moobs made an appearance as the sweaty shirt stuck to his chest: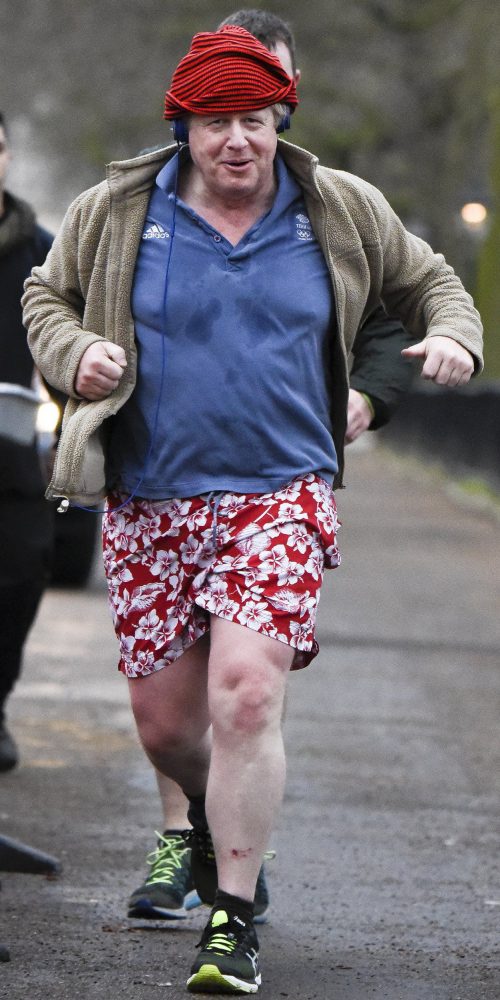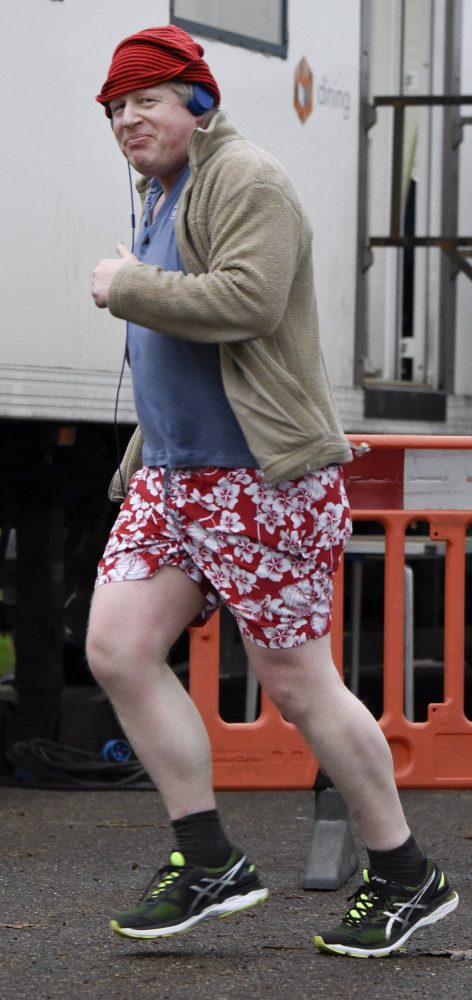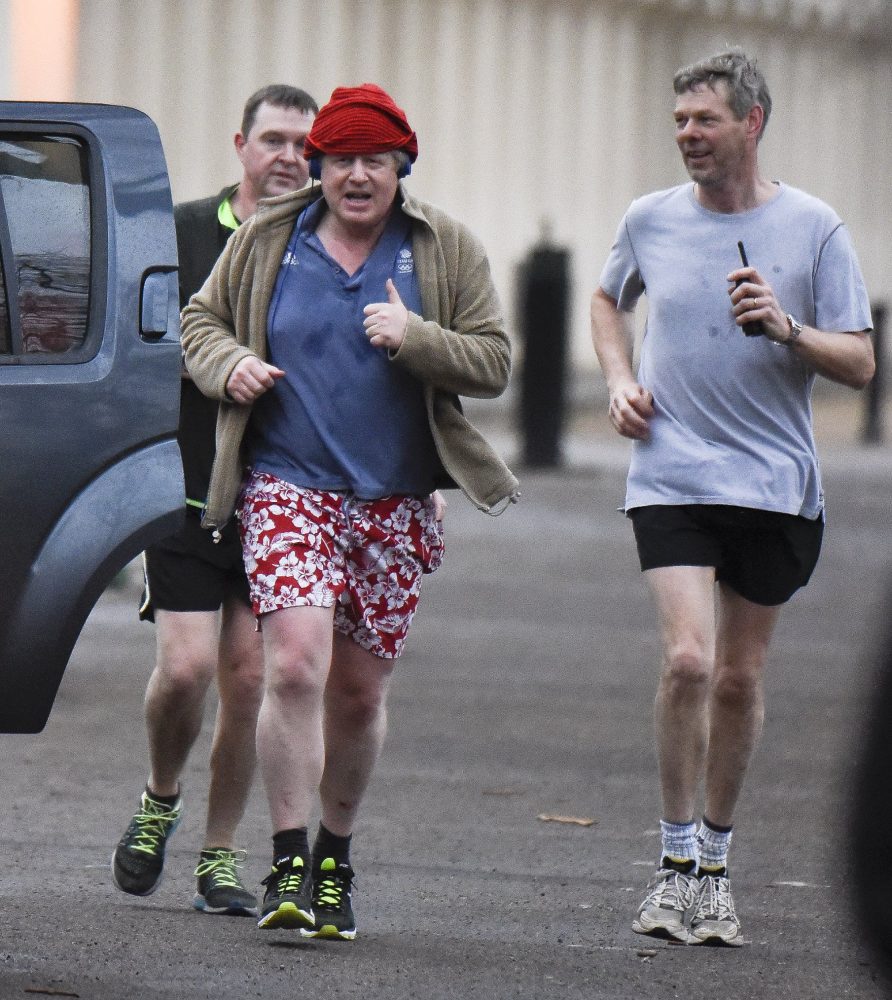 Did he get dressed in the dark? Then again, if his hairstyle is anything to go by then I guess we should expect nothing less.
Speaking of which, check out the evolution Boris Johnson's hair in pictures.