Well, it was inevitable. Boris Johnson has finally conceded that his time in Number 10 is up and will be resigning 'within hours', according to the BBC.
He won't quite be f*cking off immediately though, as Boris wants to continue as Prime Minister until the Autumn when he will be replaced. A Conservative leadership race will take place over summer and a new Prime Minister will be in place in time for the Tory party conference in October.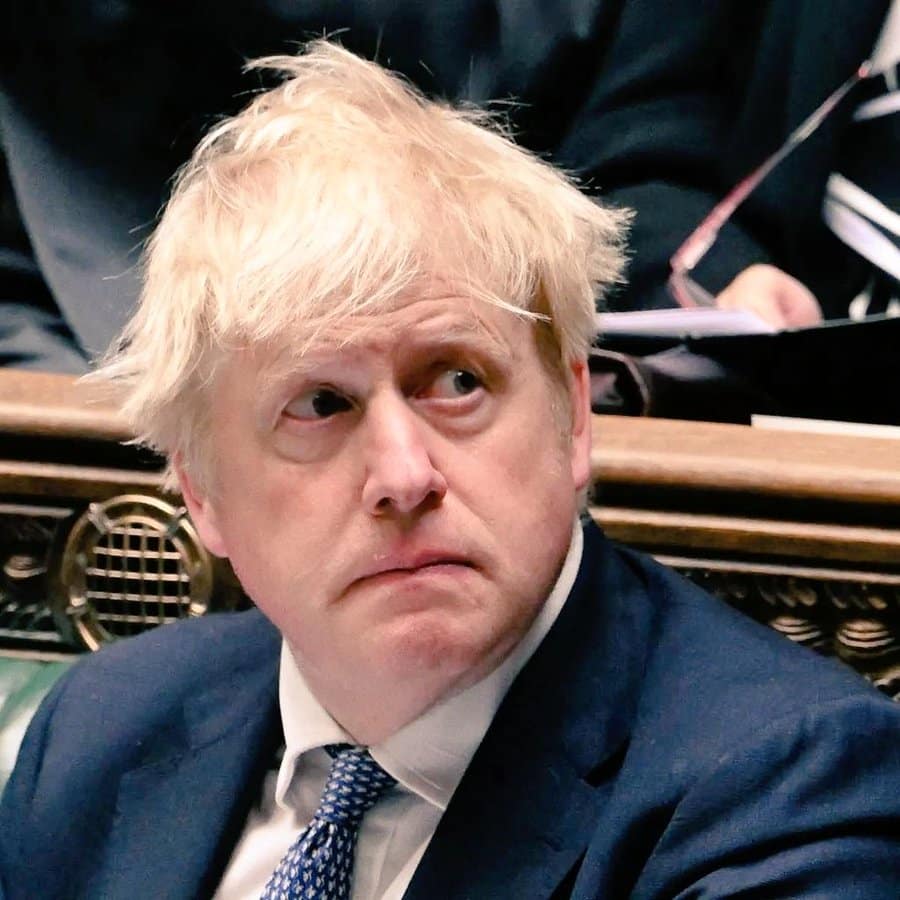 It's just mind-blowing that Boris held on for as long as he did, with scandal after scandal ever since he took office in 2019. I mean there's just no way he's been enjoying these last few weeks and months (aside from the salary I guess). I just don't get why he didn't pack up much sooner and just go on holiday or something. Is staying in office really that desirable for him that he'd put up with being (deservedly) mocked and brutalised by not only the public but the media and his peers, on a daily basis? I guess so.
Johnson will publicly announce his resignation later today. A No 10 spokesman confirmed: "The prime minister will make a statement to the country today." His run will be remembered as one of the shortest in history: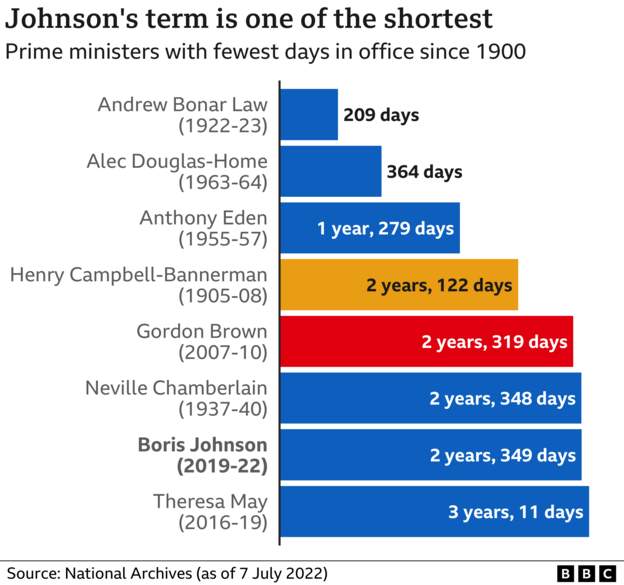 It's pretty funny how he waited until he broke the record for most ministerial resignations and at a faster rate than all other PMs since 1979, before resigning. It's like he was intentionally going for the record or something. Even Hitler wasn't so stubborn at the end!
The question now is – who will replace Boris Johnson? Many might've even preferred to see him stay in power so that the Tories could fall even deeper into the mud before the next election. It's gonna be a big one, that's for sure.
For the time Boris was accused of being drunk during a rambling speech at the Confederation of British Industry, click HERE. Good times!