It seems like it's been a while since I've written something about Boris Johnson lying about something because it happens so much now that it's not even really a big deal, but this latest one is a real doozy as Perugia airport is claming that he passed through for the weekend one week ago.
Featured Image VIA 
A source from San Francesco d'Assisi airport told the La Repubblica newspaper that Johnson landed at 2pm on Friday September 11th – probably cheap flights that day – and returned on the Monday morning. There's speculation that he was visiting his friend and owner of the Evening Standard Evgeny Lebedev who owns a medieval castle in the region and is known for hosting wild parties for his celebrity friends.
Downing Street have moved to quash these rumours, saying the following: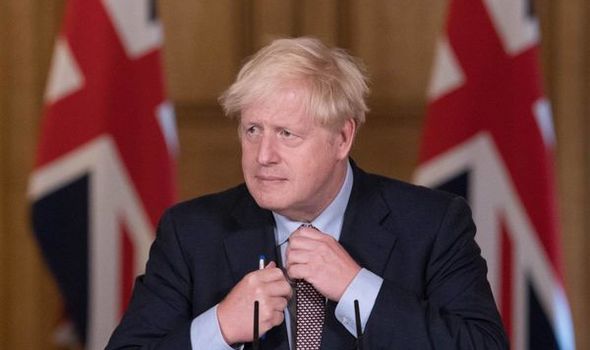 This claim is wrong. The story is completely untrue.
A statement was also released the Monday after the trip allegedly took place saying that Boris had been baptising his son in a private, COVID secure ceremony that weekend, but it seems a bit weird to me that he would have travelled to Perugia to do that. Seems more likely that it's just a cover story that nobody is really going to question because it's concerning his young son, you know what I'm saying?
With that in mind, I'm not really sure I believe them considering the fact that Boris Johnson lies about everything all the time even when things have categorically been proven as being the opposite of what he's saying and there seems little reason for Perugia airport to lie about him passing through it. Also wouldn't exactly surprise me that he took off for a weekend away in Italy for a party rather than working overtime not trying to sort out the Coronavirus and Brexit problems over here either – would it surprise you? Up to you what you believe though.
There's also evidence that the return flight was delayed slightly and Boris also cancelled appearances in London on Monday morning at the last minute for no apparent reason. I guess that evidence is circumstantial, but there's no smoke without fire and it all seems to be adding up. Just saying.
For more of the same, check out when Boris Johnson won an award for talking complete and utter nonsense. Makes sense.