Here at Sick Chirpse, we've been friends with the Boomtown crew for almost a decade now and it's great to see them having grown from a small festival into one of the biggest in the UK with over 60,000 tickets sold this year.
Featured Image VIA
Obviously we're all itching to get back to the Matterley Estate and get immersed in a massive party for five days straight – even if the lineup won't be released until a few days before – but in the buildup Boomtown have decided to launch their own podcast series. Why not eh?
The pod is called 'Voice From The Now' and features stories from deep inside the festival world. Here's the synopsis: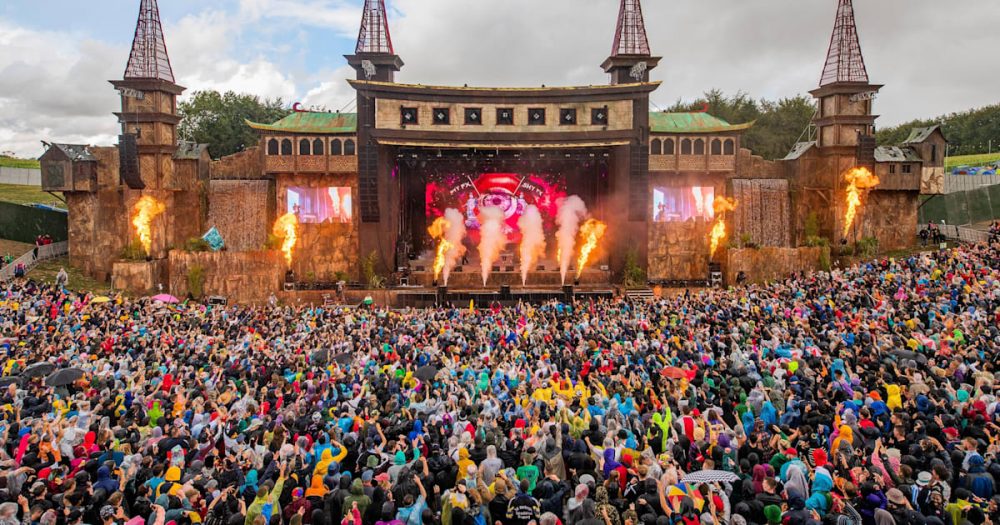 A series created to explore the journey from free parties to full living theatre. A chance to immerse yourself into our world through subjects dear to Boomtowns heart from creativity to connection, via open discussions which will also explore the broad topic of respect – how we look after and respect ourselves, each other, the planet and every living thing…

Looking through the lens of some of the most cutting edge voices from music, theatre and beyond. Exploring subjects close to the heart of the Boomtown community as we strive to use our voices to create a better world.

Discover brand new perspectives from the LGBTQ+ and world renowned DNB communities. Covering diverse subjects like how to thrive in a live event setting; brave spaces for queer people to party; building worlds and how the role of storytelling can motivate audiences, and ultimately provoke positive change.

Hosted by the radiant Angel Mel, a relatable and heartwarming voice telling the stories that you all want to hear.
Sounds like another great initiative from the people of Boomtown as they once again use their platform to try and bring some positive change to the world. Two episodes of the podcast are out at the moment, with the first talking to revolutionary Electro DJ Mandidextrous and Little Gay Brother's Clayton Wright about accessibility and inclusion in a party or live event setting, whilst the second talks to Inja and Gardna about the role of a narrative in electronic music.
You can listen to both episodes via the link below and I can assure you that they're both worth your time, as even between just the two of them they tackle a wide range of diverse and interesting subjects that you might not have considered before. There's only going to be more to come from the series too so like and subscribe to hear more of these stories from the underground.
If you've never been to Boomtown and want to know what all the fuss is about, check out our review from the 2019 festival here. That really was something else.