It's been a long time – at least to my knowledge – since we've had a suspected serial killer in this country, but it looks like we might have a candidate after a couple of dead women were discovered in the freezer of an East London flat over the weekend. Surely it's only serial killers that dispose of their bodies in freezers in their houses right?
Images VIA 
Details about this grisly discovery are still coming to light, but it's understood that they were discovered on Friday morning in a flat in Vandome Close in Canning Town in East London. Here's what a police spokesman had to say about it: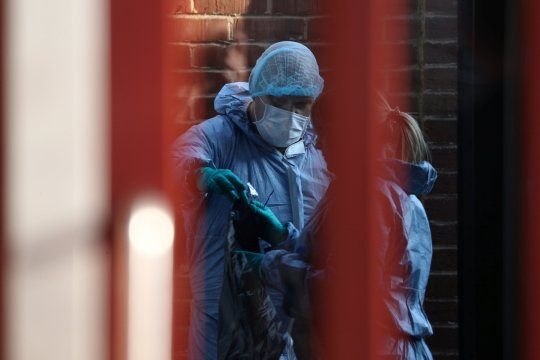 The bodies were found in the freezer inside the flat apparently.

There were two victims. One of them is understood to have been on the Missing Persons list for quite some time.
Mysterious. The police are said to be working to identify the other woman and have opened a murder investigation. Obviously I'm just speculating about a serial killer being on the loose, but whatever happens it's definitely going to be some kind of story isn't it? Don't just find two women in a freezer for something completely messed up not to have happened, do you? We'll keep you posted.
For more of the same, check out this remorseless assassin giving the details of the one murder that still haunts him. Deep.