In 2007, a chap called John Maloof rocked up at a local auction and bought a box full of negatives that had never been developed. He paid the equivalent of around £200. He went to get them developed, probably expecting nothing of interest, and boy was he wrong.
Images VIA
Maloof had unearthed photographs taken by a mysterious woman named Vivian Maier (born 1926). Maier worked as a nanny in Chicago and took her camera with her wherever she roamed. Maier's images were mostly taken in New York, Chicago and Los Angeles and the sheer number of stills she took are testament to her passion for her hobby.
However, it seems that she wasn't as interested in the photographs she took as she was in the process of taking them. The vast majority of her pictures were never developed and those that were developed were never shown to anyone.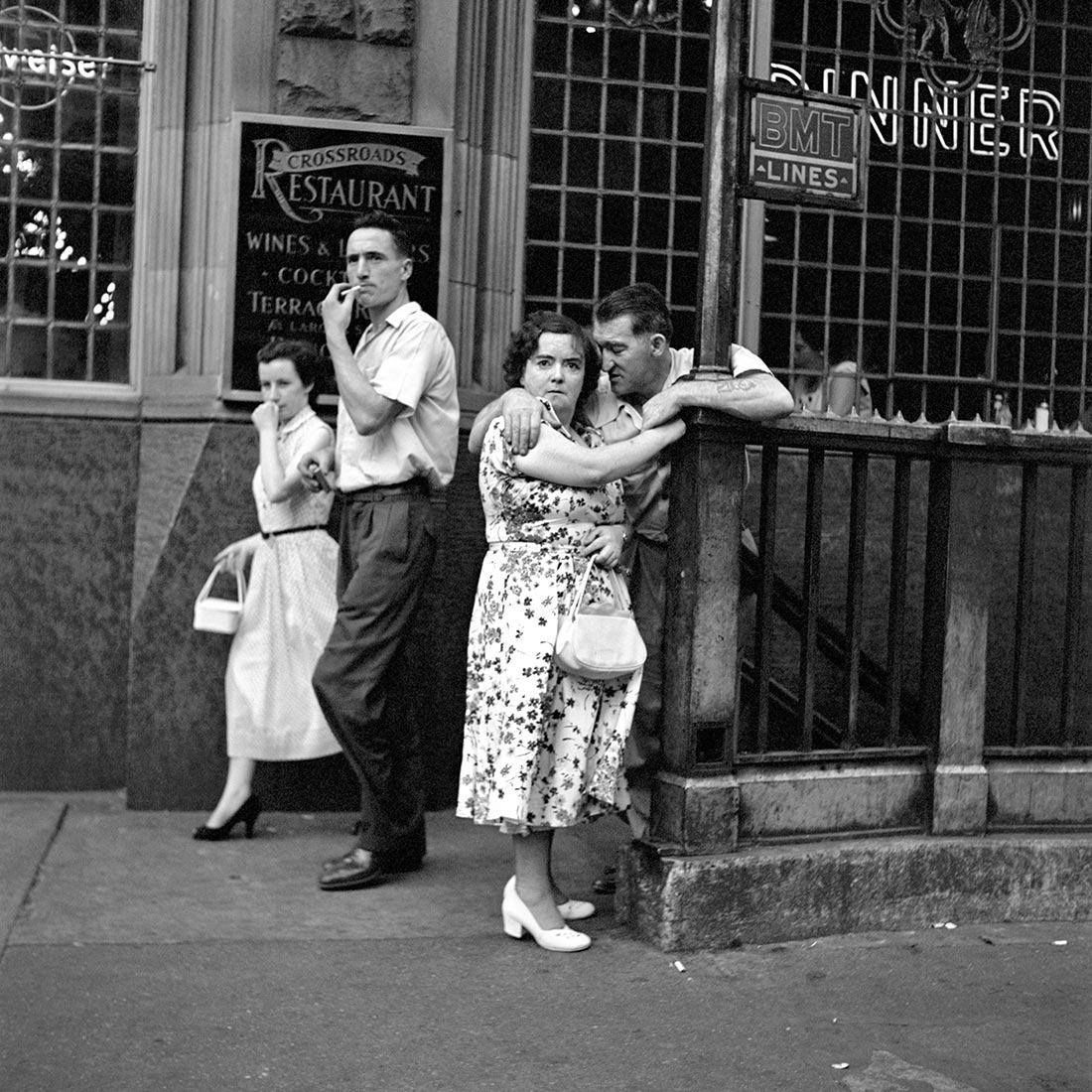 The photos we now have from Maier were predominantly random finds, like Maloof's. Unfortunately, in November 2008, Maier slipped on ice, hit her head and died from her injuries before Maloof could find her. Since her death her moody images have been given a lease of life that she couldn't possibly have imagined. They've toured the internet widely and been paraded in physical form in galleries across North America, Europe and Africa.
As with any images shot in black and white, they come across as pretty depressing and dark. Certainly some of the images are sad or bleak, but it was just a different time back then, everything looked grimier and more grim to modern eyes.
Over the next few slides are some of her incredible images, mostly shot in the 1950's and 60's.
(Click arrows below to navigate the slider and check them all out)