Anyone who grew up in the 90s will know the sheer unbridled joy of going to Blockbuster Video on a Saturday night when a new movie like Se7en had finally made it onto video and how quickly this could turn to crushing disappointment when you realised there were none of the duplicate copies behind the VHS boxes. Sure, we have Netflix now but nothing will ever be able to duplicate that feeling at that point in time. What
Images VIA
Sure, there's no need for a Blockbuster Video now that we have Netflix etc, but everyone knows that nostalgia gets people moving and talking, so the powers that be have decided to celebrate the release of Deadpool 2 on DVD and Blu Ray by building a Blockbuster Video popup store in Shoreditch. Of course it's in Shoreditch.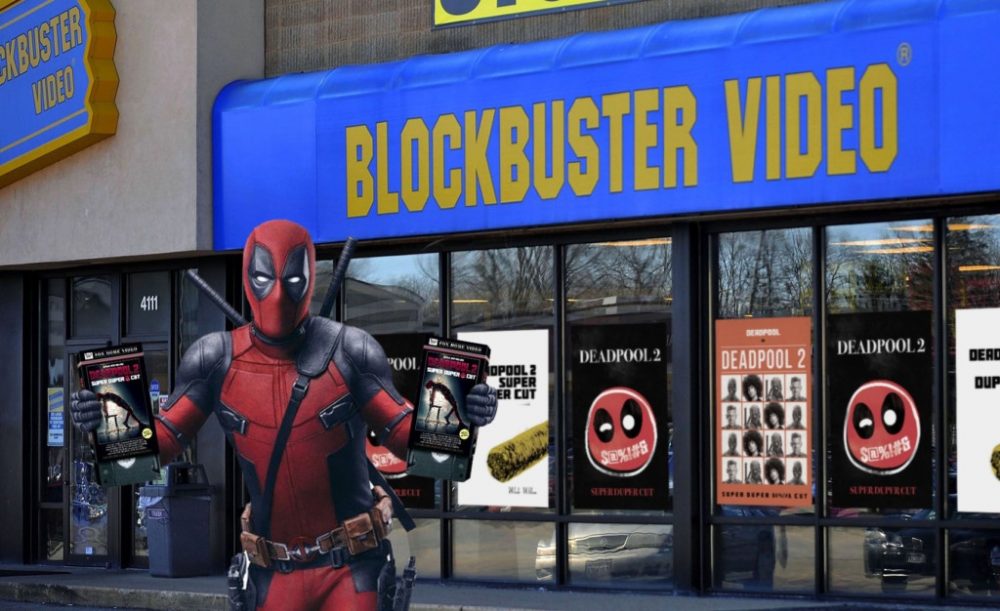 The store will open on midday on September 17th and will be giving away 1989 free copies of the movie on DVD. I guess that's the year that the first Blockbuster Video opened or something. If you've still got your old Blockbuster membership then you can use it to skip the queues and get a super limited VHS version of Deadpool 2 with a download code for the movie. Sweet.
I imagine that most of those free DVDs will be gone in the first couple of hours, so I guess the novelty here is that you can go and look around the inside of a Blockbuster Video store and relive your childhood. To be honest everyone is a sucker for that so I expect this place to be fully rammed for the two days it's open next week. There will also inevitably be a Vice article interviewing people there and asking them why they've bothered to turn out for it.
For more Blockbuster Video, check out this video of someone going to one of the last remaining ones on Earth. They are still out there.