Lil Wayne & Blink 182 are going on a co-headlining tour around America this summer where they'll be mashing up their hits as well as performing their own music. What a world!
Featured Image VIA
The two acts got together to record this mash-up of 'What's My Age Again?' and 'A Milli' to announce the news:
Check out the dates below: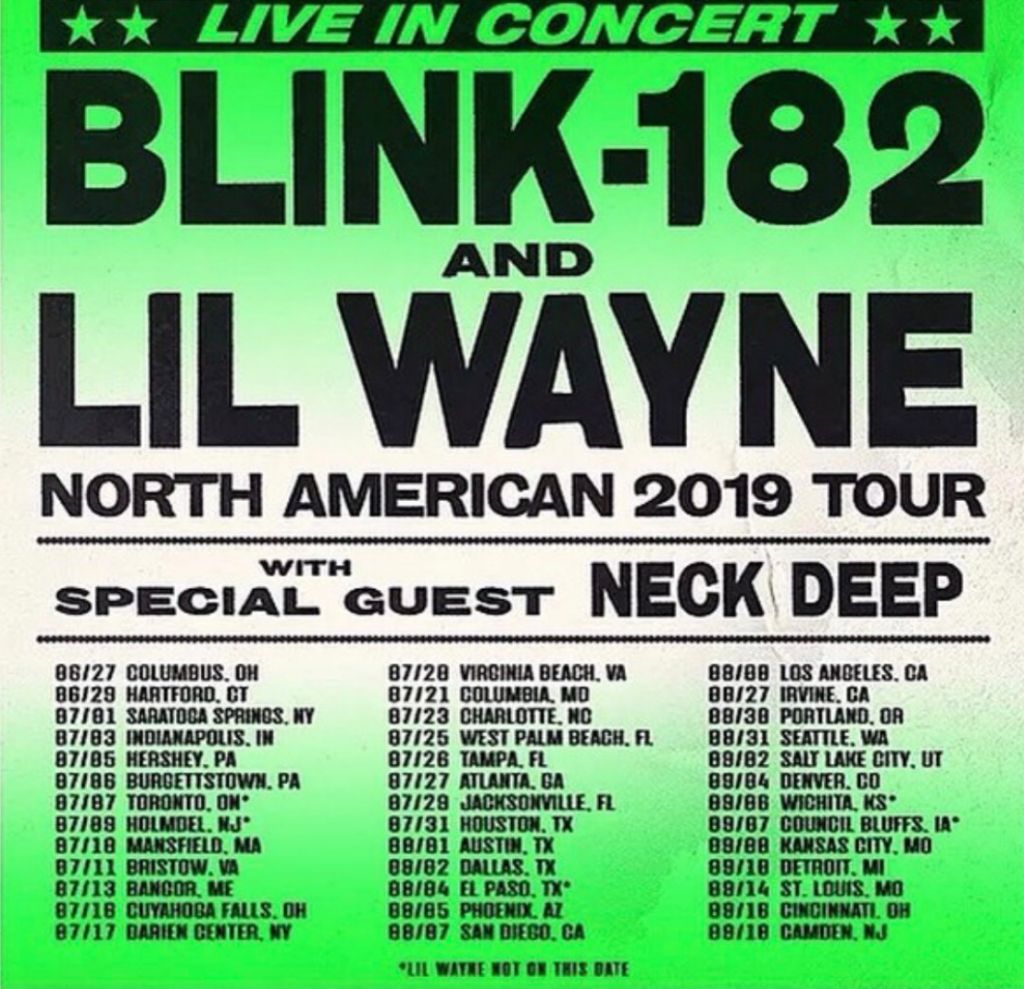 I don't care if people think this should have happened 10 or 15 years ago, Blink 182 and Lil Wayne touring together is awesome. It's like school, college and uni nostalgia all wrapped into one. I mean just think about all the bangers they've got between them. It actually makes perfect sense to do it now instead of a decade ago when we probably wouldn't appreciate it as much.
The only downside is that they're doing this tour without Tom DeLonge. But then again those aliens aren't going to hunt themselves. Speaking of aliens…
Who knows, maybe Travis Barker will even bring new girlfriend Kourtney Kardshian along. Sigh…