Anyone who grow up watching those crazy street fight videos will know the identity of Kimbo Slice as he was literally one of the biggest badasses of all time when it came to the streets, only losing once and even carving out some kind of bizarre MMA career where he repeatedly fought Ken Shamrock for some reason out of it as well.
Featured Image VIA 
Unfortunately we all know that Kimbo Slice passed away back in 2016 from complications following a heart failure, but it seems like his legacy and legend will live on after Black Panther star Winston Duke announced plans to produce and star in a biopic about the street fighter. Entitled 'Backyard Legend', it will see Duke teaming up with producer Steve Lee Jones, writer Andy Weiss and director Steven Brand to bring the story of Kimbo Slice to the big screen.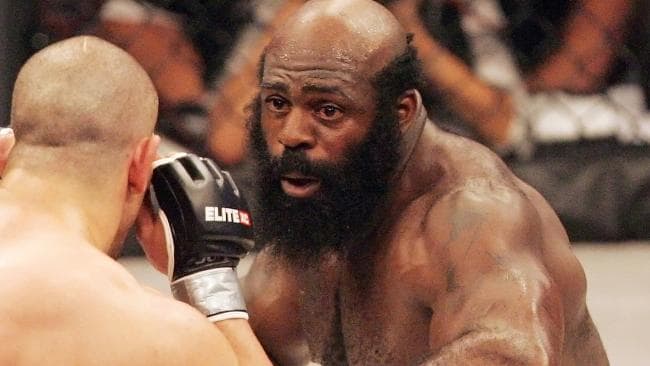 Brand had this to say about the project:
Those who only knew Kimbo by viewing his brawls saw him as fierce and frightening beast of a man, but those close to him experienced his heart of gold, and that he used his fists and instruments to raise his family out of poverty, he was a loyal friend and devoted father.

Kimbo's story transcends the ring, it is a story about the power of the internet, the lengths one will go to break out of desperation and it is a success story shared with his longtime friend turned manager and adult entertainment magnate Michael Imber as they both emerge from the slums of Miami.
Sounds like it'll be pretty interesting and epic to be honest – who doesn't love a good 'getting your family out of poverty' movie. Especially one that involves Kimbo Slice fighting loads of people and absolutely whooping their asses. Got a feeling that this is gonna be some movie.
For more Kimbo Slice, check out his top 6 street fights of all time here. Seriously brutal.