Black Mirror is finally gearing up for its long-awaited return to Netflix, and now thanks to Variety we have news on some of the cast members that have signed up for Season 6.
These include Zazie Beetz, Paapa Essiedu, Josh Hartnett, Aaron Paul, Kate Mara, Danny Ramirez, Clara Rugaard, Auden Thornton and Anjana Vasan. You may recognise some of those names or faces below…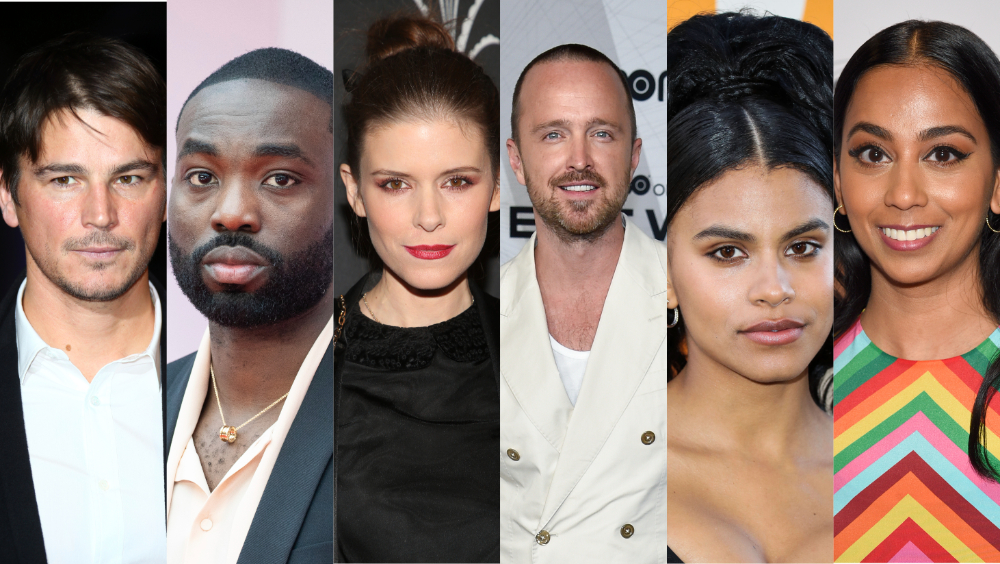 There's no details on specific storylines yet, but apparently there will be more episodes than Season 5 (well, you'd hope so – S5 was three episodes). This casting specifically spans three episodes, so more actors will join up for further episodes of Season 6.
It's the first Black Mirror content we'll be getting since creator Charlie Brooker and his creative partner Annabel Jones left their production company House of Tomorrow, which was backed by Endemol Shine Group, in January 2020. They've now got a new production company, Broke and Bones, but the rights to Black Mirror stayed with parent company Endemol Shine Group. They finally worked out a deal, but that could explain why it took so long to get the ball rolling on Season 6.
Although Brooker did say this two years ago, at the height of the pandemic:
"At the moment, I don't know what stomach there would be for stories about societies falling apart, so I'm not working away on one of those. I'm sort of keen to revisit my comic skill set, so I've been writing scripts aimed at making myself laugh."
Netflix probably backed up a truck full of cash to Brooker's front door, given the news about their subscriber numbers dropping recently. If anything can bring eyes back on Netflix, it's a brand new season of Black Mirror. Let's hope we don't have to wait too long for a release date, and that it's better than Season 5.
For Charlie Brooker's 13 funniest putdowns, click HERE. Classic material.