The 44-year-old lady you see in the image above is accused of crashing a teenager's birthday party and raping a 17-year-old boy just a metre away from where an even younger girl was sleeping.
Featured Image VIA
Jessica Rae Good arrived at a home in Port Charlotte, Florida, with another woman after a night out drinking, reports Metro.
Jessica 'hung out' with the teenagers at the house and made 'extremely inappropriate sexual comments' to the boy and gave him alcohol, police said.
Later in the night, a 12-year-old girl sleeping on a bean bag woke up to noises and 'noticed the two actively engaged in intercourse' just a foot away from her.
Police said:
The 17-year-old victim got up from the loveseat to use the restroom, then returned to the loveseat where the suspect was lying.

At this time, the sexual activity continued between the 17-year-old victim and Good.
The boy went to the bathroom where he puked and Jessica gathered her clothes and personal belongings and left the house soon after.
The boy told sheriff's deputies that he fell asleep and that Jessica forced herself on him. He said he was unable to push her off of him because she was too heavy. Jessica weighs a hefty 250 pounds, according to booking information.
When detectives approached Jessica outside her workplace two days later, she told them she 'blacked out' and could not remember most of what happened.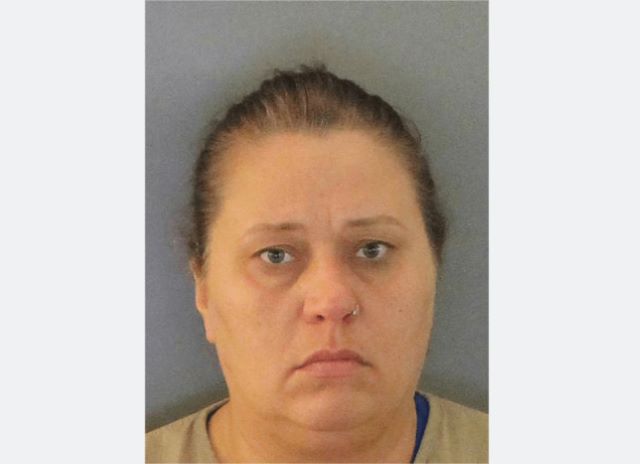 Jessica was charged with two counts of unlawful sexual activity with a minor and two counts of child abuse. Under Florida law, it is illegal for an adult to have sex with a minor under 18 years old even if it is consensual.
I know you're supposed to #believeallvictims in cases like this, but I hope no one minds me exploring the following idea; could it be that the 17-year-old boy, upon getting up to go to the bathroom and puking his guts out after drunken sex with a 250-lbs woman 30 years his senior, didn't want to admit he willingly had sex with her and so insisted he was raped? Again – not saying that's the case, just thinking out loud. I mean he's a drunk 17-year-old boy ffs, and his excuse that he couldn't get her off him because she's so fat is pretty funny considering he could have just yelled "help! I'm being raped!" or something?
Anyway, like I said you have to #believeallvictims so I 100% back the young lad's version of events, just looking at it from another angle if that's OK. Regardless – it's a statutory rape charge at best given the boy is under the age of consent in Florida. Jess has her bail set at $150,000 and is due in court in June.
For the two women who turned a pizza party with a 15-year-old boy into a threesome, click HERE.