Having a threesome is undeniably cool and is what a lot of guys aspire to do with their lives. And there's only one way I can think of that would make it better and that's if the threesome occurred at a pizza party.
Featured Image VIA
One lucky boy – and he was actually a boy because he was a 15-year-old at the time of the incident – from Derry Township in Pennsylvania, got to actually experience this after he was invited over to the apartment of a 26-year-old woman named Melissa E. Weaver. Apparently he had met her through a friend who lived in the same apartment complex.
The two started having a few drinks and then headed over to 37-year-old Tonia M. Simms' apartment across the hall. Simms put her kids to bed and then ordered the three of them a bunch of pizzas from Papa John's. The three munched down on their stuffed crusts and continued drinking before heading up to the bedroom, where Simms and Weaver started making out and said to the kid "what's the matter? Never had a threesome before?" Unsurprisingly, being a 15-year-old boy, the kid hadn't. But nevertheless he went at it with them like a true pro and probably had the night of his life. Then ate a slice of pizza on his way out.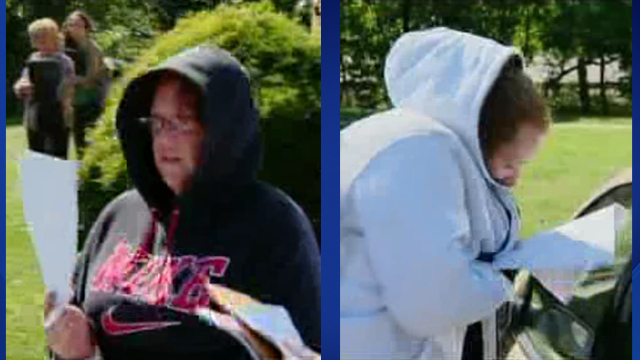 Unfortunately though, the kid is under the legal age of consent and so this incident has been treated as a sexual misdemeanour with both Weaver and Simms being arrested once the authorities caught wind of it. Simms is charged with 5 counts of statutory sexual assault, one count of indecent sexual intercourse with a person less than 16 years of age, one count of corruption of a minor and 5 counts of indecent assault of a person under the age of 16 (because she had had sex with the kid on multiple occasions before). Weaver is charged with one count each of statutory sexual assault, indecent sexual intercourse, corruption of a minor and indecent assault of a minor.
I suppose it is really creepy and gross that these women are having sex with someone much, much younger than them but like I said, unless these women are completely butters then it was probably a great time for him. They don't look that hot in the picture above (not a great shot though to be fair) but it was probably still pretty awesome for him. Still, statutory rape is statutory rape and these women shouldn't have been doing that at all and now they've gotta pay the price. It's kinda pathetic as well that the only person they could get to have sex with them was a 15-year-old boy. How do you even come up with an idea like that or start being friends with a 15-year-old when you're a 37-year-old mom?
To read about another woman who hooked up with a 15-year-old, click HERE.