The whole Jeffrey Epstein narrative took an even darker turn last night as the billionaire paedophile was found semi conscious with neck injuries in his cell last night.
Images VIA
Epstein was rushed to hospital last night from New York's Metropolitan Correctional Center after he was discovered in his cell, but his condition has not been made public. The details about his injuries have not been revealed but neither suicide attempts, assaults or assassination attempts have been ruled out.
The billionaire financier and personal friend of Donald Trump has pleaded not guilty to all the accusations that have been levelled at him in his upcoming trial where he stands accused of paying girls under 18 for sex acts at his Manhattan and Florida mansions between 2002 and 2005 and effectively sex trafficking them. He also stands accused of paying large amounts of money to two potential witnesses in his upcoming trial.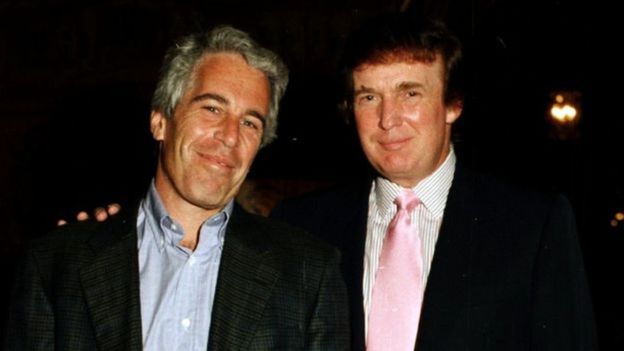 Not really sure what the fact that he's been found injured in his cell means for the case or the future and I suppose we won't really have a clue until it's announced what caused the trauma. Obviously if it's a suicide attempt that won't look too good in relation to his potential innocence, but if he just got beat up by another inmate then that's understandable because he's in prison and he's almost certainly a nonce.
The other more sinister possibility is that it was a potential assassination attempt from that shadowy sect of billionaire paedophiles who don't want any of their secrets revealed during the upcoming trial. That whole Pizzagate thing is a majorly crazy conspiracy theory and it could all be coming out during this case and I'm sure there are a lot of high up people that don't want that going any further.
If you don't know about Pizzagate, then click here and prepare to have your mind blown. Seriously crazy.