A Reddit user was surprised to find that the Secret Santa assigned to her via the site was super billionaire Bill Gates. What did he buy her? A yacht? A house? Pay off her student loan? Nope — he bought her a $40 travel book, a $25 stuffed cow and made a donation in her name to charity.
"I had this image of this poor guy named Bill trying to navigate my wish list full of makeup, nail polish, glittery things to buy me," said 24-year-old Rachel. But after ripping open her presents, she found a picture of Bill holding a sign amongst the gifts. "And then it finally hit me. All the presents I just tore open, the charity, everything — was from BILL GATES."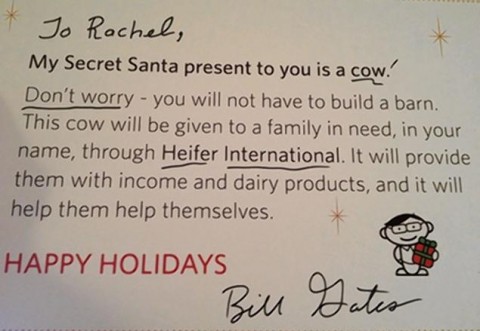 Wow, thanks a lot Bill. Surprised Rachel was able to keep it together enough to feign her gratitude. What kind of a billionaire buys someone a book for Christmas? You could've at least splashed out a little more on the girl and bought her one of the top 5 must-have gifts this Christmas, as prescribed in our Sick Chirpse 2013 Christmas Gift Guide.
Surely something from our list of insanely expensive items you'd be crazy to buy would be a snip for the founder of flipping Microsoft? Apparently Bill doesn't roll like that.
Maybe next year.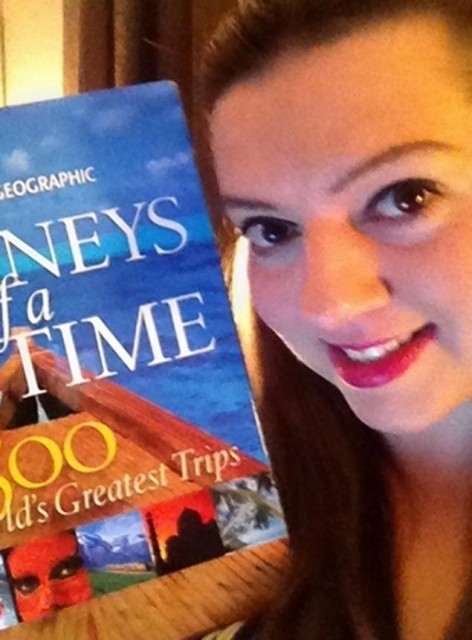 ☛ More Bill Gates: Bill Gates Admits CTRL ALT DEL Was A Mistake