Many of us have had it rough over the last 15+ months for obvious reasons, but if you have any room left in your heart, please spare a thought for the children of Bill & Melinda Gates who will reportedly only be receiving a paltry $10 million each once their parents' divorce is finalised.
Featured Image VIA
As per the NY Post, the billionaire couple had long pledged to give away most of their $130 BILLION fortune, leaving just a 'miniscule portion' for their three kids.
You have Jennifer, 25…
View this post on Instagram
Rory, 21… (or Mini Bill Gates as he may as well be known)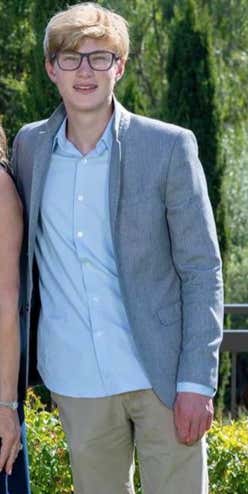 And Phoebe, 18…

Bill Gates had previously said:
I definitely think leaving kids massive amounts of money is not a favor to them.
Citing a story that included fellow billionaire Warren Buffet talking about limiting inheritances:
It made me think about it and decide he was right. Some people disagree with this but Melinda and I feel good about it.
Wow, you genuinely have to feel bad for these kids. Imagine your dad being one of the richest men on the planet and only leaving you $10 million in his will? And why? Because Warren Buffet said it was a good idea? What an absolute unfathomable nightmare. You wouldn't wish it upon your own worst enemy.
If I were Jen, Rory or Phoebe, I would milk my parents' cash for all it's worth while they still can. Holidays, houses, cars, you name it. Keep these three in your prayers tonight because they're the real victims in all this; the biggest divorce in world history.
To read about the deal Bill Gates had with Melinda which allowed him to have one weekend getaway with his ex-girlfriend every year, click HERE. Bill you old sailor you!