There have been rumours of a third movie in the 'Bill And Ted' franchise for years, but it looks as if production is finally going to start soon after Alex Winter confirmed the news talking to Forbes.
Featured Image VIA
Here's what Winter had to say:
We've been working on this movie for six years with original 'Bill And Ted' script writers Ed Solomon and Chris Matheson.

We have a script, we have a director, we have a studio – we're just trying to nail down a start date.

It's certainly been a long time coming…hopefully we'll be shooting it shortly.

And yes of course Keanu will be involved. How the fuck would we make it if he wasn't on board?

People always ask if Keanu's doing it and I'm like, "No, I'm making a Bill movie". Of course he's in it. I can't make a Bill and Ted movie without Keanu.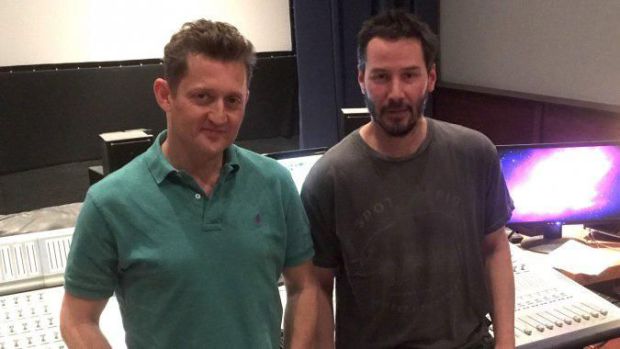 With all the original elements involved, it also sounds like the movie will be a major success for fans of the previous two. An unnamed source has also said that it's going to be set in the UK:
The script is already written for the third film and much of it is set in the UK. The whole film is going to have a huge British feel.

They'll time-travel through London and meet historical figures, meaning the Queen and Winston Churchill could get cameos.
I'm guessing that the Wyld Stallyns will have finally made it considering that it's over 20 years since the last movie came out and they'll probably be touring the UK (possibly on a reunion tour?) when they get involved in their next adventure. Sounds good to me. Now they just need to hurry up and make the damn thing finally.
However, following on from that, the plot sounds pretty different to how Keanu Reeves described it four years ago. I guess only time will tell when we finally see it on the big screen.