If you thought that you had seen a big saw in the trailer for the new Mad Max film and thought that it was the biggest in the world, then you would be completely and utterly wrong. The one you see above you is the biggest saw in the world.
It's located in the Bogatyr Mine in Kazakhstan and is used to cut through mountains of coal – it can mine 4500 tonnes of coal in one hour, which would take a team of miners weeks to achieve. This comes at a cost though – the 12 metre high saw will set you back a cool £66 million and requires 27 workers to operate it. If you're however your everyday home owner and would like a standard well priced cordless saw for your home projects then toolsfirst.com has reviews on those."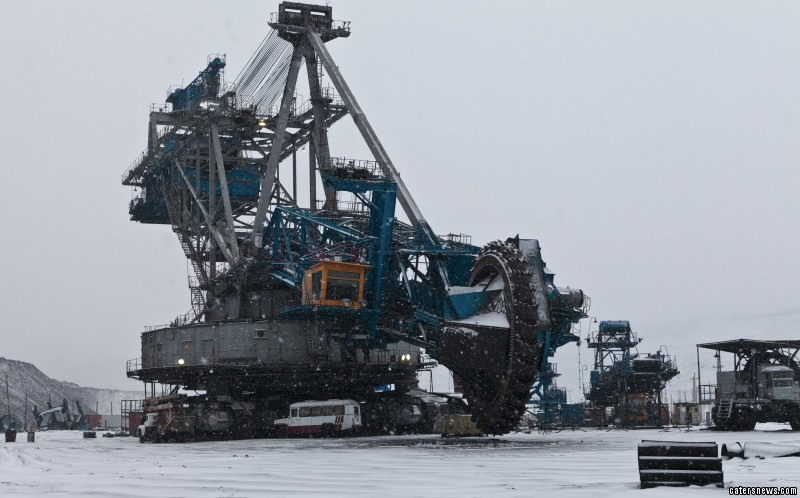 The photographer who took these photographs is a Russian guy called Alexander Popov who is currently working on a book about Russia's mining history. Sounds riveting. Popov was especially impressed by the saw given his background though;
I have never seen a machine as big as this one although I have seen many powerful machines in the past.
Well you know what they say – if a saw impresses Alexander Popov then it's probably a mighty impressive saw. Watch it in action below.