Sam Allardyce is something of an enigma now: perhaps cruelly ousted from his job as England manager after one game, he now only exists to perennially be appointed to save mid table teams having a bad season from the drop before being told to bore off at the end of the season whilst they get someone else in who plays more exciting football.
Featured Image VIA
It must be a weird life for him and that's probably why he's looking to explore other career options now, but I doubt any of us expected to see him on the next series of Strictly Come Dancing. This is apparently a very real possibility though, with talks said to already be occurring according to The Daily Mail: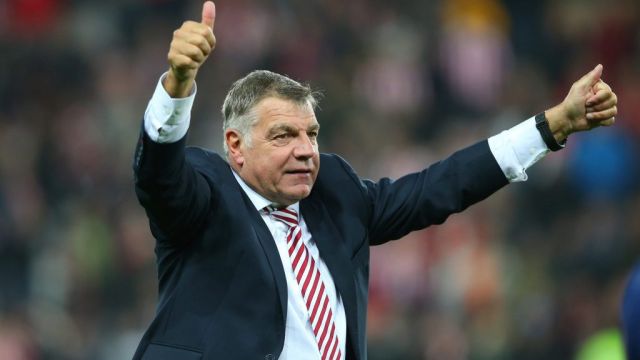 He met TV executives this week in a hotel bar.

They assured him that the show's edited so that no one comes across as a terrible dancer, mentioning Katie Piper as someone who was not 'a natural' but who got the public behind her.

They were talking to him about the Christmas special but emphasised that they want him on a whole series, rather than just a one-off.
Well, we obviously have to take this with a pinch of salt because it's The Daily Mail, but we do all know that Allardyce likes nothing more than meeting dodgy people in hotel bars, so at least that part of the story checks out. Not really sure if I can actually see him going through with it, but I suppose if Harry Redknapp can be King Of The Jungle, then appearing on Strictly might alter the public's perception of Big Sam as well. Have to wait and see.
For more Sam Allardyce, check out this video of him eating his own snot. Yum.