If you caught the London marathon on the weekend you might've seen Eliud Kipchoge win the the men's race in record time, with Sir Mo Farah coming fifth, while 25-year-old Brigid Kosgei won the women's race – becoming the youngest female winner in history.
Featured Image VIA
Big moments for sure – but IMO the best moment of the London marathon came when this dude running in a Big Ben costume was approaching the finish line, only to get his costume completely stuck and try to awkwardly wriggle himself into position while dozens of other runners beat him to the finish line:
This is not what you need after 26.2 miles. pic.twitter.com/ZkmJftX0Hv

— BBC Sport (@BBCSport) April 28, 2019
Hilarious stuff. The poor guy just could not get his giant Big Ben costume across the finish line no matter how hard he tried. He ran 26.2 miles just to be denied by a structure that was definitely not built high enough to accommodate a man in a Big Ben costume. It was such a long struggle that it went from funny to just plain sad, and then back to funny again.
P.S. Anyone spot the guy with the bleeding nipple at around 0:36? Yikes…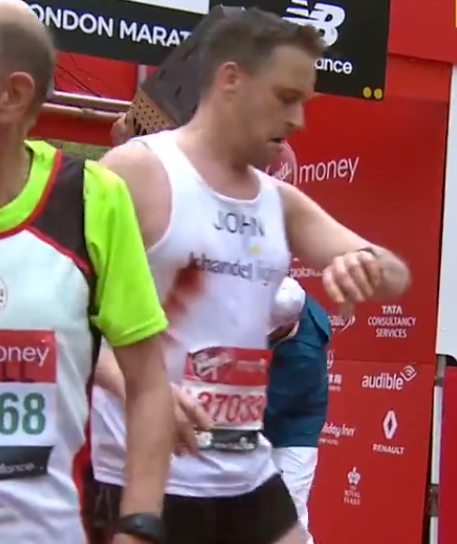 So anyway, I guess that's what you get for running the Marathon in Big Ben costume. Would love to see a double act with this guy and the nutjob in the Easter Bunny costume that wreaked havoc last weekend. Pure internet gold.