Another week, another rundown of the funniest and weirdest conversations and profiles in Tinder land. If you've got any you think can make the cut send them in to our Facebook page or e-mail contribute@sickchirpse.com.
Let's go:
And we're off…
Good to know.
Send bobs and vagine.
Including grammar.
This guy took a pic pretending to be at a party.
Heavy.
Bad news for Adidas guys.
Firetruck?
Yikes.
Charming.
No comment.
Swing and a miss.
Call me crazy but I don't think she did.
Short guys in luck!
Hit her with that Uno reverse.
"I don't do hookups but here's my profile pic."
Sounds like a blast tbf.
Don't do it.
Subtle.
Today's kinks are getting weirder and weirder.
Need a follow up on this.
It's tough being 21.
He's only interested in what's on the inside.
Wow.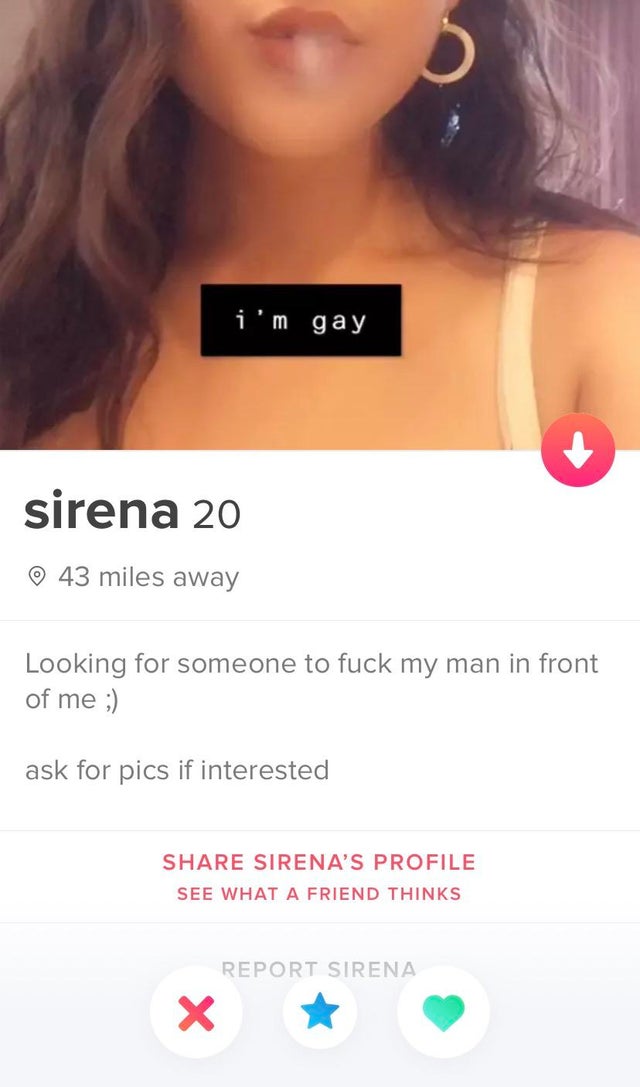 I'm confused.
Aaaaaand we're done.
—-
Alrighty then. That was fun. See you next week for more best and worst Tinder shenanigans.
For last week's instalment, click HERE.