Another week, another rundown of the funniest and weirdest conversations and profiles in Tinder land. If you've got any you think can make the cut send them in to our Facebook page or e-mail contribute@sickchirpse.com.
Let's go: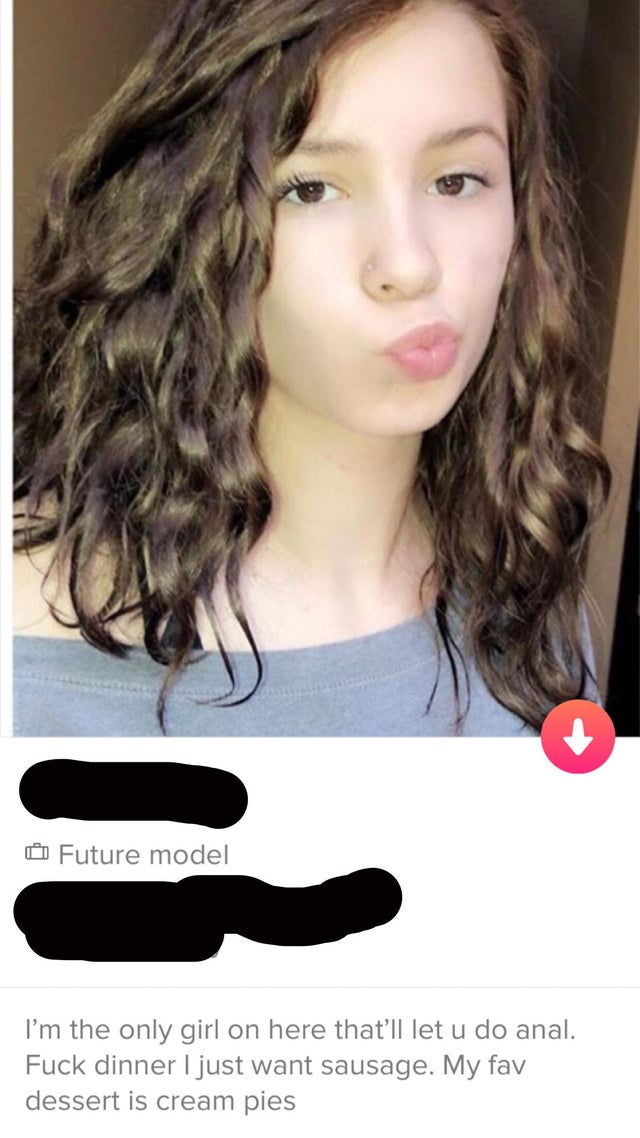 And we're off…
A+
It was going so well…
Priorities sorted.
OK then.
Well that took a dark turn.
What a pair of rascals.
She's a keeper.
Show bob's and vagine.
I'm confused.
Definitely the redhead's bio.
My penis has collapsed into itself.
This profile screams 'Tinder veteran'.
What Superlikes are made for.
How is this guy still single?
Thoughtful Tinder bio of the week.
She's got skills.
Oh yikes.
Honesty is the best policy.
Sounds like she's really over him.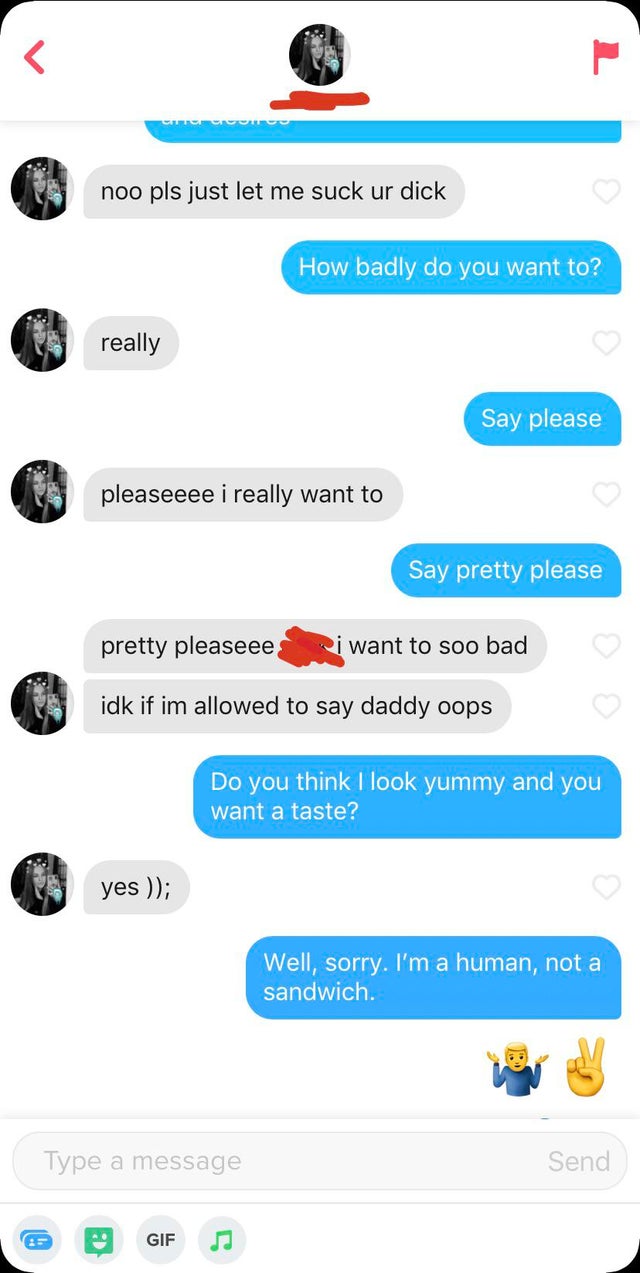 Why did he have to do her like that?
No you weren't you liar.
Aaaand we're done.
Alrighty then. That was fun. See you next week for more best and worst Tinder shenanigans.
For previous instalments, click HERE. Awesome.