Another week, another rundown of the funniest and weirdest conversations and profiles in Tinder land. If you've got any you think can make the cut send them in to our Facebook page or e-mail contribute@sickchirpse.com.
Featured Image VIA
Let's go: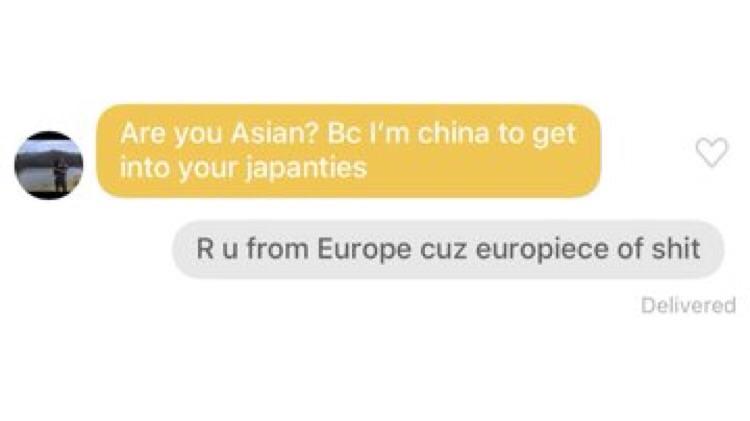 Sounds well traveled.
I mean sure it's creative but aren't you on Tinder to get laid and a girl calling you daddy is probably the biggest green light out there? Go join a creative writing class or something.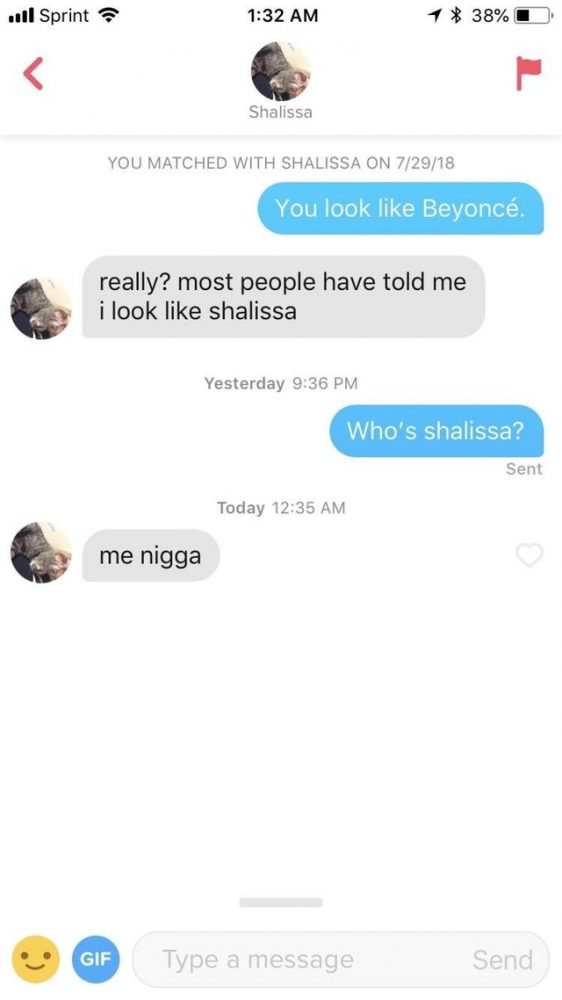 Shalissa know what up fool.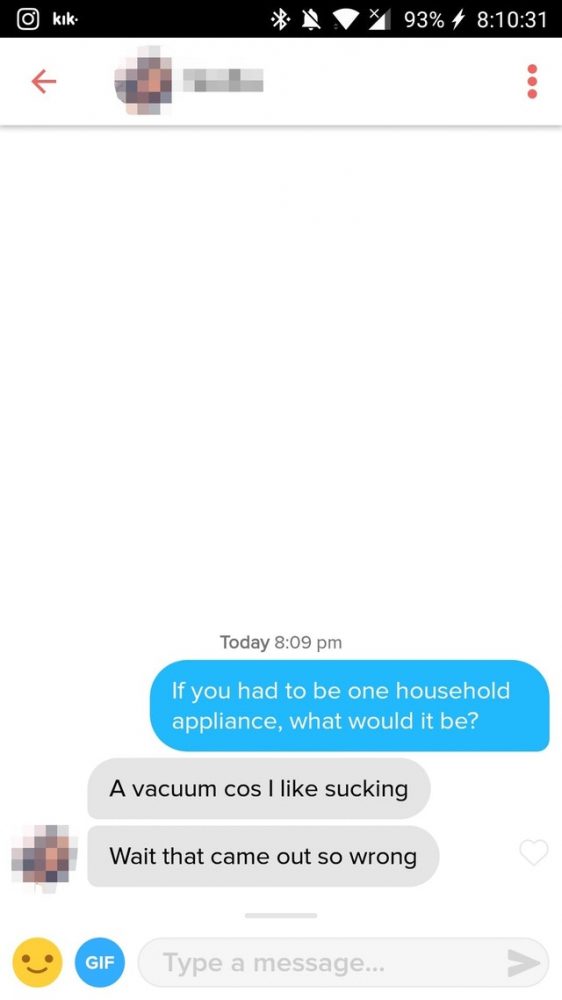 Did it really though?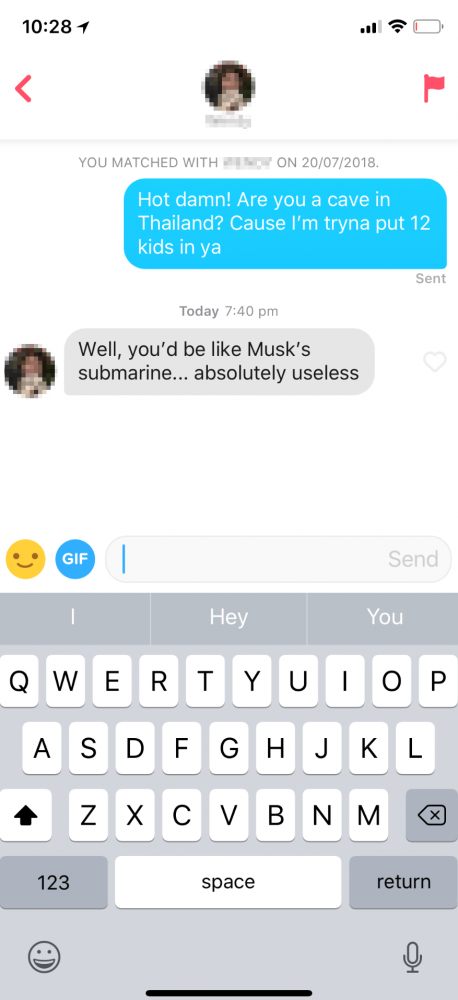 Did someone say shut down?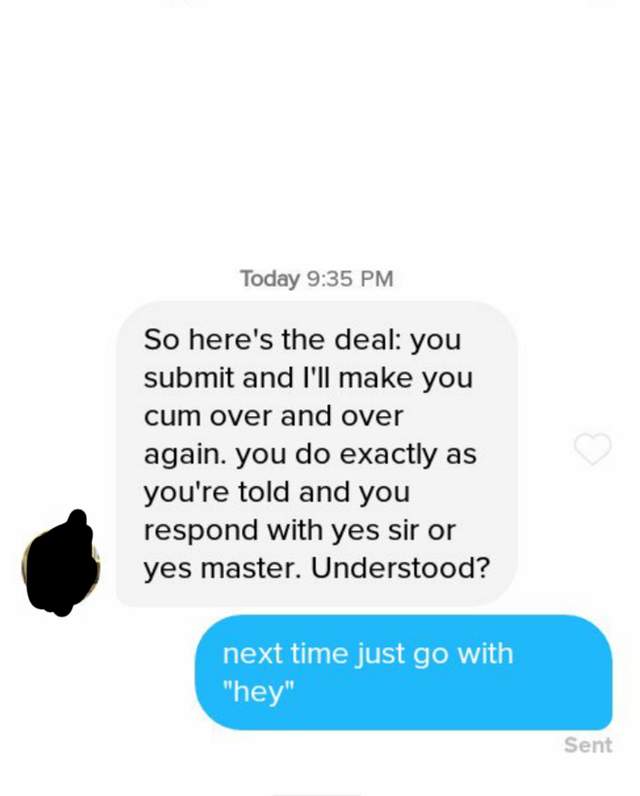 This isn't FetLife bro.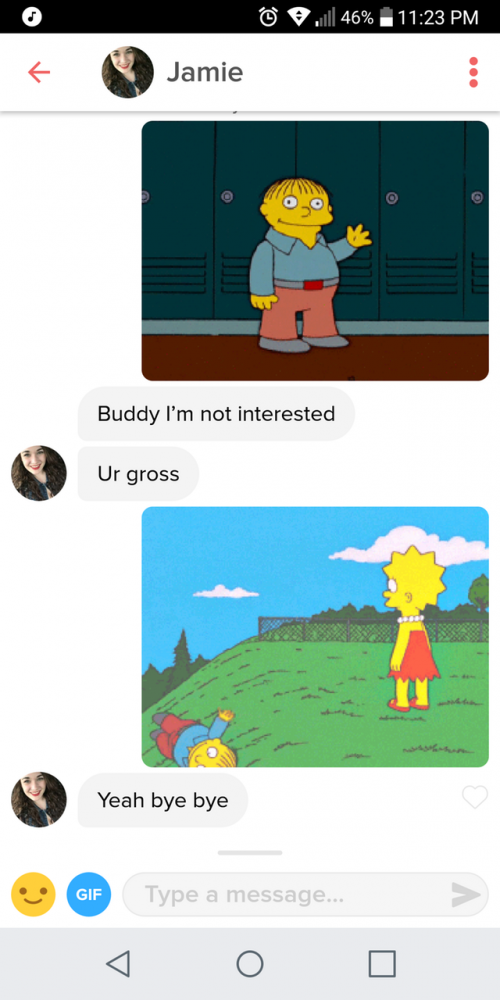 Heartless.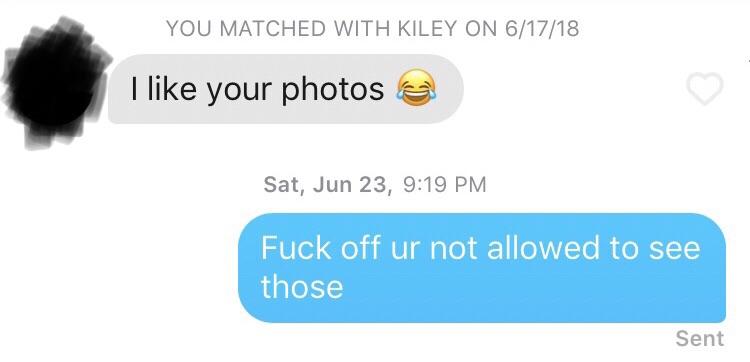 Not sure if you understand how Tinder works bro.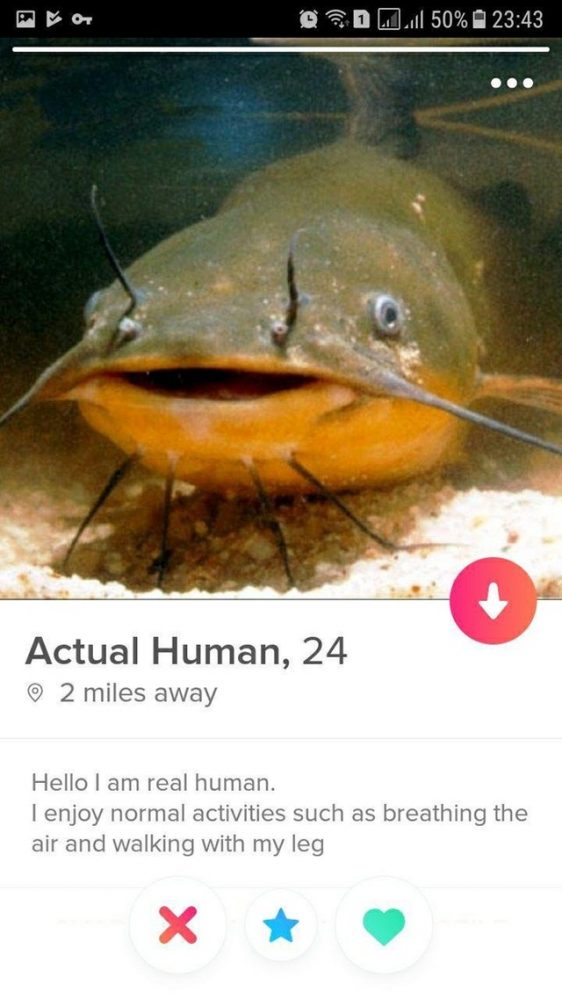 Ummm?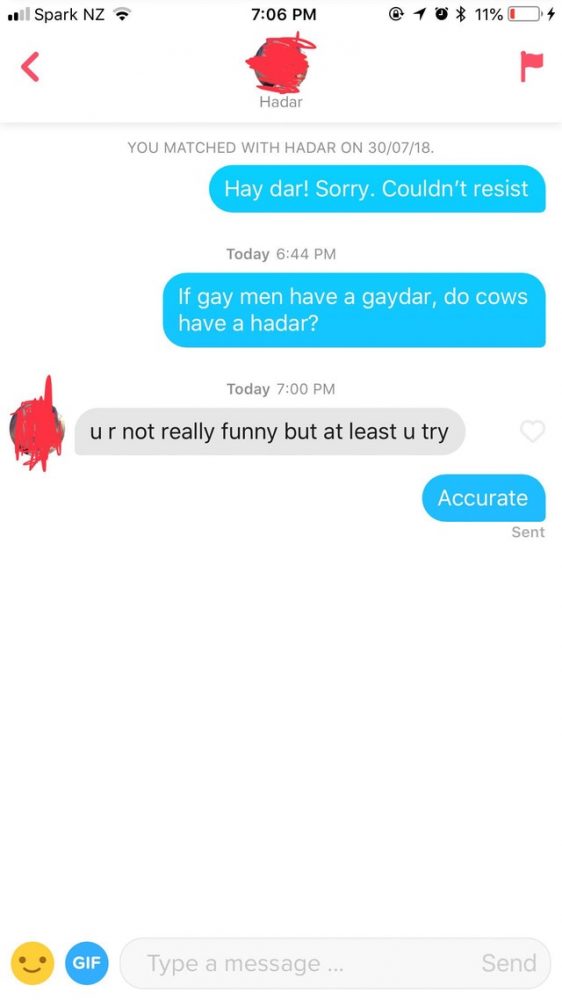 So you're saying there's a chance?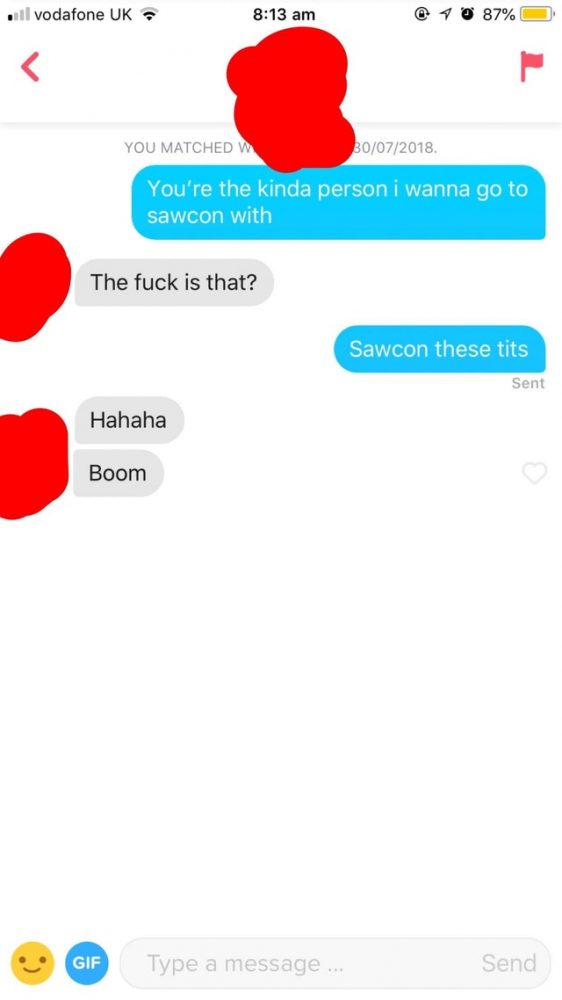 Was kinda hoping it was a Saw convention but this sounds better.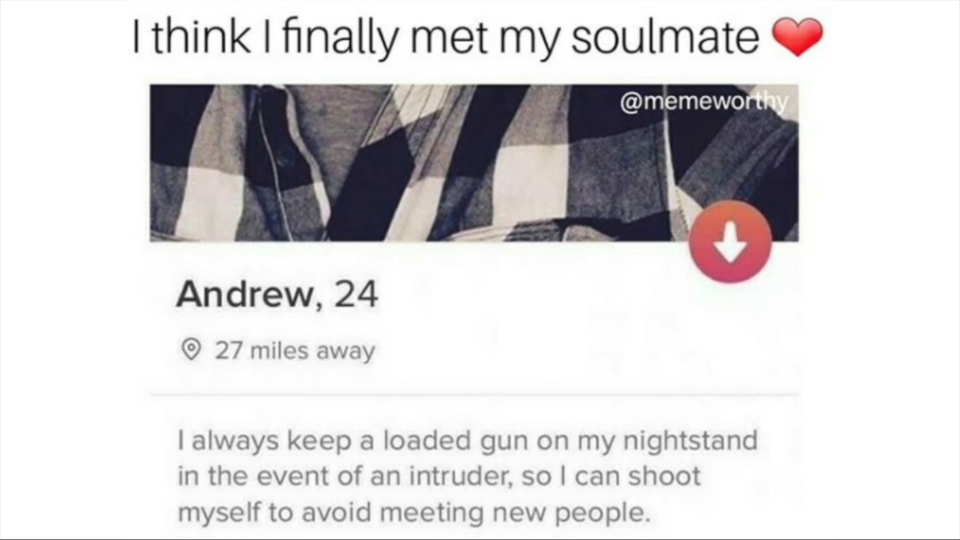 Somebody finally gets me.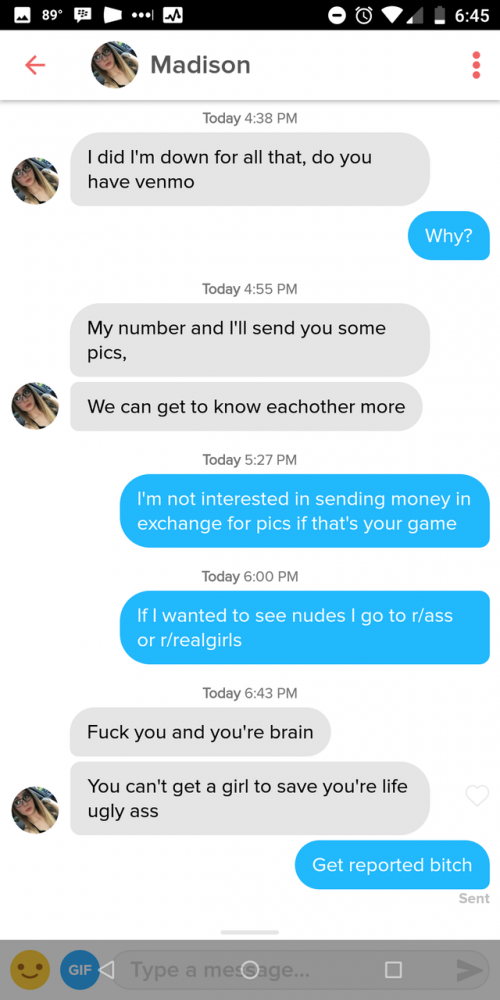 Convos like this are just plain weird.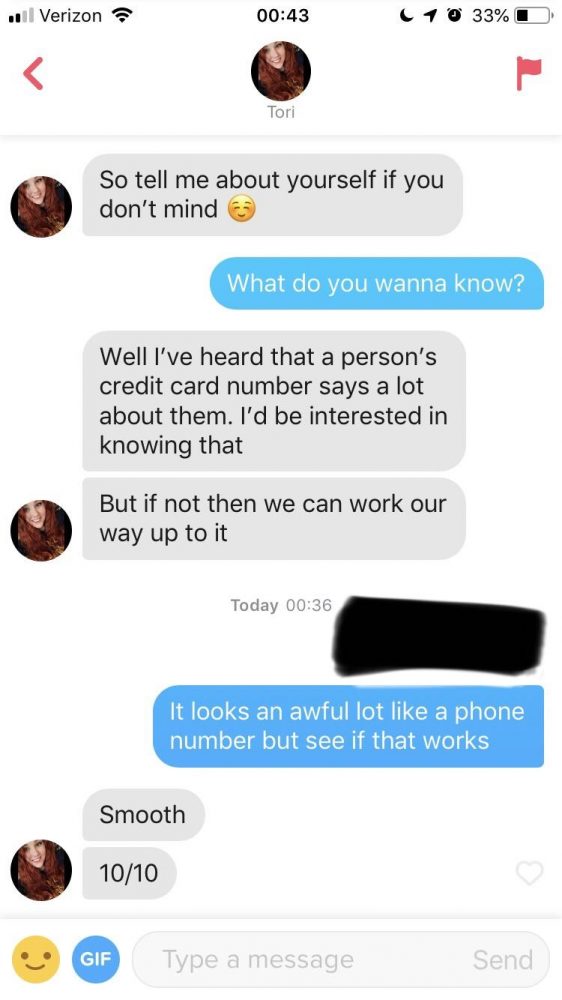 That is pretty good TBF.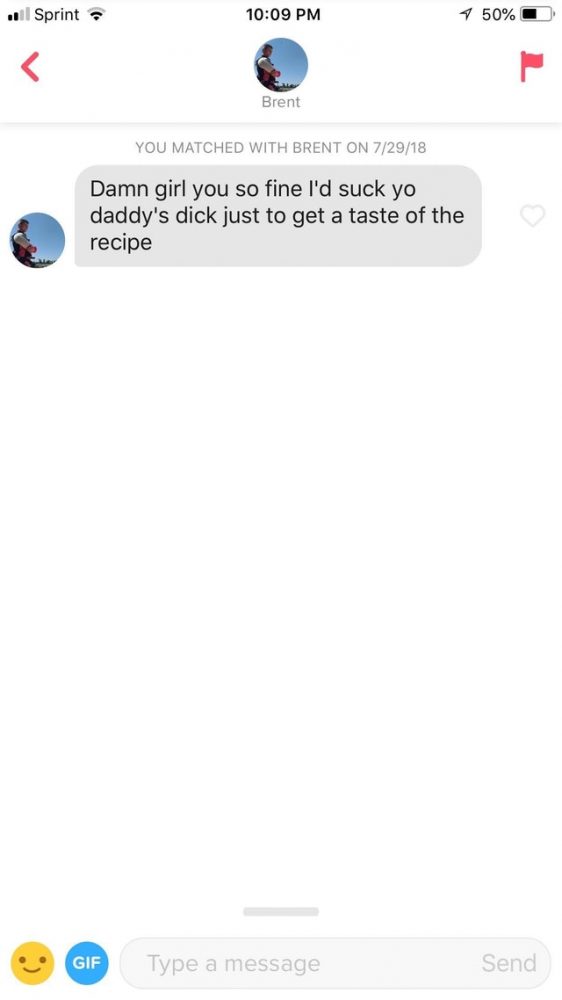 Yikes.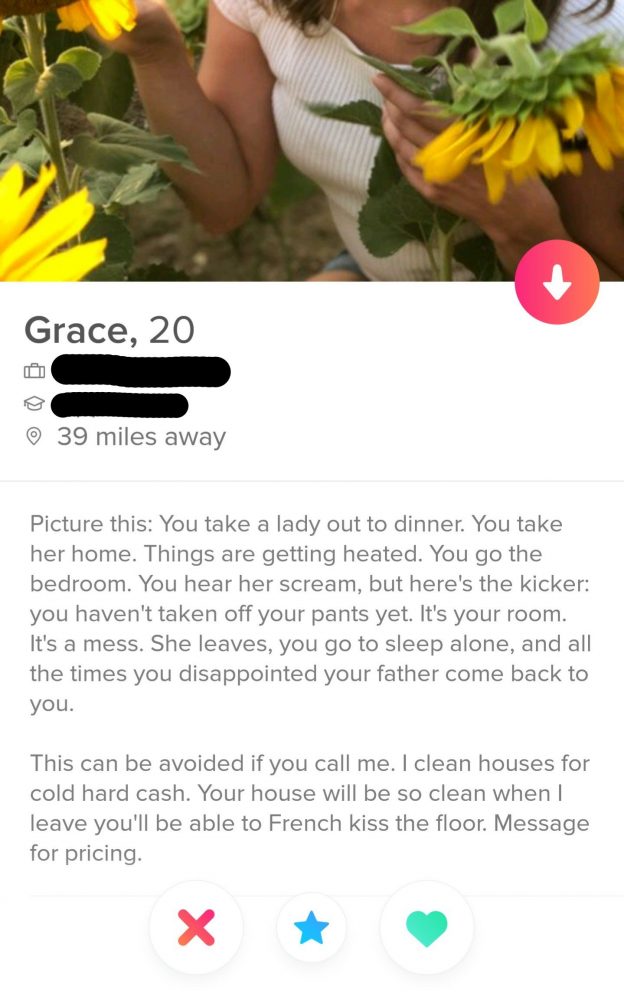 Incredible marketing technique. Wonder if it's successful?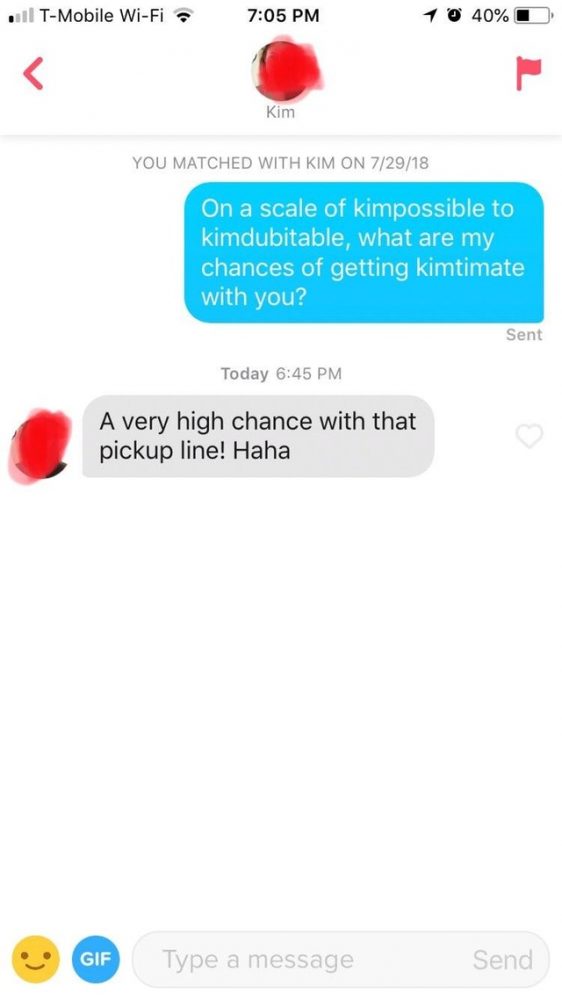 Honestly how does this shit work?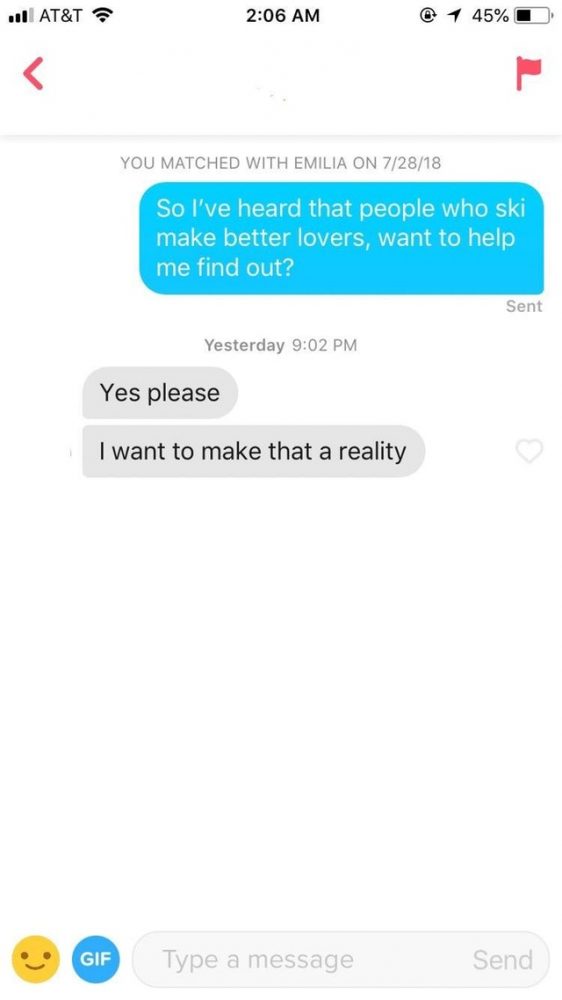 This guy must have been seriously good looking.
And we're done.
Alrighty then. That was fun. See you next week for more best and worst Tinder shenanigans.
For previous instalments, click HERE. Awesome.