Another week, another rundown of the funniest and weirdest conversations and profiles in Tinder land. If you've got any you think can make the cut send them in to our Facebook page or e-mail contribute@sickchirpse.com.
Let's go:
Quite the combination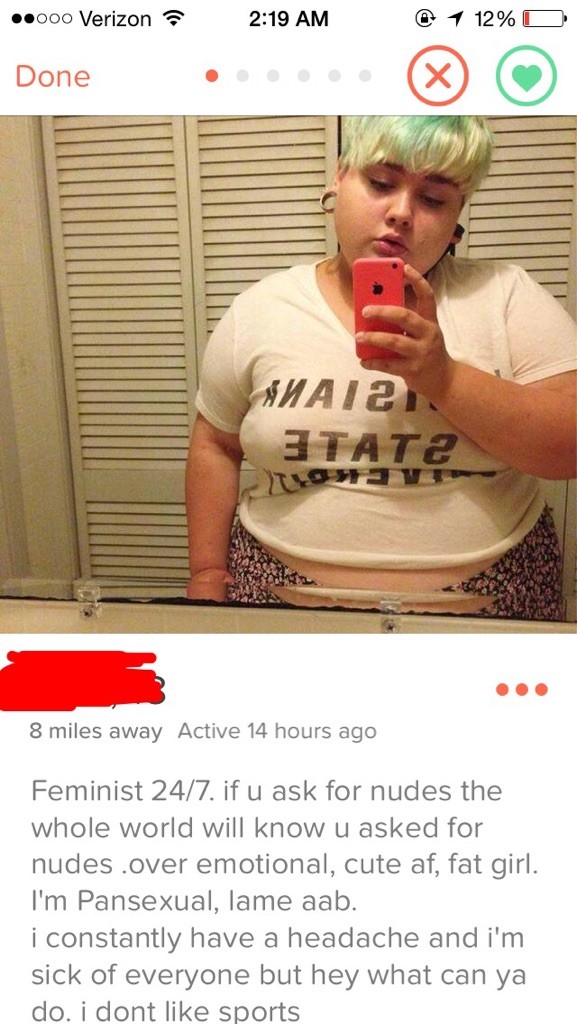 Seems really easy to get along with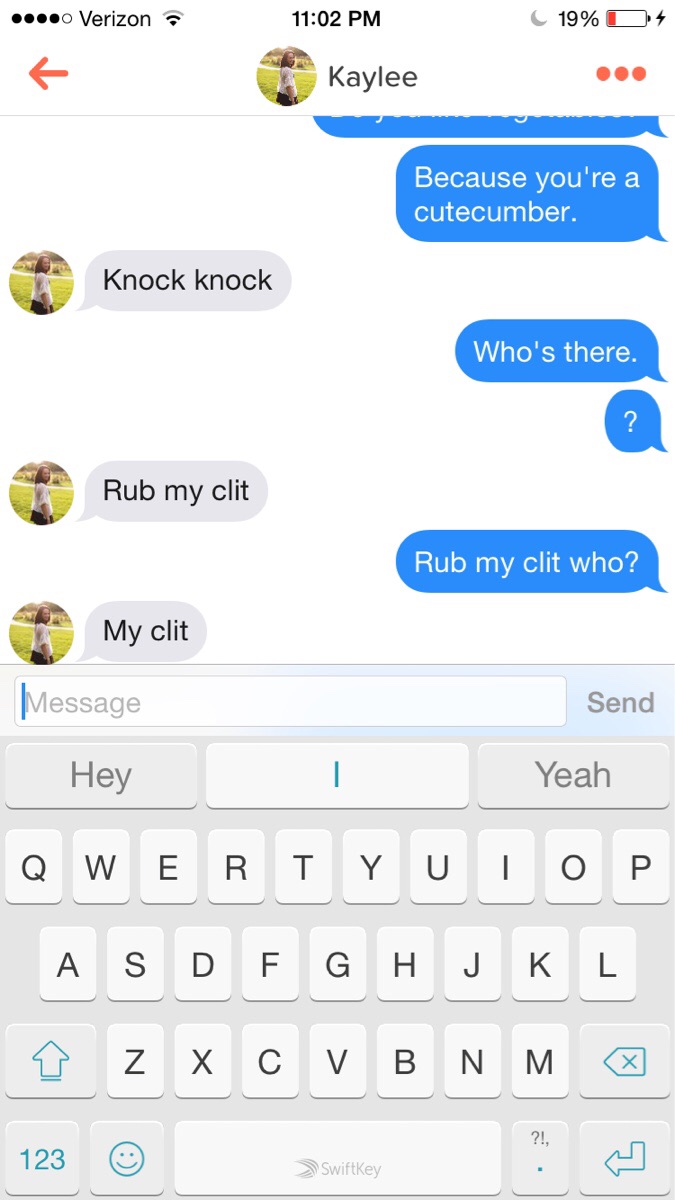 Not sure Kaylee knows how 'knock knock' jokes work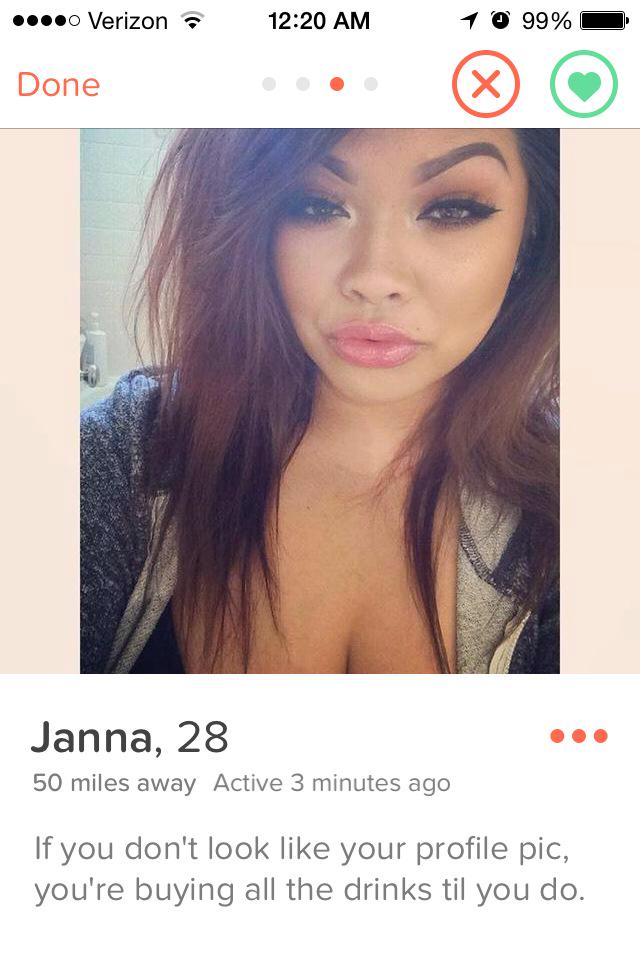 Fair enough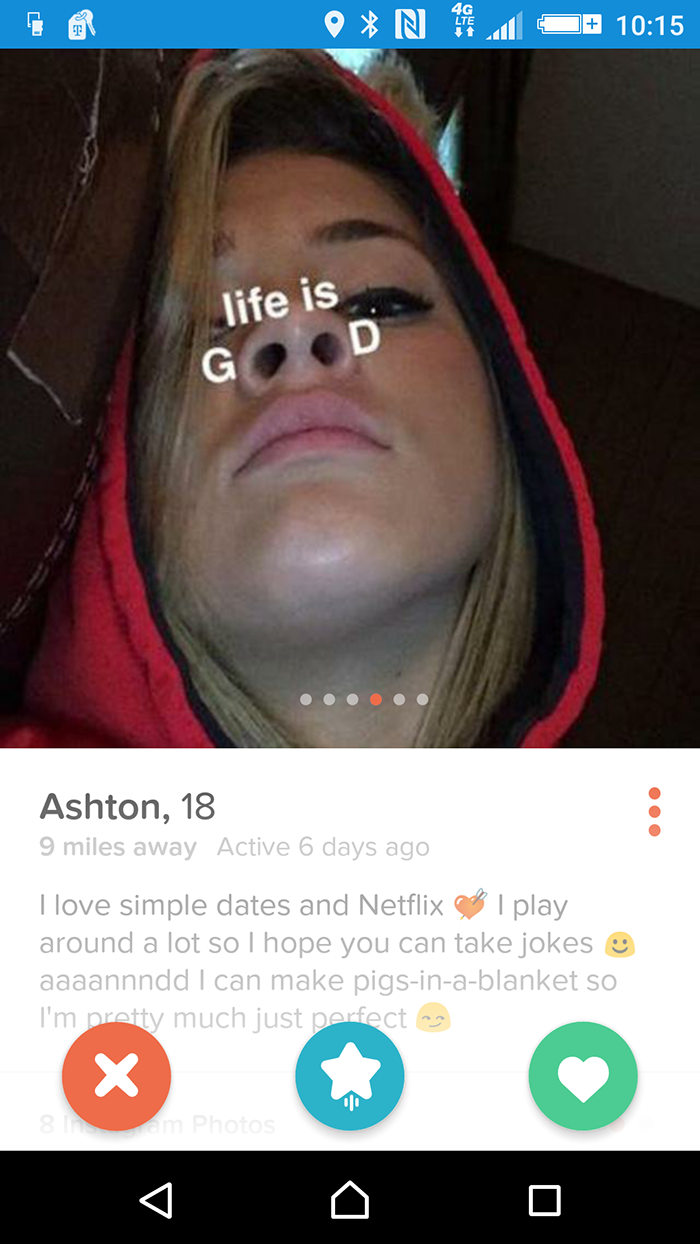 Best Tinder profile ever?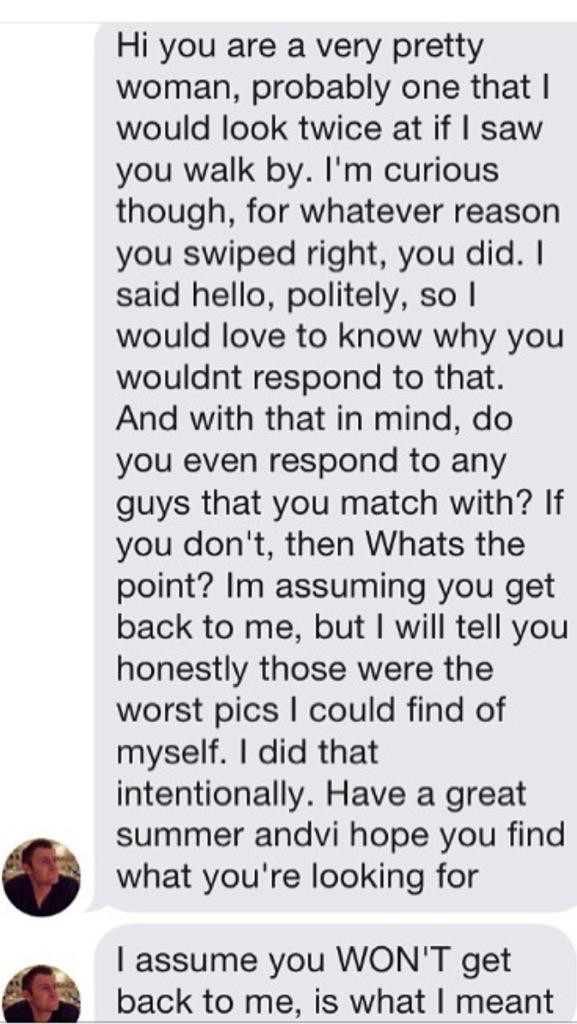 Sigh…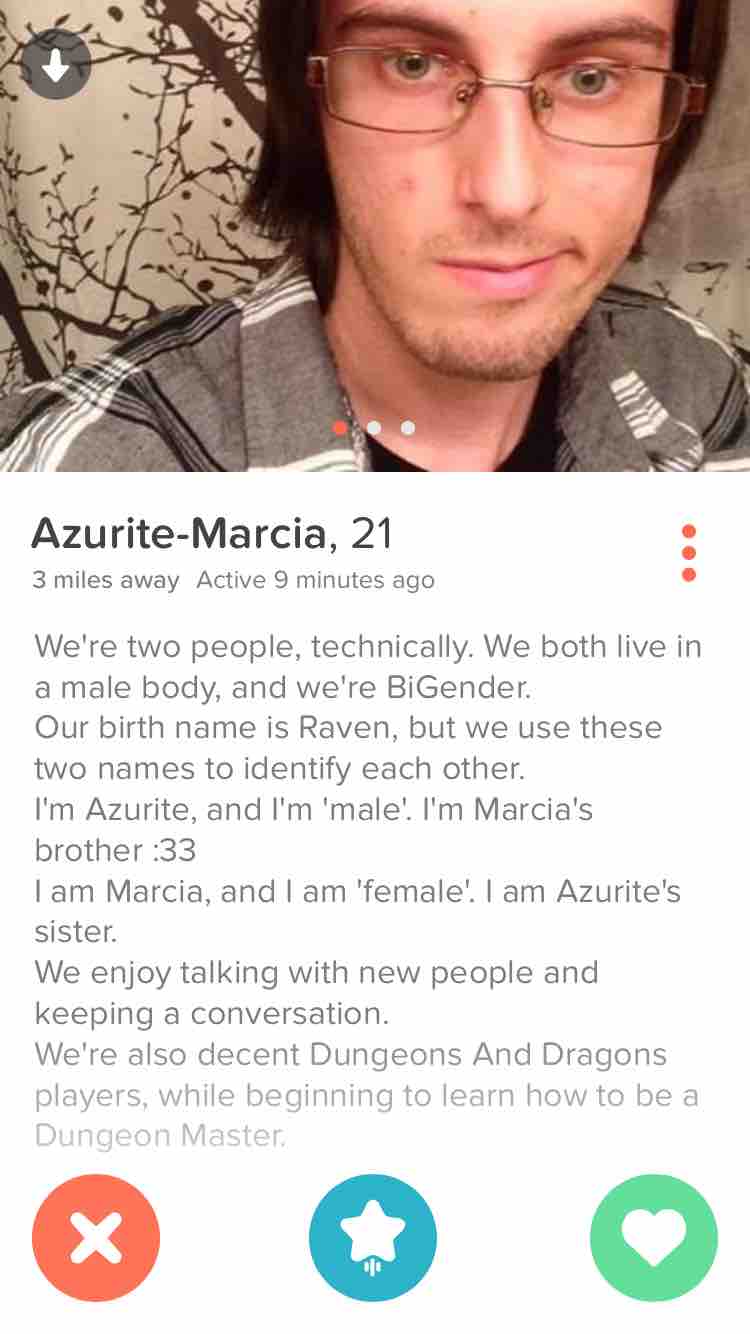 Oh dear…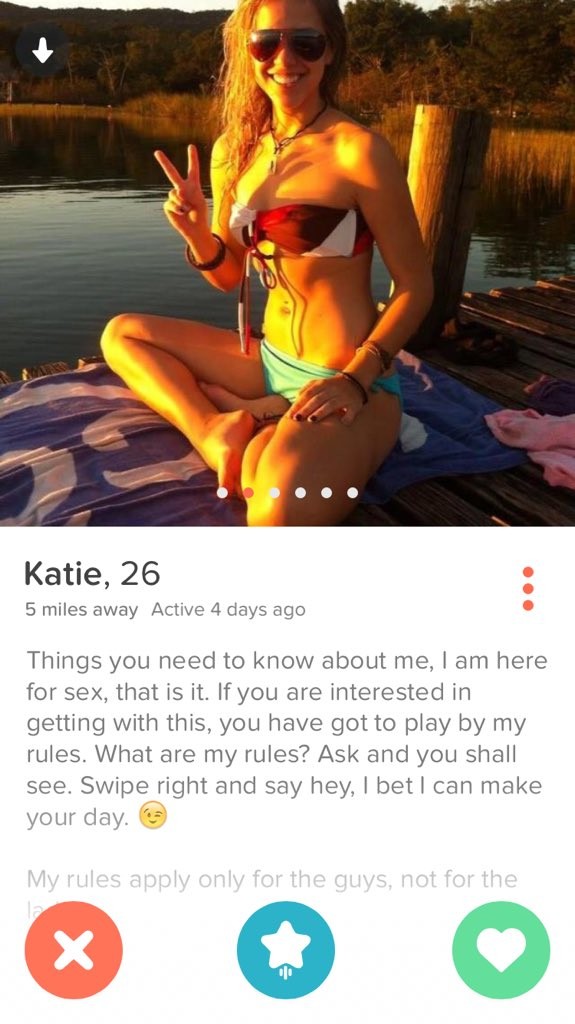 The most polite request for sex of all time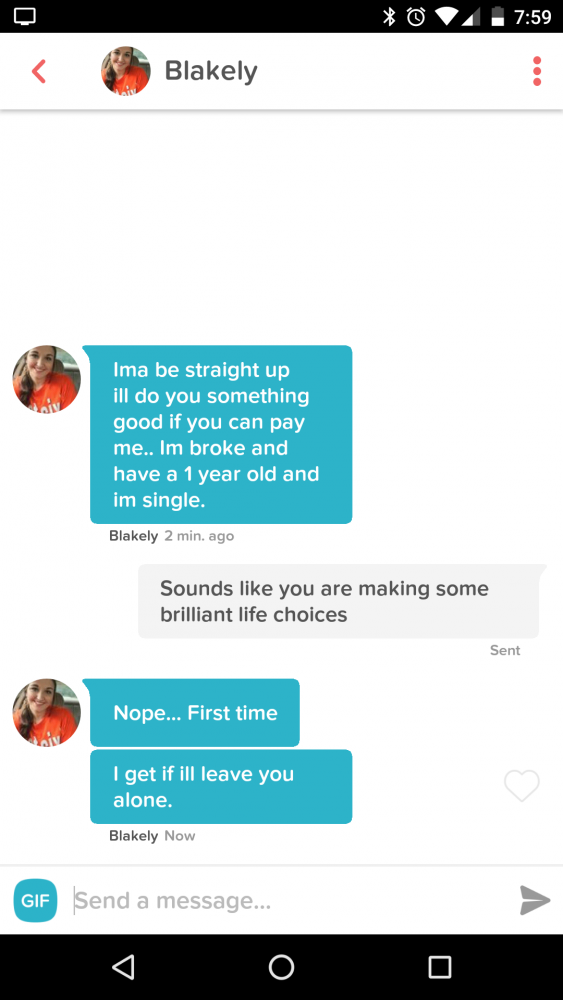 Desperate times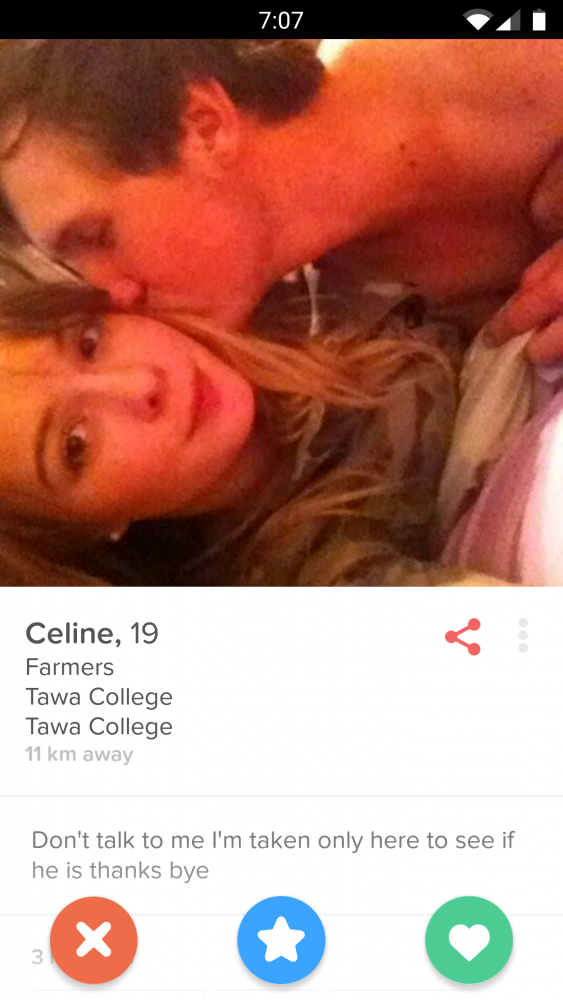 Seems like a healthy relationship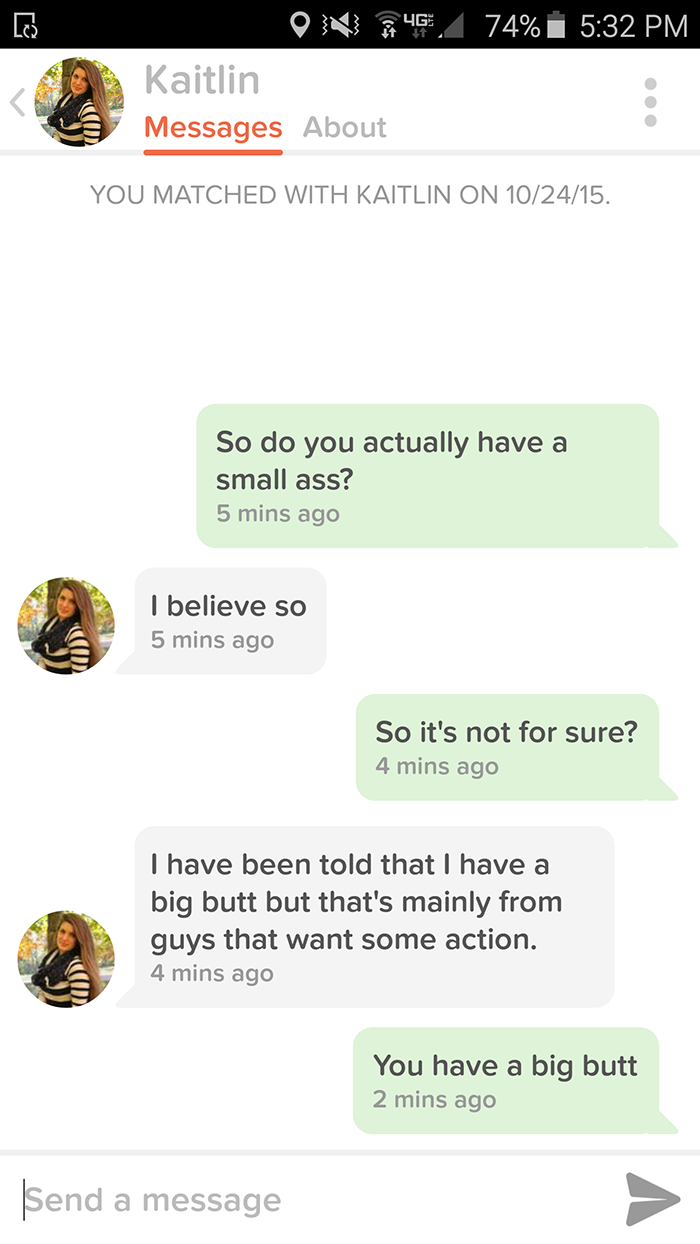 Lol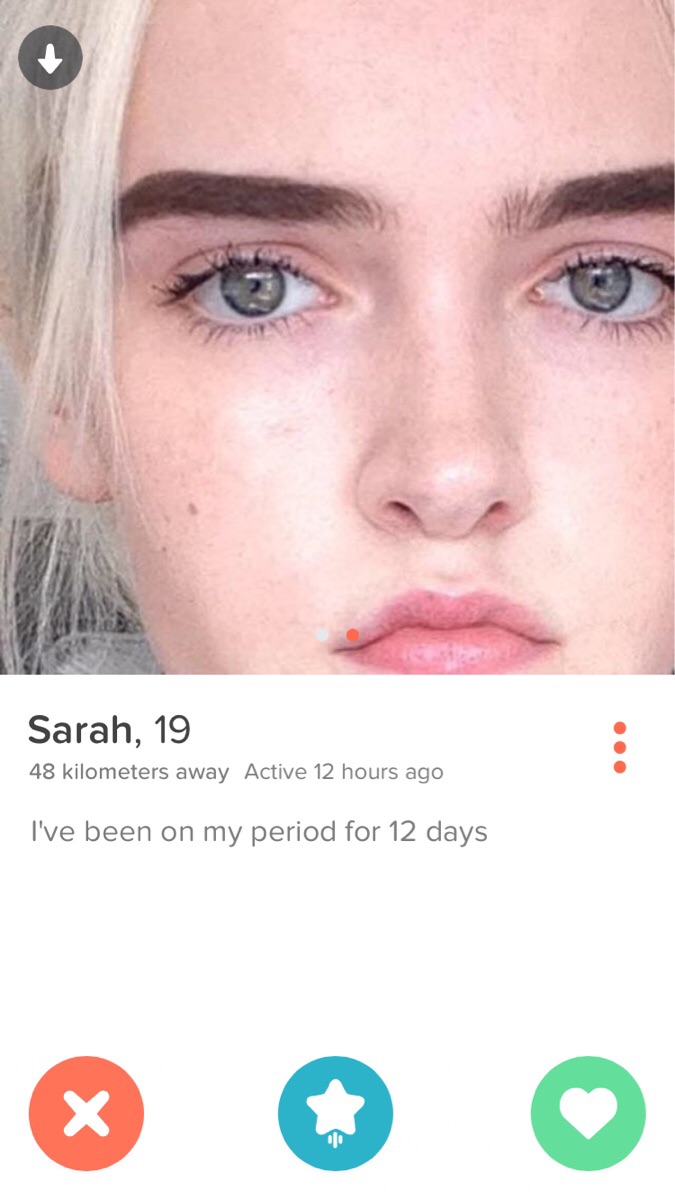 Looks like it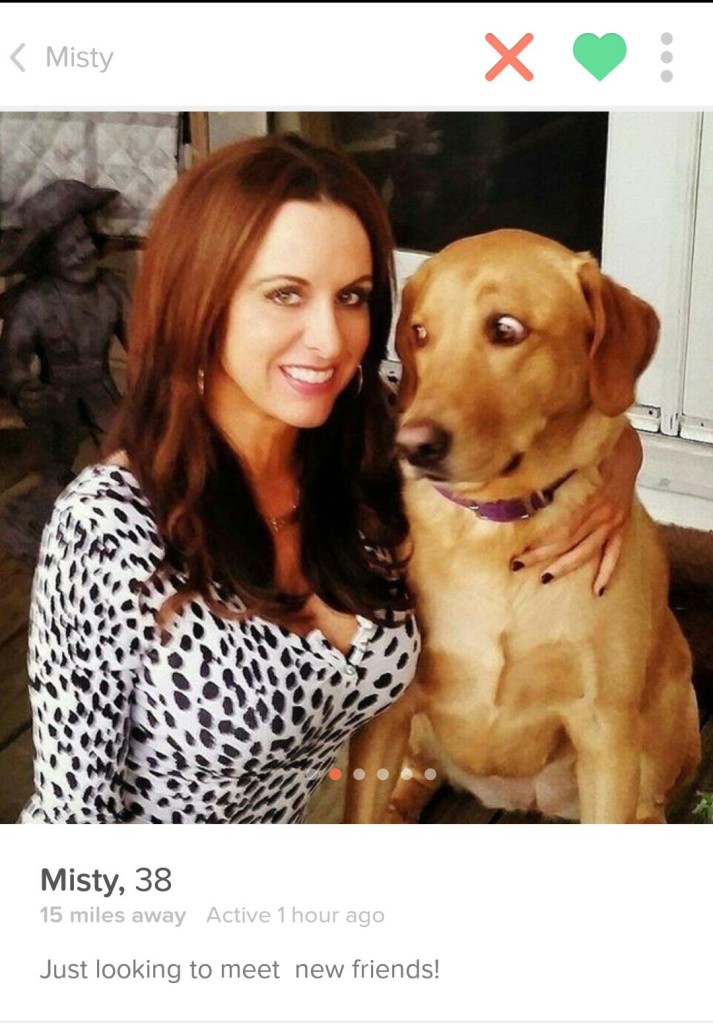 That dog 100% knows something we don't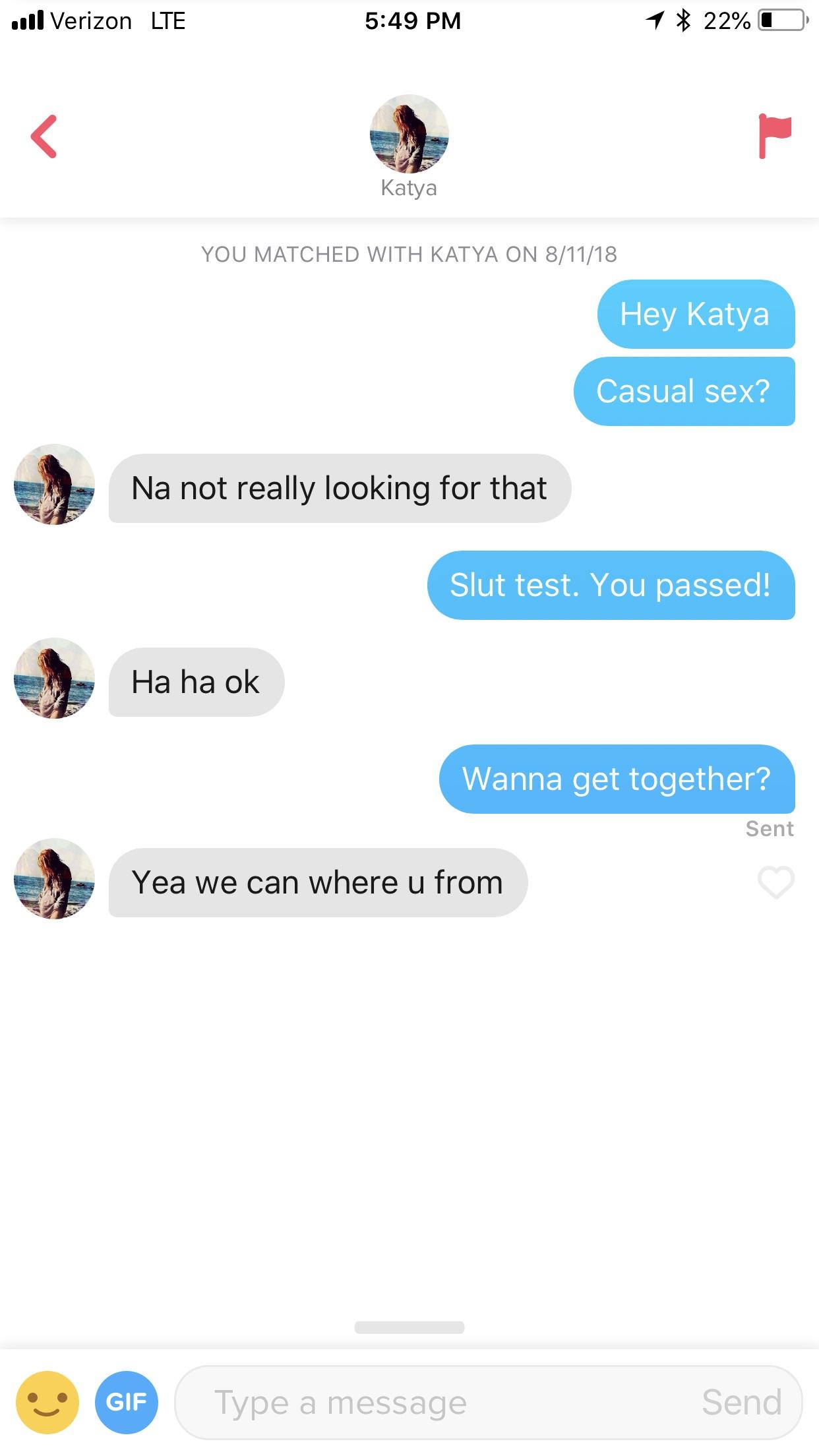 What a save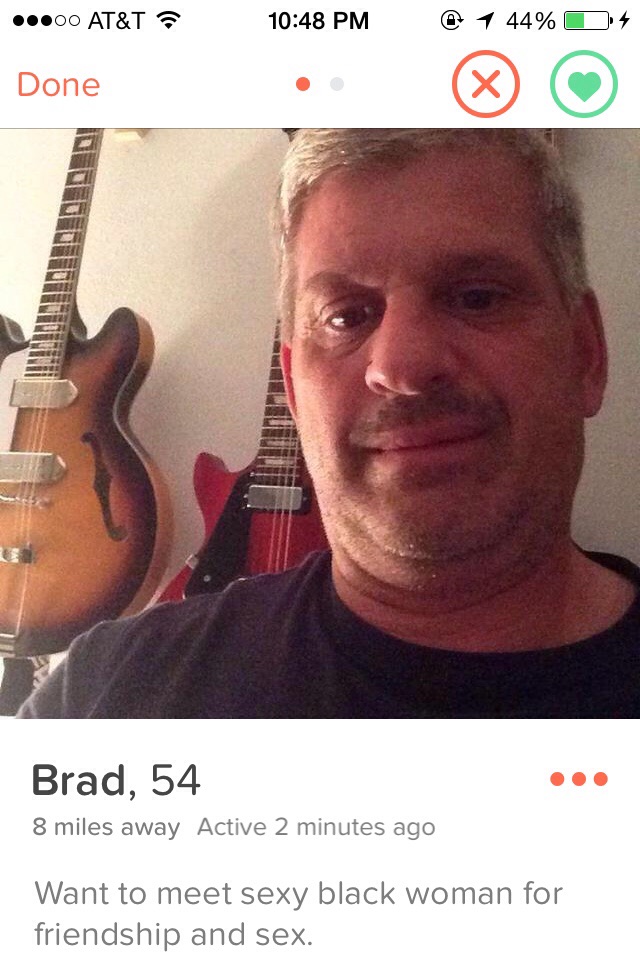 Sexy black women – your time to shine.
—-
And we're done.
Alrighty then. That was fun. See you next week for more best and worst Tinder shenanigans.
For previous instalments, click HERE. Awesome.