Are you one of those losers that can never get a match on Tinder or match.com or whatever dating site or app you're using? If so, then this could be the day that your luck finally changes.
That's because Nielsen have compiled the following data which tells you when the most people are active on dating apps. You know what that means: more people, more chance of getting that elusive match. Or if you're one of those people that gets matches regularly, then you'll get even more with this info.
What a day to be alive. Take a gander below:
Featured Image VIA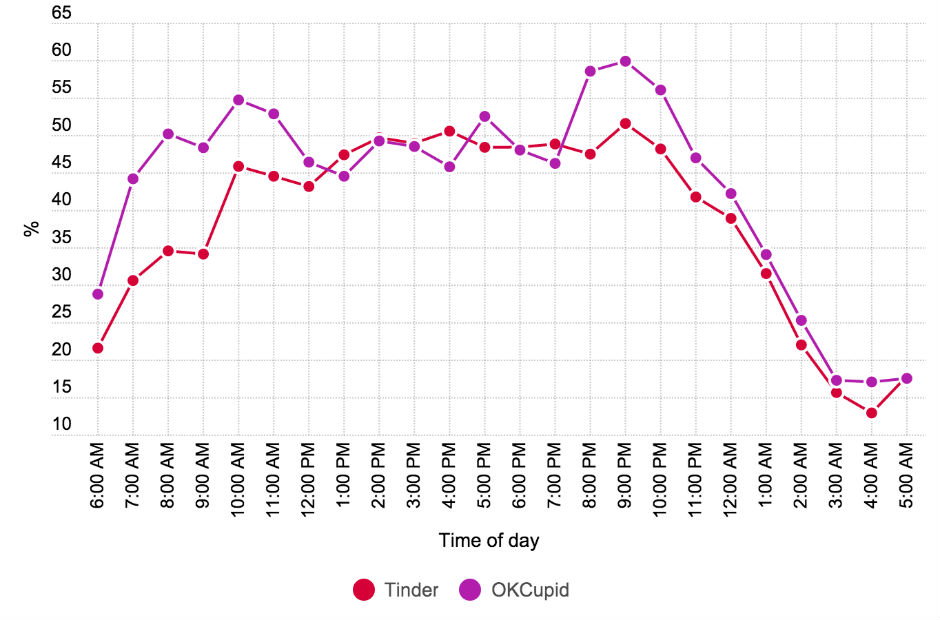 Image VIA
If you can't read a graph and need me to help you with it, you basically have the most chance of matching between 8 and 10. That's presumably because most people are just sitting on their couch in the week watching some boring television show and swiping left and right. Don't bother staying up past midnight either basically.
Also, if you want to up your Tinder game, find out what not to do by checking out the worst Tinder profiles in history.Or check out Romance Tale dating site review.