There's nothing like a Saturday night takeaway from your favourite fish and chip shop, but imagine if that fish and chip shop now had a Michelin Star? It just got even better, right?
Images VIA 
This honour could be set to befall The Kingfisher Fish And Chips shop in a suburb of Plymouth, which has recently won the accolade of 'Best Fish and Chip Shop in the UK'. It looks fairly unassuming when you enter it through a car park, but its local and sustainable menu won over judges and now they're firmly on the radar of Michelin and inspectors will visit it soon.
The takeaway offers 13 different kinds of fish including traditional cod and haddock, as well as some locally sourced Cornish hake, sardine fish cakes and lobster. They even locally source their own tomato ketchup and tartar sauce in a nice touch, as well as peeling and prepping their own chips.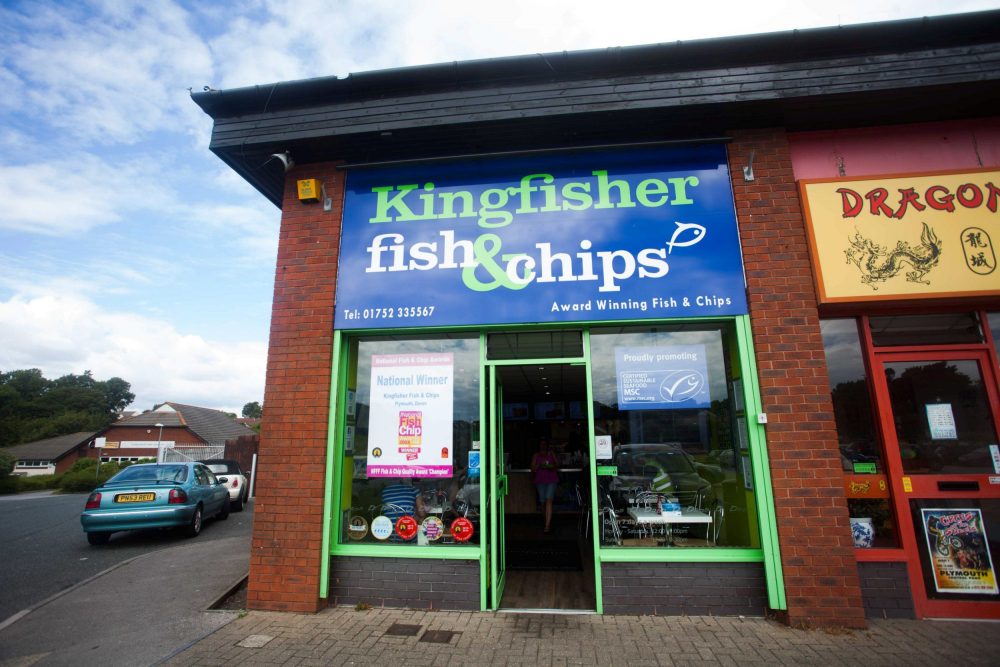 Owner Craig Maw was surprised at the news and said the following:
Neither of us have ever eaten in a Michelin starred restaurant but we're delighted Michelin are considering us.

Perhaps it's about time the fish and chip industry got this level of recognition, many of us have balanced being a traditional chippy with modernising our menus, you don't just get cod and haddock now.

Demand for different species of fish means that many chip shops are serving exquisite dishes, and we are known for our lobster and chips.
Sounds like the guy has got his head screwed on. Hope he manages to get the Michelin star and I hope I get to sample his fish and chips one day because they sound lush.
For more fish and chips, check out this guy who can get drunk just by eating chips. Best power ever.