It was only recent that Disney actress Bella Thorne announced that she was ditching her Disney career in order to make adult movies and make some real bank, but it turns out that she's a natural as she's already picking up awards for her first movie.
Featured Image VIA
22 year old Thorne directed a short movie titled 'Her And Him', which has been described as . The film was part of Pornhub's Visionaries Directors Club series and starred well know porn stars Small Hands and Abelle Danger. You can watch it now on PornHub and you might be more inclined to after hearing that it's won the prestigious Vision Award at the 2ndAnnual PornHub Awards. Legendary.
Here's what Thorn had to say about her transition into the pornography business: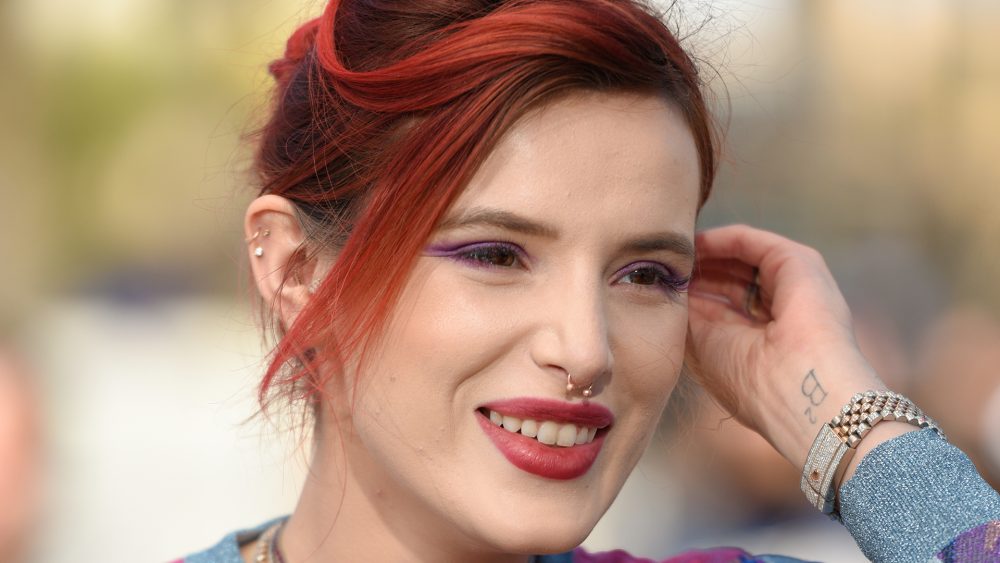 My vision originally actually was to make a Christmas horror movie. And instead I made a very beautiful, ethereal, neon type of vision.

Sometimes you got into it thinking that you want something specific, and then you totally change your mind and you don't go with that idea at all.

"What inspired me to do the movie was basically thinking about this relationship between a male and a female and this fight over dominance and how much that relates to us in our general world besides in a sexual scenario.

Well, the process of shooting was quite interesting because we had real-life f***ing on set, which I have never shot before.

Also this was my first short in general, so it was quite in interesting experience to have the first thing that I really fully directed have so much sex in it.

It is quite a fun environment.
Sounds like she's enjoying herself and if the awards are anything to go by it seems as like she's pretty good at her new vocation as well. How long until we see a full length picture from her hey?
For more of the same, check Bella Thorn sharing her own nudes after a hacker threatened to leak them. Owner.