One of the best ways to deal with a bully is by beating them at their own game. This was the route actress Bella Thorne took recently when a douchebag tried to threaten her with a series of nudes.
Featured Image VIA
The 21-year-old bravely took to Twitter to post the pictures of herself alongside a message describing how the hacker tried to blackmail her. She wrote: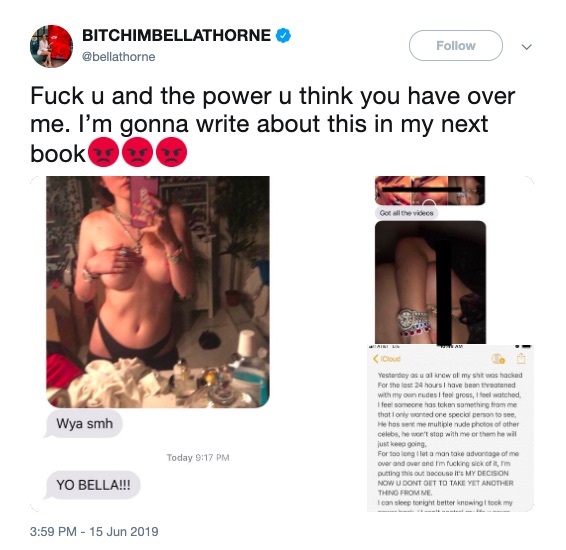 For the last 24 hours I have been threatened with my own nudes. I feel gross, I feel watched, I feel someone has taken something from me that I only wanted one special person to see.

He has sent me multiple nude photos of other celebs, he won't stop with me or them, he will just keep going.

For too long I let a man take advantage of me over and over and I'm f**king sick of it, I'm putting this out because it's MY DECISION NOW U DONT GET TO TAKE YET ANOTHER THING FROM ME.

I can sleep tonight better knowing I took my power back. U can't control my life u never will.

Here's the photos he's been threatening me with. In other words here's my boobies.

So here f**k u, and the last 24 hours I have been crying instead of celebrating my book while doing my book press.

Oh yea, the fbi will be at your house shortly, so watch. your Mother. F**kin. Back.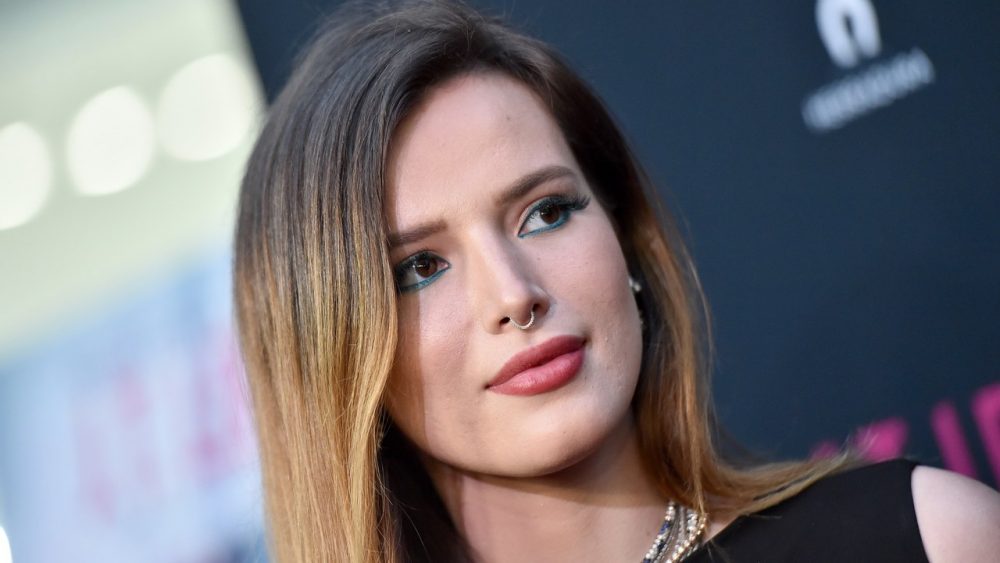 Right on. Bella is one in a series of celebrities who have had their devices hacked and had nudes leaked to the press over the years. By posting these pictures, she's taken the power out of the hacker's actions and she's even got the FBI on his back – looks like this guy's got what's coming to him.
For more of the same, here's another actress who took the same route as Bella after she was blackmailed with nudes.