Remember how you've been enjoying the summer by sitting out on your porch with a BBQ, supping down a bunch of brewskies with your buddies in glorious sunshine? It's been pretty great, hasn't it?
Featured Image VIA
Well, it might not be able to last much longer and for once it isn't because the weather is going to suck again, but because bizarrely the UK looks like it might be running out of beer. When the hell has that ever happened?
Don't worry – it probably isn't going to mean that you're literally not going to be able to get a beer anymore, just that it might be slightly more difficult. Apparently the UK is suffering from a scarcity of CO2 which has led the Tesco owned wholesaler Booker to limit sales of beers and ciders to restaurants and bars and supermarkets, meaning that only ten cases of beer and five of cider will be delivered to each.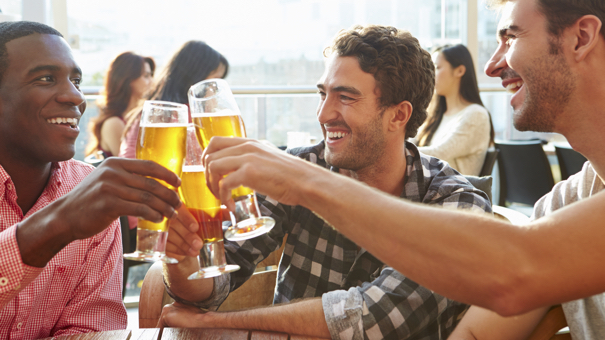 I'm not really sure of the regular levels of service but that does sound pretty underwhelming when you consider how much this nation likes to drink and get bang on it. Especially with a potential decent England World Cup run on the cards for the first time in forever. Just a little warning here – stock up.
If you're wondering about the technical aspect of all of this as to why there's a CO2 shortage (boring I know but you gotta include the facts) and this has occurred then it's because a number of plants that produce fertiliser have been closed for the summer – CO2 is a byproduct of ammonia production. This coupled with the fact that British gas manufacturers are also suffering from mechanical problems and that the current heatwave has increased demand for alcohol means that we might be up shit creek without a paddle. Told you that bit was boring but hey you gotta get them in there, right?
For mote shortages, check out these rumours of a halloumi shortage. Could be the worst summer ever.