Craft beer has grown from virtually nothing ten years ago into probably one of the biggest industries in the world right now and it might just have peaked (yeah it probably hasn't, we know we say this all the time) with this new beer from Norwegian microbrewery Nørrebro Bryghus entitled Pisner.
Images VIA 
In case you hadn't guessed it from the witty name or the headline of the article, the beer is actually brewed using piss. More precisely because it's literally made using 50,000 litres of piss collected from Norwegian music festivals.
Don't worry though – the beer isn't actually filtered using the piss, it's instead used to help fertilize the fields of barley that they grow in order to make the Pisner. The circle of life you might call it.
Henrik Vang, Chief Executive of the brewery, said the following: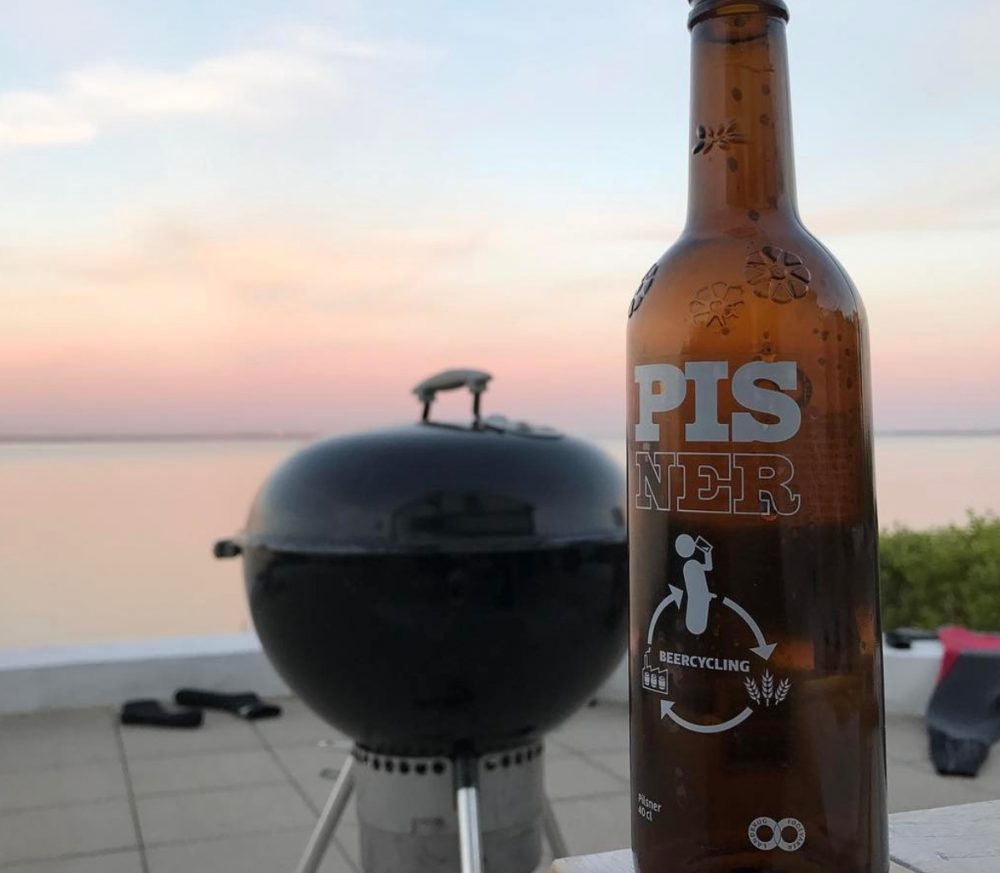 When the news that we had started brewing the Pisner came out, a lot of people thought we were filtering the urine to put it directly in the beer and we had a good laugh about that.
Sounds like a right bucket of laughs working for those guys. In seriousness though, the urine collected from one music festival was enough to brew 60,000 bottles of Pisner though, so it's definitely a sustainable and eco friendly solution to brewing beers and disposing of piss.
Whether anyone will want to drink it knowing where it's been though is another thing entirely. Not really sure why they're not keeping that fact from people as surely it would be more successful if people weren't confused over the fact they might be drinking their own piss though? Just a thought.
Not convinced this is the peak of craft beer? Check out this one that's brewed using stag semen. Delicious.