Of course I'm not watching the new series of Big Brother, but there are always some parts about the sleaziest TV show ever that you just can't help but not miss. I've got a feeling that this is going to be one of them.
Featured Image VIA
In the clip below, you see some woman called Lateysha doing an interview after she's just been kicked out of the house. Unlucky babe.
https://www.youtube.com/watch?v=9U5LoH873Mw
Things get even wore for Lateysha though when she decides to give the host of the show Rylan Clark-Neal a lesson in twerking. Almost as soon as she begins, her skintight dress bursts down the middle to reveal her thong clad booty: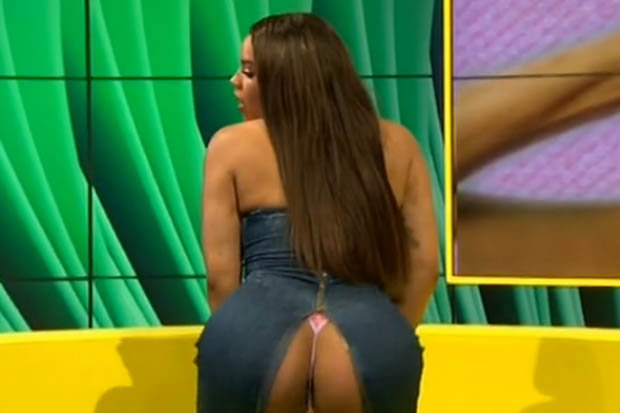 Too much information. Luckily, Lateysha didn't mind, Rylan said it was his favourite moment of the series and the live audience loved it too so it seems like everyone was happy with it going down. I've got to admit it's pretty funny as well.
Afterwards in the interview, Lateysha said she wasn't that bummed out about getting evicted at the hands of other housemate Jason Burill, because she was happy that she was going home to see her daughter. I suppose that's why she wore a thong, right?
For more thongs, check out one of the best videos ever featuring them. Trust me.