It's safe to say that the current situation in the UK isn't looking too promising after we were plunged into a third lockdown by the government on Monday following the emergence of this heavily contagious mutant strain of COVID-19, but there are still people out there who refuse to believe that the virus exists and that the whole thing is a massive conspiracy.
Featured Image VIA
I don't think I've ever seen this illustrated more clearly than in the replies to this recent video report from the BBC about what it's currently like in the ICU at St George's Hospital London. Take a look at the video here first:
"It's been one of the worst shifts of my entire life"

The BBC has been given exclusive access to a London hospital to see how doctors and nurses are coping with Covidhttps://t.co/DvQsoPWFR0 pic.twitter.com/IbwYD7K0o8

— BBC News (UK) (@BBCNews) January 5, 2021
Now, I'm sure most people would probably find that fairly harrowing and it would encourage them to try and follow the rules as best they can to try and help out all the wonderful people working in hospitals at the moment – it will definitely do them more good than clapping on your doorstep every Thursday night. Unfortunately though, this isn't what a lot of the reply guys thought of the segment, instead choosing to bombard the comments with accusations of conspiracy theories, actors and fakeness: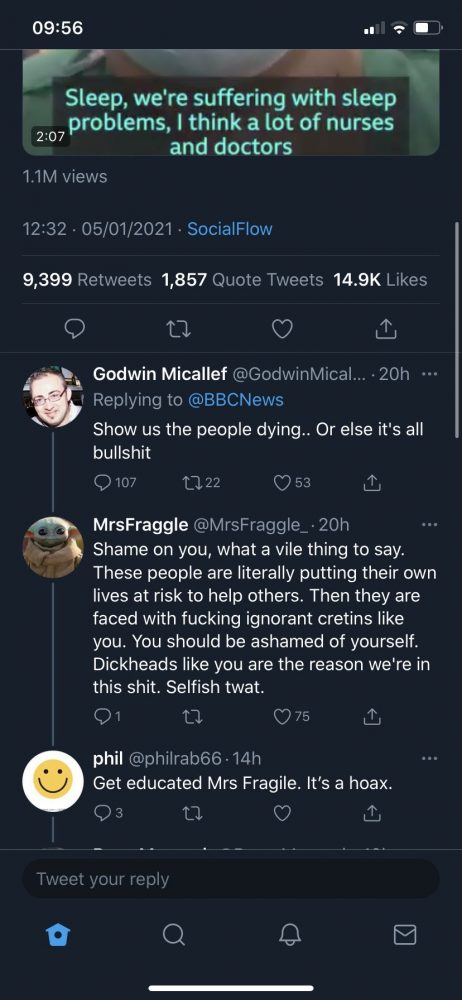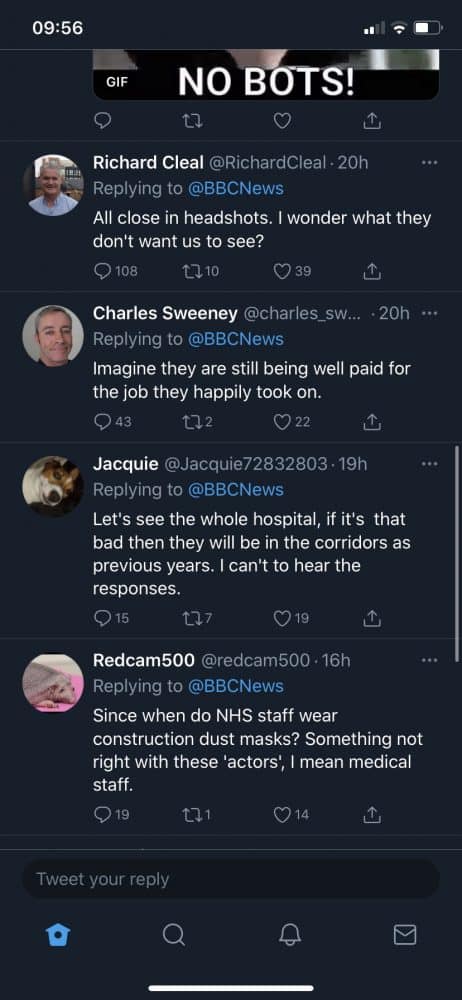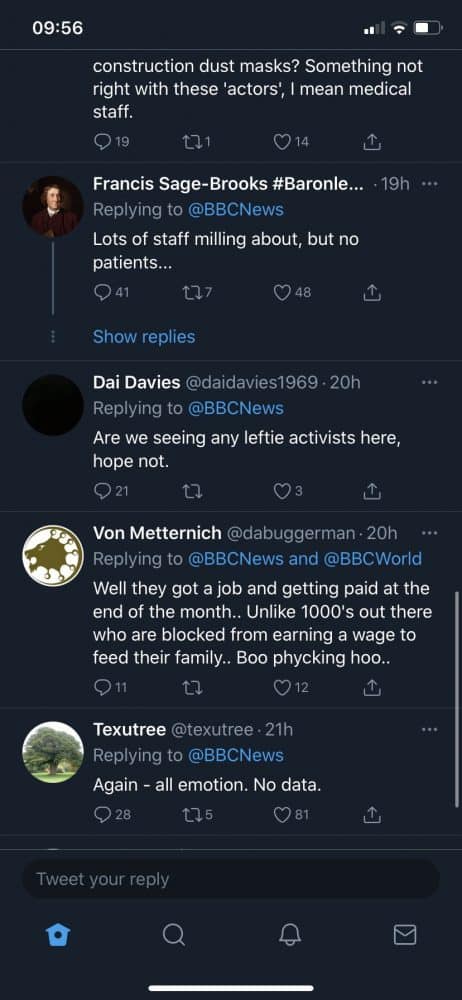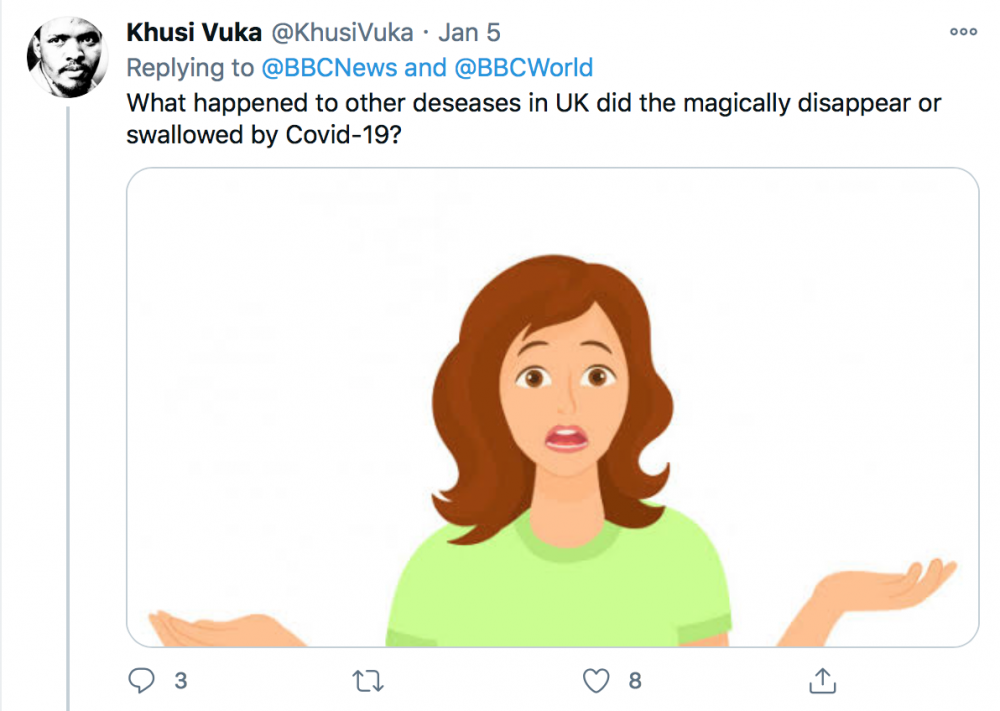 Damn, people really don't want to believe this is happening do they?  I'm sure I'll probably receive a similar amount of abuse for questioning how people can think that this isn't actually going on out there right now, but I still can't comprehend how anyone can honestly think otherwise at this point? Why would anyone want to create a hoax as big as this when it's literally screwing up everyone in the country/world's lives?
There's no possible reason that I can think of for anyone wanting to do that, other than forcing people to inject a vaccine so that they can control/track them and that really doesn't even bear mentioning/talking about. Please do everyone a favour and wear a mask and stop being a prick and then hopefully our lives can finally go back to normal at some point. Go down to the ICU yourself with a mask on and see what's going on if you don't believe it.
For more of the same, check out this tragic story about a doctor/nurse couple who both contracted COVID-19 and ended up murdering each other. Bit different.