Holy shit balls, Batman. It's happening.
Warner Bros has announced work on a movie featuring Batman and Superman, which will be directed by Man of Steel's Zack Snyder and produced by The Dark Knight's Christopher Nolan. Henry Cavill will be reprising his role as Superman but no one knows who's going to play Batman yet — one thing's for sure though, it's ain't going to be Christian Bale.
☛ Next: Hitler Superhero Poster Forces Thailand Uni Apology
The crowd at Comic-Con went batshit when the news was announced on stage. Snyder called the whole thing "beyond mythological".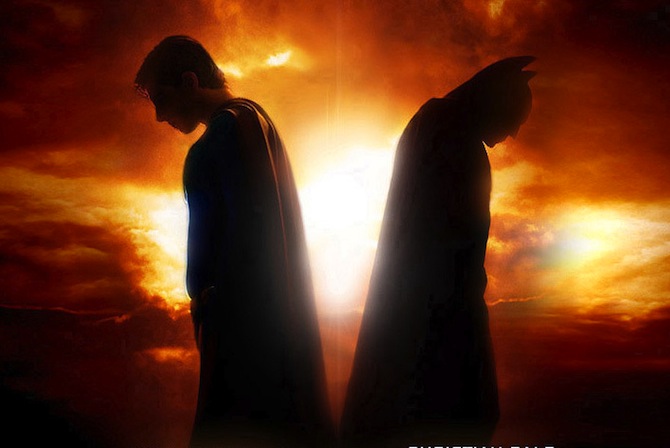 The film is currently untitled but shooting starts in 2014 with a summer 2015 release date. So… far…. away. Don't you wish you'd heard about this next year? You'd still have a year left before it came out.
☛ Next: Man Of Steel – A Really Honest Film Review
Harry Lennix, who played General Swanwick in 'Man Of Steel' took to stage to reveal the plans for the film and read the closing line from Frank Miller's classic graphic novel 'The Dark Knight Returns', in which Batman speaks to Superman:
"I am the man who beat you"
Who will emerge as king of the superheroes? Here's a clip of them doing battle in super chunky cartoon form:
http://www.youtube.com/watch?v=-GRG57PNdpg