When it comes to theme parks, there aren't many better themes than comic books and movies and this looks like it's going to be proved right yet again with the opening of the spectacular Warner Bros World in Abu Dhabi.
Images VIA
The main attraction – for me at least – and probably where the sickest rides are going to be is in an area called Gotham City, which is obviously based upon the Dark Knight's hometown. There's also going to be an area dedicated to imitating Superman's Metropolis as well as Flintstones themed world and a cartoon themed one.
The park itself is going to cost about $1 billion to build and will feature 29 rides spanning 1.65 million square feet. Here's what the official press release says, as well as a video filming the beginning of its construction and some graphic interpretations of each of the worlds:
For the first time in the Middle East, Super Hero fans will be able to stroll the streets of Superman's Metropolis, a modern-styled city of towering skyscrapers, and prowl the dark alleys of Batman's Gotham City in this larger-than-life land where heroic exploits and action-packed family fun wait around every corner.

The vibrant Cartoon Junction will bring together Bugs Bunny, Scooby-Doo, and other famous characters under a stylized cartoon sky that will immerse guests in the wonderful world of animation. From the fun and frenetic to the out of this world, Dynamite Gulch will take you to the stars and deep into the canyon.

Lastly, guests can explore Bedrock, a prehistoric world powered by birds and dinosaurs, where the modern stone-age family can have a 'yabba dabba doo' time like The Flintstones.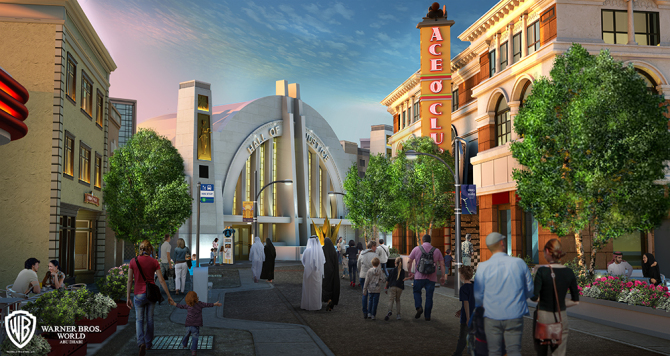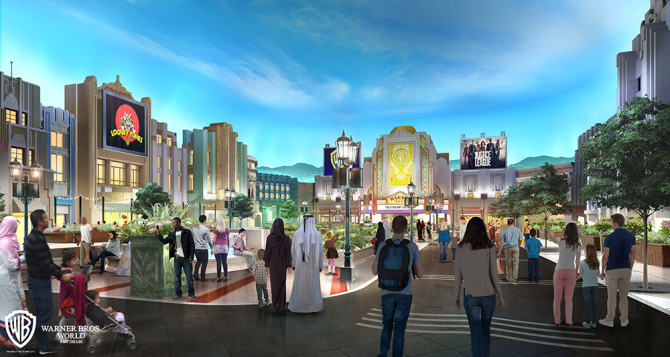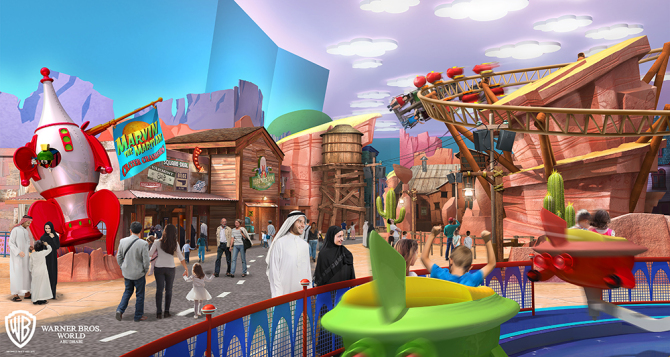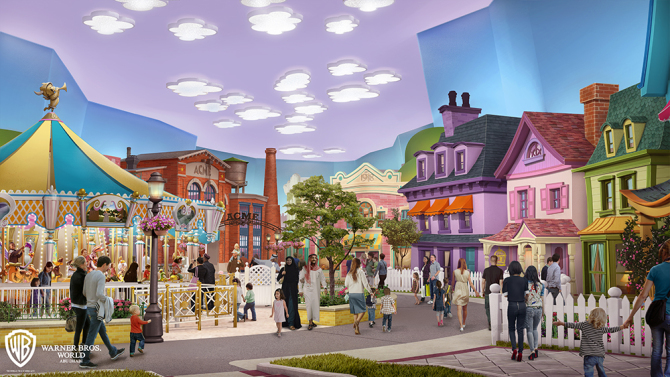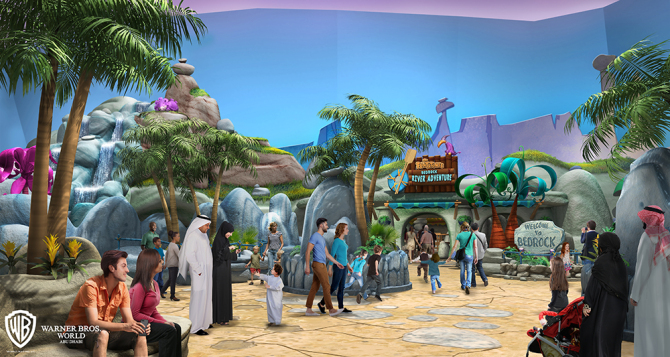 Sounds fucking sick really doesn't it, and you know they're gonna bust out some next level coaster as the main attraction because it's in Abu Dhabi too. Never really wanted to go, but this might be the thing that finally gets me there. Maybe.
For more awesome new theme parks, check out the new Walking Dead ride in Los Angeles. Dope.