Destini Feagin, team captain for the Florida International women's basketball team, reported her coach, Marlin Chinn, for sexual misconduct and was banned from participating in the team's Senior Night ceremony because they didn't believe her.
Featured Image VIA
Not dissuaded, Destini took her allegation to FIU's athletics administration and filed an official complaint with the NCAA… and was then suspended for four games, which she says was also punishment for resisting Chinn's sexual advances.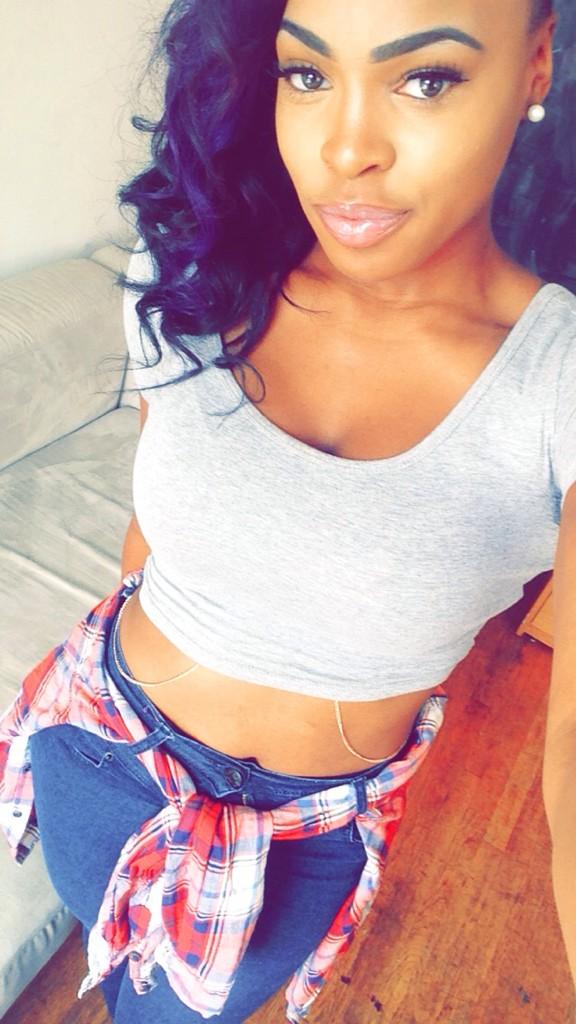 Image VIA
In the end she had no choice but to take screenshots of his text messages to the media, as well as tell them all about the incidents in which he acted inappropriately.
Let's just say it makes for some seriously cringe reading:
I noticed he had a sexual attraction for me when he started saying perverted things to me. Commenting on my looks, my body, frame, my breasts, my behind. The way I smile. He would go into detail what his sexual thoughts were.

He didn't come out and say what his intentions were at first, but he gave me hints. He said little things that alerted me. Then, he came out and told me how he felt about me.
Here's a rundown via the Miami Herald:
That happened in January, she said. Feagin showed The Herald screen shots of text messages she said were from Chinn (each screen shot from Feagin's iPhone had "Coach Chinn" in the contact spot at the top of the screen.).

-A series of texts stamped July 15 read: "Hey Sista!!! I ain't seen u in a while!! Got to put my Good Eye on u!!" with four eye emojis.

-A text stamped Dec. 18 read: "I want you to have so much more to offer ANYONE that wants to be a part of u after they get pass how good ur face and body looks!!!"

-In late December when she needed to pay off a $500 debt on her FIU account before registering for a class that would keep her eligible, Chinn gave her money, Feagin said. She said she figured since the money was used for school registration, there could be no NCAA violation.

"He took me to the bank, gave me $600 in cash," Feagin, 22, said. "I went to pay the debt on my account. The day after I received the money, he called me. I said 'Coach, how could I ever repay you?' I was thankful, showing gratitude, humbleness. I really appreciated that. He said, 'You will pay me back. In other ways.' He said that six times. It's vivid in my head."

-Feagin said a few weeks later, the week of Jan. 18 as the team prepared for home games against Texas-San Antonio and Texas-El Paso, Chinn asked about her personal life. Feagin said when she casually complained about men, he replied with, "Oh, yeah, if I had it my way, you'd be my girl. If I was in school, you'd be my girl."

After practice, Feagin said, she went back to Chinn's office to clarify what he meant and he said, "I have sexual fantasies about you."

-She said during road trips she began receiving wee hours phone calls asking her to come to Chinn's room; claimed he once grabbed her posterior in a hug the morning of the Feb. 6 home game against Middle Tennessee State; and once in front of assistant coaches, as she got on a bus, heard him say, "Oh, when you going to let me get some of that candy?"

"I had no candy in my hand whatsoever," Feagin said. "At that point, I knew, these coaches know. They have to know. Maybe they'll say something to help stop the situation. I felt powerless. I felt like I couldn't tell anybody because he would use basketball against me. And he knew how much I wanted to play."

-A series of texts stamped Feb. 7 asked Feagin to go to the website "The 5 Love Languages" and "take this test and screen shot me your results!! Let me see what you working with!! Answer as HONEST AS YOU CAN!!!"

-Feagin recorded a long conversation with Chinn during which they discussed the card issue. Feagin thought Chinn knew she was recording it on her iPhone. She said she didn't know Florida law requires both parties must be aware a conversation is being recorded.

On the recording, which Feagin shared with The Herald, Chinn is heard saying of himself, "Married. Kid on the way. Attracted to a woman I have, No. 1, no business being with because I'm coaching her. I'm putting everything on the line because of how I feel about you."

During the same conversation, Chinn tells Feagin, "When you decide that we lay down together, I want you to want it more than I do. And I'm not going to force you to do that. But that's how I've always been. I'm not going to push you."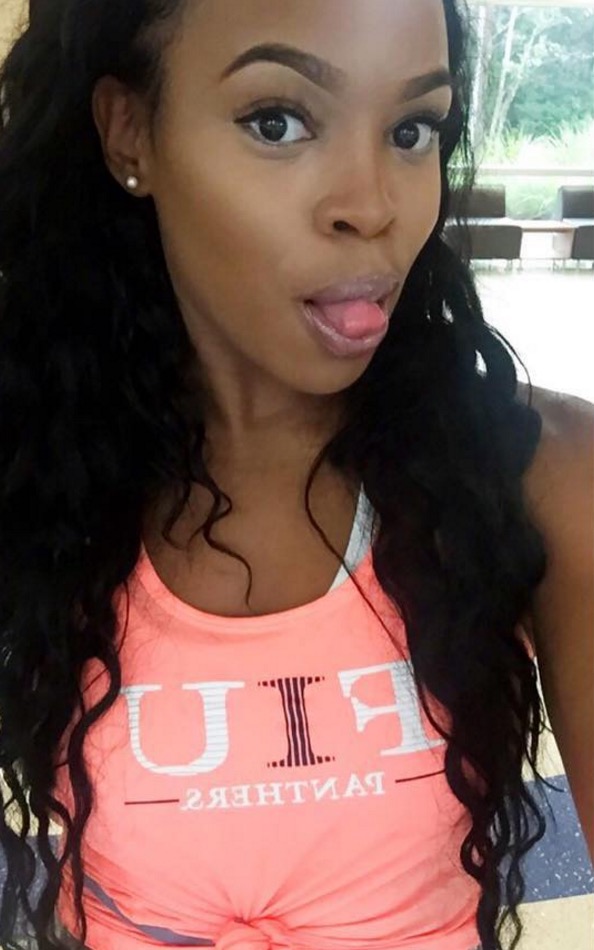 Image VIA
Blimey, what a creep. Suppose there's no real defense against all that is there? Literally the only thing he can do now is either admit he's a grimy pervert or pretend like he had no idea that sexually harassing his 22-year-old students was wrong.
Either way, crazy that Destini had to push so hard to get this freak in trouble. How was there not one decent person around to take this girl's allegations seriously? I mean it's a bit of a psycho move for a grown man to be teaching women's basketball if you ask me. Just my opinion but I'd definitely keep my eye on someone like that.