This weekend saw chaos break out on the streets of Manchester when a far-right protest turned violent.
Images VIA 
The English Defence League (EDL) demonstration, which was supposed to be silent, descended into violence with police officers allegedly shoved to the ground and eight people arrested for public order offences.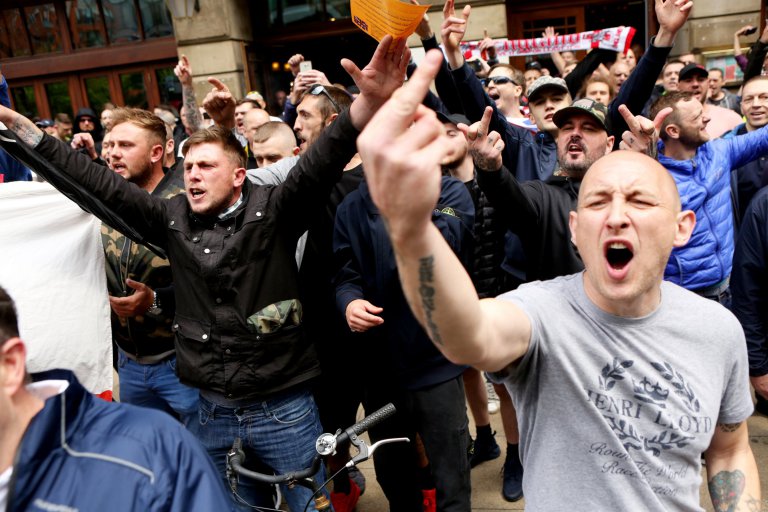 Around 1,000 supporters of the far-right group turned up, including EDL's former leader Tommy Robinson, for what they called a march, "against the establishment's tolerance of hateful ideology". Although this was in the name of the Manchester attack's victims, the rally has been criticised for wasting police time in the wake of last month's horrific event.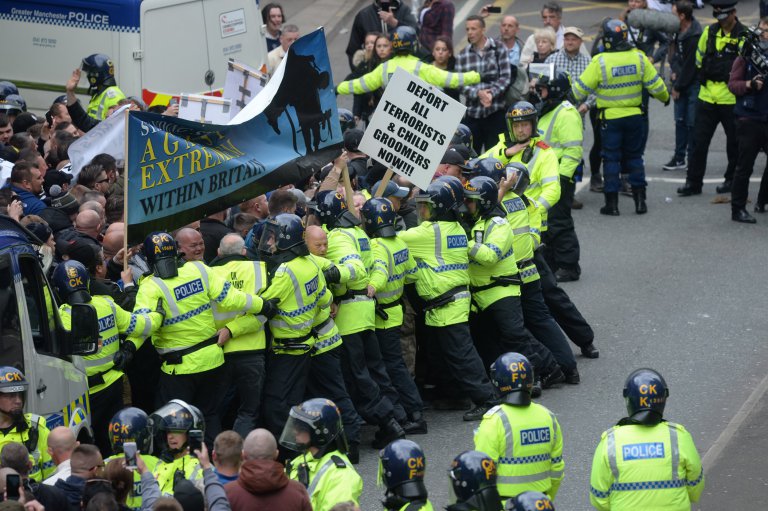 Things got so out of hand that one man was even spotted carrying around a pig's head and later biting chunks out of it as angry clashes between the protestors and anti-fascist groups saw officers attempting to keep the two sides apart.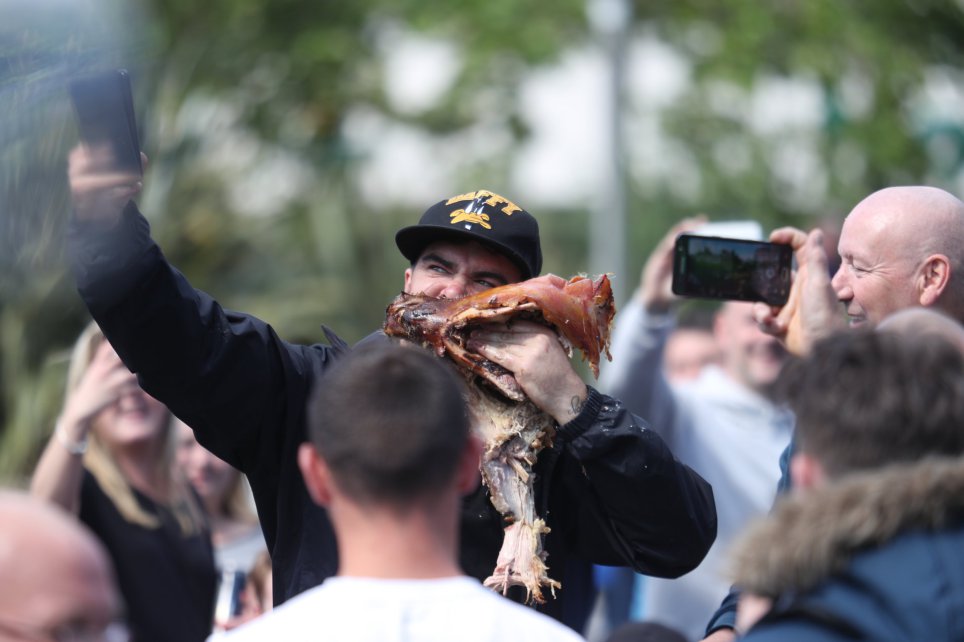 Greater Manchester Police Chief Superintendent John O'Hare said:
This has been an incredibly challenging day with thousands of people attending Manchester City Centre for the protest.

I understand that these events are very emotive and that tensions run high when there are polarised views and counter-protests.

Our city has been through a lot over the last few weeks and I know there were people opposed to the event taking place.

We have worked closely with Manchester City Council, our key partners and the wider community to find the most effective way to facilitate and manage this protest in a balanced and safe manner.

In order to ensure we could deliver a safe operation we deployed over 400 police officers, including support from other forces.

This meant another busy weekend for our people who have worked considerably long hours in extremely challenging circumstances for no other reason other than to look after our communities.

There have been eight arrests for public order offences, which is not uncommon for a demonstration of this size.

It was pleasing to see that this protest did not stop the people of Manchester from going about their normal Sunday activities.
I'm all for freedom of speech, but I just don't think that far-right groups such as the EDL should be allowed to demonstrate their views in public spaces. When you've got a group who call all Muslims terrorists and make horrific and racist remarks about immigrants, then that is no longer freedom of speech – that is hate crime. Plus, is it really a good idea to hold a rally with nutters who spend their Sundays biting chunks from a dead pig's head? I think not.
To read about the brave girl who defied an EDL protestor, click HERE.